Helping Thousands of People Each Year Find Dental Services
Emergency dental surgery, cavities, general dental care.
Find immediate help, no insurance required.
Get relief from chipped, cracked or lost teeth, abscesses or toothaches.
Emergency Dentist Aliso Viejo, CA
Everyone loves having fun and undertaking outdoor and indoor activities with friends. Interaction are essential for everyone's health as they minimize stress and tension and they facilitate networking and team building. Based on your fun activities, be it skating, swimming, racing, playing golf, motor racing just to mention a few, accidents occur, and they are of different nature and severity. Urgent dental care may be required for tooth extraction, jaw fixing or any other dental care you may require. Dentists have realized the need for these services and are now offering this care to their clients in Aliso Viejo CA.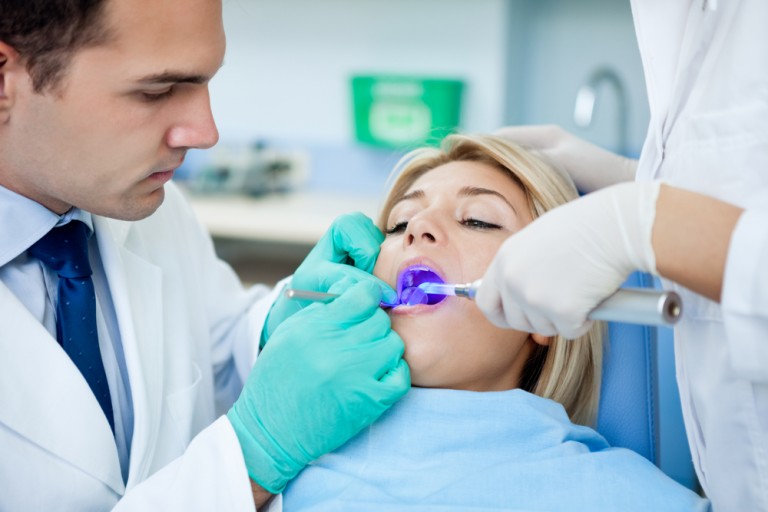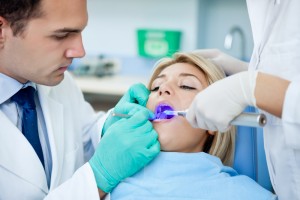 We help you get find a 24-hr dentist in Aliso Viejo
Finding a dentist in a time of emergency can be quit challenging and a stressful endeavor altogether. Most people in the times of emergencies panic and it hence becomes quite cumbersome to even acquire or search any relevant information. However, the task should not be so involving, and we have made it easier for you to get a 24-hr dentist in Aliso Viejo by giving you some of the best in the area.
---
Emergency Dentists USA Aliso Viejo Referral Service
Phone Number: Click to Call:
Address: Our Referral Service to Various Dental Offices across Aliso Viejo
Doctors Multiple
Description Call our Aliso Viejo referral service Emergency Dentists USA phone number and get connected to an emergency dentist in Aliso Viejo, CA in seconds! We provide a service that will get you to the dentist that fastest and easiest way possible, you can call us 24 hours a day, 7 days a week and its 100% free!
---
Aliso smiles
Dentist: Dr. Patel
Address:26711 Aliso Creek Road, Suite 200 D, Aliso Viejo, CA 92656
Website: www.alisosmiles.com
Phone Number: (949) 273 2799
Description:
Centrally located in Aliso Viejo, the clinic offers exceptional dental care to all the residents. They welcome all clients warmly and are ready to treat you as family, they are good listeners and inculcate the culture of openness, so as to freely interact with their clients. They incorporate up-to-date technological treatment in all procedures conducted on patients. In addition the daily dental care they offer emergency dental services to all their clients.
Office hours:
Monday 9 am to 6 pm
Tuesday 9 am to 6 pm
Wednesday 9 am to 6 pm
Thursday 9 am to 6 pm
Friday 9 am to 6 pm
Saturday – Closed
Sunday – Closed
---
Advanced Smiles
Dentist: Dr. Chitra
Address: 26831 Aliso creek Road, Suite 202, Aliso Viejo, CA 92656
Website: www.advanceddentalinc.com
Phone Number: (949) 362 8523
Description:
Dr. Chitra is a specialist who values interacting with her clients and creating a conducive environment for them to open up to her so they get help. She works a alongside a team of dedicated professionals and together they have managed to bring smiles to the families in Aliso Viejo. They not only offer services to adults but to children as well, making them appropriate family dentists. Book an appointment today with the doctor and commence treatment. Emergency dental care is offered as well.
Office hours:
Monday 10 am to 7 pm
Tuesday 10 am to 7 pm
Wednesday 10 am to 7 pm
Thursday 10 am to 7 pm
Friday 10 am to 7 pm
Saturday – Closed
Sunday – Closed
---
Aliso Kids dental and orthodontics
Dentist: Dr. Nasem
Address: 2 Journey suite 205, Aliso Viejo, CA 92656
Website: www.alisokidsdental.com
Phone Number: (949) 643 2222
Description:
Children often fear dental appointments, in as far as they require frequent care especially when transiting from the milk teeth to permanent teeth. Some teeth may grow where they are not required as well and require extraction, while others are treated for better smiles through realignments of teeth. The Aliso kids dental have dedicated themselves to cater specifically for kids, from an early age to their adult hood, walking with them every step of the way. In times of emergencies, due to accidents, the kids can be quickly rushed to hospital as 24-hour services are offered. The team is friendly and interact easily with the children.
Office hours:
Monday 9 am to 6 pm
Tuesday 9 am to 6 pm
Wednesday 9 am to 6 pm
Thursday 9 am to 6 pm
Friday 9 am to 6 pm
Saturday 9 am to 2 pm
Sunday – Closed
---
Be ready for your emergency dental Aliso Viejo visit
Once the emergency has occurred, contact your dentist or the nearest emergency dental care Aliso Viejo dentist and book an appointment. It is also good to enquire whether they accept insurance if it's your payment option. Carry your insurance papers, or enough money to pay for the procedure in case you need to top up the insurance. Alternatively, your insurance doesn't cover the service you are to receive. Ask someone to drive you to the emergency dental care clinic in Aliso Viejo. Alternatively, you could contact them to meet you at the hospital, so they drive you home after the procedure. Be punctual to arrive in time too, since you have alerted the doctor already and other emergencies may call in and need urgent care.
Choosing the right walk-in urgent dentist in Aliso Viejo
You have an emergency at your Alison Viejo home, office or you were in the neighborhood. The fact that it's an emergency doesn't warrant you being tended to by an unqualified walk in dentist. Take time to verify the qualifications of the dentist, before they start treating you. A quick verification is doable through the dental society website for Aliso Viejo. Log in the website and verify the specialties of your urgent care dentist, Alison Viejo, by checking against their name. Emergencies occur; it is hard to stop them while in motion or anticipates that they will happen. However, we can take cover by being ready for them when they occur and get the required medical care in time. Taking cover could include, taking dental insurance, either as an independent cover in Aliso Viejo or alongside other medical covers, or setting aside adequate money for emergency treatment. Always be ready for any emergency, it could occur at any time.