Helping Thousands of People Each Year Find Dental Services
Emergency dental surgery, cavities, general dental care.
Find immediate help, no insurance required.
Get relief from chipped, cracked or lost teeth, abscesses or toothaches.
Emergency Dentist Ankeny IA
Sometimes you may have the urgent need to walk into a dentist's office. Have you ever given it a thought that the dentist may not be available to see you, then when you need them the most? At times the queue is so long that you cannot wait for your turn, due to the pain, or the bleeding you are experiencing. Well, the residents of Ankeny, IA need not worry as all their emergencies will no longer be a problem.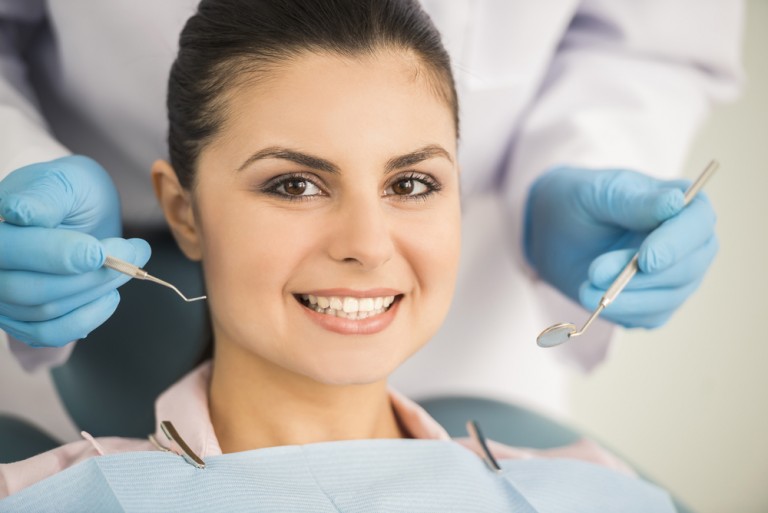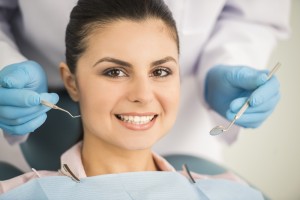 The emergency dental care services are being offered all around you, so be on the alert and contact the nearest emergency dentist in Ankeny when you or your family needs one.
We help you find a 24-hour Dentist in Ankeny
Getting the nearest and best dentist, in the neighborhood in the time of emergency shouldn't be a problem. There are some 24-hour dentists you can contact in Ankeny, and you get help at any time of the day. We also help you get access to one by reviewing a few of the best.
---
Emergency Dentists USA Ankeny Referral Service
Phone Number: 1 (855) 401-2701
Address: Our Referral Service to Various Dental Offices across Ankeny
Doctors Multiple
Description Call our Ankeny referral service Emergency Dentists USA phone number and get connected to an emergency dentist in Ankeny, IA in seconds! We provide a service that will get you to the dentist that fastest and easiest way possible, you can call us 24 hours a day, 7 days a week and its 100% free!
---
Ankeny Dental Professionals, P.C
Dentist: Dr. McCullough
Address: 1630 SW White Birch Cir, Ankeny, IA 50023
Website: www.ankenydentist.com
Phone Number: (515) 965-4470
Description:
Specialized, in restorative, cosmetic and reconstructive dentistry, Dr. McCullough will settle any emergency you have at whatever time you have an emergency in Ankeny. Most people don't like visits to the dentists; which may even make them delay their emergency, the services offered by the doctor and his team will sure help you overcome your fear of dental clinics.
Office hours:
Monday 7 am to 5 pm
Tuesday 7 am to 7 pm
Wednesday 7 am to 5 pm
Thursday 7 am to 5 pm
Friday 7 am to 5 pm
Saturday – Closed
Sunday – Closed
---
Advanced family dentistry
Dentist: Dr. Greg Brandt, Dr. Scott Yegge and Dr. Amanda Stewart
Address: 907 N Ankeny Blvd, Ankeny, IA 50023
Website: www.ankenysmiles.com
Phone Number: (515) 964-1490
Description:
These team of dentists, has transformed the streets of Ankeny into streets of smiles. They provide best dental services to all Ankeny IA residents regardless of one's age and hence you may consider them for your family dental services. Alongside treatments, on appointments and during office hours, they provide emergency dental care to all family members, whether adults, teens or children. They are always available when needed.
Office hours:
Monday 8 am to 5 pm
Tuesday 8 am to 5 pm
Wednesday 8 am to 5 pm
Thursday 8 am to 1 pm
Friday – Closed
Saturday – Closed
Sunday – Closed
---
Aspen Dental
Address: 2409 Delaware Ave. Suite 100, Ankeny, IA 50021
Website: www.aspendental.com
Phone Number: (515) 505-8652
Description:
At aspen dental, they believe in prioritizing a person's health, and hence you are sure that the services, offered by the specialized team, are of quality, coupled with incorporating, state-of-the-art technology in their treatment. The team of specialists offers professional services to all Ankeny IA residents who seek their services. Urgent dental care is provided for all family members.
Office hours:
Monday 8 am to 6 pm
Tuesday 8 am to 6 pm
Wednesday 8 am to 6 pm
Thursday 9 am to 7 pm
Friday 8 am to 1 pm
Saturday – Closed
Sunday – Closed
---
Be Ready for your Emergency Dental Ankeny visit
In the face of an emergency, many people run out of their premises without caring what they are caring or even whether it will be of help to them. In the face of a dental emergency, however, you ought to get ready for the emergency tooth extraction in Ankeny, or whatever other emergency services you like to seek from your Ankeny dentist. Have enough money to pay for your procedure, or for whichever procedure, your family member is going to undertake. Payment could be in the form of insurance, credit card, cash, etc. whichever your mode of payment is, confirm that it is acceptable in the emergency dental clinic. Call the doctor in advance to inform them of your visit, and also to create room for you by the time you get there. In case they are so, busy, they may refer you to another dentist. If you are to undertake a procedure, it's not advisable to drive. Have a driver to take you back home, or whatever place you wish to go after the treatment.
Choosing The right walk-in Urgent Care Dentist in Ankeny
Whichever emergency you have, you need not be in a rush for treatment. The hurry may prompt you to seek treatment from an unqualified doctor. There is, however, an easy way to verify the qualifications of the doctor before they even begin treatment. Quickly log into the website of the local dental society of Ankeny and view the skills of your walk in dentist. After acquiring adequate information, proceed with the treatment. You need not keep your emergency waiting any longer. Or be afraid of your dental visit, Ankeny, IA. Gain the courage to face your fear and contact the nearest dentist for your emergency or family emergency. Dental clinics are no longer places to fear. Let's all strive to be healthy. Ankeny, IA will be healthy too, if all its residents are healthy.