Helping Thousands of People Each Year Find Dental Services
Emergency dental surgery, cavities, general dental care.
Find immediate help, no insurance required.
Get relief from chipped, cracked or lost teeth, abscesses or toothaches.
Emergency Dentist Baldwin Park CA
Emergency Dentists USA is the #1 resource on the web for finding an emergency dentist in Baldwin Park, California. We've spent a lot of time finding the best emergency dentist in this area and posting them in our dental listings further down the page. Additionally we offer an emergency dental referral hotline that you can call to speak to an operator who can get you in to see the next available emergency dentist in Baldwin Park. Look no further, simply call today and speak to an operator for a minute or two, the service is 100% free to use and they are open 24 hours a day and 365 days a year.
This city located in the San Gabriel Valley region of Los Angeles County had its beginnings from the cattle grazing that took place in this beautiful landscape many decades ago. At the current time in this city, there are six different development plans set up to in different regions of the metro, incorporating elements such as new senior housing, Home Depot, A Harley Davidson shop, and new train depots. The very first In-N-Out Burger opened here in 1948, and is a prime destination for folks passing through that want to see this nostalgic piece of California history. As many California cities have, the pattern of healthcare and shipping among other industries are the heaviest hitting employers here. Kaiser, the United Parcel Service, Wal-Mart, Home Depot, and Target are among the job providers at the top of the list here. Nearby attractions here are the Huntington Library and Gardens, the Santa Anita Racetrack, and the beautiful Los Angeles Arboretum.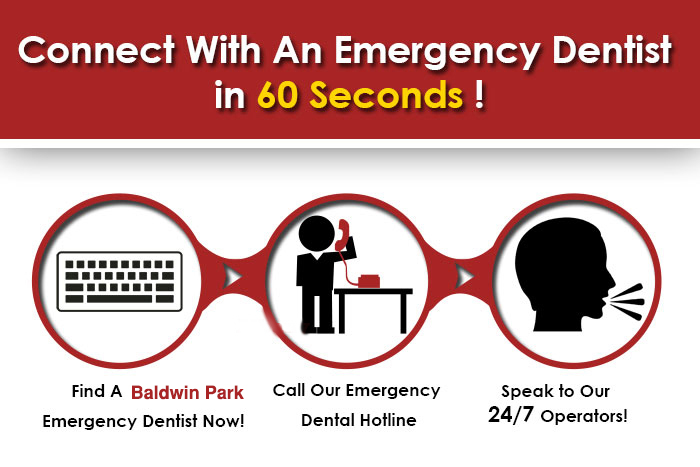 If you're unable to access one of the dental practitioners within our urgent care dental clinic directory, we provide you with a telephone number which behaves as a suggestion program to get weekend and evening dental professionals in your area, in this situation, Baldwin Park CA. 24 hours a day, 7 days a week you are able to get to the operators at our emergency dental hotline, simply call and get put in contact with a Baldwin Park urgent dental clinic.
Baldwin Park Emergency Dentist Listings
These dental practices have already been checked out by E-dentists USA and can supply you with after hours dental care; at times they are available for twenty-four hour dentist treatment too. Make sure you look through our entries, and if you are unable to reach the dental professional under consideration, please don't hesitate to contact the after hours dental telephone service!
---
Emergency Dentists USA Baldwin Park Referral Services
Phone Number: 1 (855) 401-2701
Directions Our service of referrals to Baldwin Park dental care treatment centers.
Doctors Various
Services This is our emergency dental referral service hotline provided for free for you to use to call and get in touch with emergency dentists in Baldwin Park.
---
Baldwin Park Dental Center
Number(626) 337-3223
Office3223 Baldwin Park Blvd. Baldwin Park, CA 91706
Doctors:Dr. Phillip Hwang, D.D.S.
Website:http://www.baldwinparkdentalcenter.com/
Description: Dr. Phillip Hwang, DDS: This family-owned, multi-specialty practice offers a one-stop clinic for various dental needs, and places a high emphasis on the ever-changing face of childcare with pediatric dentistry. Assisting doctors Howard Chu, Linda Chan, and Richie Lee all join their very well-educated and skilled forces every day to help those who need assistance with emergency dental procedures, restorations, periodontal help, cleanings and prevention, and other procedures such as root canals and extractions.
---
Arteaga Family & Cosmetic Dentistry
Number(626) 960-5108
Office14607 Ramona Blvd Suite B Baldwin Park,CA 91706
Doctors:Dr. Arteaga
Website:http://arteagadentistry.com/
Description: Dr. Arteaga: A visit to this clinic will have you very satisfied with their understanding of discipline to focus on pediatric and adolescent growth patterns, development of teeth, and always taking extra care to improve the appearance of an individual's teeth under any circumstances. Offering the convenience of having all dental needs met in one location is what the compassionate team here always strived for, and in one quick visit a patient can receive cleanings, endodontist special care, emergency dental services, and help for periodontal issues like scaling and deep cleaning.
---
Total Care Dental & Orthodontics
Number(626) 813-4488
Office3060 Baldwin Park Blvd #D100 Baldwin Park, CA 91706
Doctors:Dr. Jennifer Lu
Website:http://totalcaredentalgroup.com/
Description: Dr. Jennifer Lu: This office of Total Care Dental and Orthodontics have special training in accelerated braces, accelerated orthodontics, six month braces, and cosmetic dentistry as well. Star-performing team members here are Endodontist Samar Hubbi, Oral surgeons Dr. Pedram Marhabi and Payam Afazli, and assisting dentists Jung Bak, Naureen Sahibzada, and Trong Phu Tran are here to provide their expert level of care whether you have a dental emergency, need for scaling or periodontal prevention, or even if you suddenly have an aching tooth that you are worried about getting worse.
---
Hopefully this has been a successful effort to locate an emergency dentist in Baldwin Park, CA and that we were able to help! Be sure to engage in some investigation of the dental practice you are planning on visiting, we suggest using Baldwin Park Dental Association.
Preparations For Urgent Care Dentist
Having without a doubt checked out your own different alternatives for unexpected emergency treatment, you should have a plan with regard to visiting the actual dental office. You might end up leaving the dentist office tired following the visit if you've been put to sleep, so be sure you have a driver come with you. Always remember to phone in advance and verify that the insurance will be accepted by the dental practice. Take into consideration what kinds of payment they'll agree to in the office and stay ready using one of these types. However make sure you get support if you are suffering as oral discomfort may be exceedingly challenging to put up with.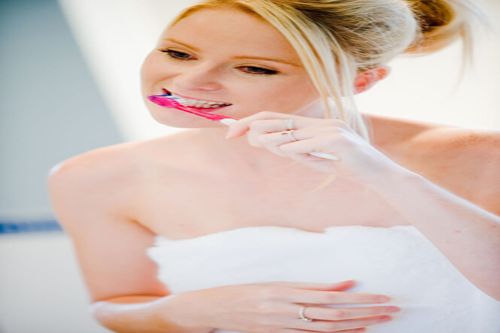 More posts of different cities we cover in California.