Helping Thousands of People Each Year Find Dental Services
Emergency dental surgery, cavities, general dental care.
Find immediate help, no insurance required.
Get relief from chipped, cracked or lost teeth, abscesses or toothaches.
Emergency Dentist Belleville, IL
Life is full of surprises and unexpected outcomes. It is unfortunate we can't see what the future holds and hence it gets us all by surprise. If only it were possible, accidents would be easy to avoid, planning for the future would be so easy, however, we ought to appreciate that we never need to know what will happen in the future and live every moment fully. It has its beauty and makes every endeavor we undertake worthwhile. Dentistry is one field that has enabled us to smile broadly, giving everyone a smile they desire, and enhancing confidence by boosting self-esteem as well as providing access to a dentist such that at the hour of need, any time of the day one can easily access emergency dental care. Belleville IL is one place that dental care is easily accessible to all its residents at all times.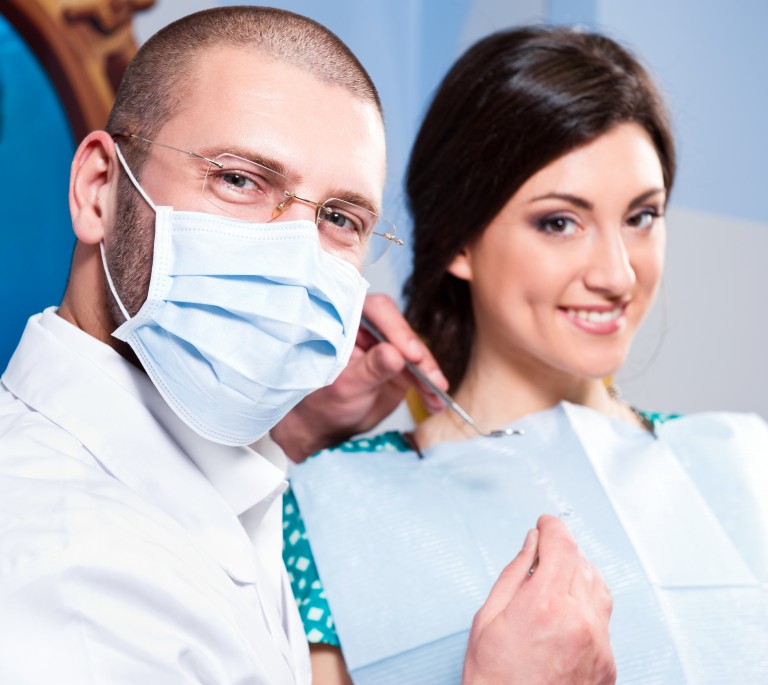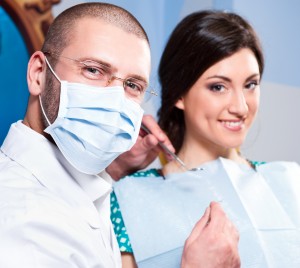 We help you find a 24 hour dentist in Belleville
We understand that the work of finding the best doctor could be hard, more so for those that do not frequently go to hospitals. For phobia or for being in a good state of health most of the time. You need not worry, though, as long as you are around Belleville we shall give you access to the best dentist there are in the region.
---
Emergency Dentists USA Belleville Referral Service
Phone Number: Click to Call:
Address: Our Referral Service to Various Dental Offices across Belleville
Doctors Multiple
Description Call our Belleville referral service Emergency Dentists USA phone number and get connected to an emergency dentist in Belleville, IL in seconds! We provide a service that will get you to the dentist that fastest and easiest way possible, you can call us 24 hours a day, 7 days a week and its 100% free!
---
Gerald Dragich DMD, PC
Dentist: Gerald Dragich
Address: 3009 A North Best West Belleville IL, 62226
Website: www.dentistbelleville.com
Phone Number: 618 236 0900
Description:
Dr. Gerald leads a dedicated team of experts in ensuring you acquire the best dental care in Belleville. Among the services offered at the clinic include veneers, implants, whitening. In additional to giving the best personalized care to all their patients they offer emergency services to all family members. Checkout the clinic for family and general dentistry as well.
Office hours:
Monday 8 am to 6 pm
Tuesday 8 am to 6 pm
Wednesday 8 am to 6 pm
Thursday 8 am to 6 pm
Friday 8 am to 2 pm
Saturday – Closed
Sunday – Closed
---
Affordable Dentistry
Dentist: Several
Address: 1801 North West Suite C Belleville, IL, 62226
Website: www.affordabledentistrybelleville.com
Phone Number: (618) 234-6566
Description:
A dental clinic that caters for that you need. It gives you back a smile you, so desire and more so boosts your self-esteem. The dedicated team of experts at the Affordable Dentistry provide the best care a family can need. Treating all Belleville residents as family and attending to them even at odd hours. All thanks to them offering urgent dental care to all clients. Their services include; general dentistry, cosmetic dentistry, restorative dentistry among others. In case you need your teeth whitened or need an emergency tooth extraction, you know the place to go. All their services are affordable to everyone, and they provide personalized services to all their clients. Make an appointment today and enjoy the experience.
Office hours:
Monday 7 am to 6 pm
Tuesday 7 am to 6 pm
Wednesday 7 am to 6 pm
Thursday 7 am to 6 pm
Friday 7 am to 6 pm
Saturday – Closed
Sunday – Closed
---
Thomas J Feder DDS PC
Dentist: Thomas J. Feder
Address: 16N Jackson Street Belleville, IL 62220
Website: www.thomasjfeder.com
Phone Number: (618) 219-1412
Description:
The joy of any patent is seeing themselves well again. However, the sober mood doesn't make the pain go away. Belleville is quite privileged to have a great team of experts who are friendly and so warm to be around. This begins the first step to treatment as the surrounding attracts a lot of health. They are however quite dedicated to their work and only give the best of what they do best (dentistry). From dental cleaning, to dental crowns and bridges, emergency services to any Belleville resident in need of any, to general dentistry, nonsurgical gum disease treatment among other treatments. Always feel at home and you sure will be well taken care of by the treat team.
Office hours:
Monday 8:30 am to 5 pm
Tuesday 8:30 am to 5 pm
Wednesday 8:30 am to 5 pm
Thursday 8:30 am to 5 pm
Friday 8:30 am to 4:30 pm
Saturday – By appointment
Sunday – Closed
---
Be ready for your emergency dental Belleville visit
When an emergency occurs, you require fast attention soonest possible. It is quite sad finding that your dentist is occupied and cannot attend to you at that crucial time. To avoid this, call in advance preferable after the accident or realization of the need to see a dentist urgently. After the call, you can then begin your journey to the clinic. However, carry enough cash to pay for the emergency dental procedure you will undertake in Belleville CA. Enquiring whether your, mode of payment is wise too. Confirm that they accept insurance payment and carry the papers with you.
Have your spouse, a friend or anyone who may offer, as long as you trust them to accompany you. It is advisable not drive more so after the emergency tooth extraction in Belleville and any other procedure, moreover, if you undertake sedation dentistry, never visit the dentist alone.
Choosing the right walk-in urgent care dentist in Belleville
The best are often hard to find. Most time they are engaged, but they never lack a slot for their patients. Be sure however that you have a qualified dentist to attend to you. You can easily confirm this before the commencement of the procedure by checking the local dental society website in Belleville. Confirm the credentials of the walk in dentist in Belleville than sit and relax and wait for the best services you could ever receive.
At the end of the emergency dental procedure, you ought to fill satisfied for the job well done. No one should pay for services that are not well rendered. Choosing the best will hence warrant this and give you the confidence to face whatever may come your way. A slit malposition even at the teeth can course discomfort in front of people but worry not; as you have the best doctors with you yet at the time of emergency, 24-hour dentists are available in Belleville IL
Medically Fact-Checked & Written by Our Dental Editorial Team
You can read more about our editorial guidelines by clicking this link and learn more about the Emergency Dentists USA editorial team here.