Find the Best Pediatric Dentists & Children's Dentistry Services Near You
Specializing in Children's Dentistry
For all ages and stages of a child's tooth development
Best Pediatric Dentists – Children's Dentistry Near You

A child's first set of teeth are actually very important for the future and how their adult teeth form and turn out over time. Although, a lot of people don't know this, and the facts that go along with them, which is why baby teeth and a proper pediatric dentist are crucial in a child's life.
If you are looking to find the perfect kids dentist near you, call the number at the top of our website and ask about "pediatric dentists near me". Our service is free, fast, and will help you find the necessary information and the best pediatric dentist near you.
"The care and treatment of primary teeth or "baby teeth" is critical to the proper development of permanent teeth. Without healthy primary teeth to maintain adequate space permanent teeth often erupt crowded, making chewing difficult. Pediatric Dentists have received 2 to 3 years of additional training beyond dental school. They have the experience necessary to help children maintain their primary teeth and receive dental treatment while minimizing fear."
The Importance of Pediatric Dentists
Pediatric dentists play a very important role in the early stages of a child's life. Proper oral hygiene is necessary even before your child gets their primary teeth to ensure that they have good oral habits throughout their life.
Proper Oral Hygiene Habits from Birth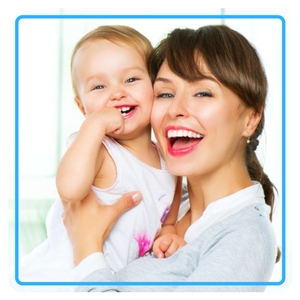 Like regular brushing and flossing, pediatric care is also crucial. As a parent, you want to ensure that you're always doing right by your children. Therefore, before your child's teeth can erupt, it's important to begin a healthy mouth.
Regardless of how your baby is fed, through a bottle or through breastfeeding, always wipe their gums down using a wet, soft washcloth or piece of cotton gauze after their meals. Clean gums are healthy gums!
Once their baby teeth begin to erupt from the gums, you will need to keep those clean, too. There are toothbrushes available that are specifically for babies who are teething that have a tiny head for little mouths.
You can typically get them at drug stores or wherever toothbrushes are sold. You can also ask your dentist about where to get one, as well.
https://www.emergencydentistsusa.com/wp-admin/edit-comments.php
When to Begin Pediatric Dentistry Care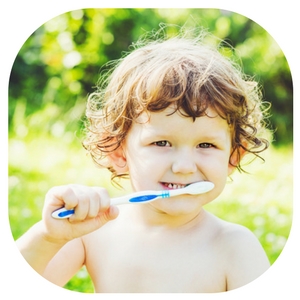 You should make your child's first appointment at a pediatric dentistry office between the ages of 1 and 2-years-old. It's very important to start showing your child the importance of proper oral health at a young age, and more so to keep their oral health in top shape.
A dentist for children will also be able to give you the necessary information and tips on what more you could be doing at home, as well as advice on the right oral tools to use. Introducing your child to the dentist as early as possible will also help to eliminate any future anxiety that could have developed.
Dentists for kids are great for advice on proper oral hygiene routines, as well. You can ask them what routine is best for your child based on their current age and go from there at home.
How Baby Teeth Reflect Adult Teeth
Most assume that baby teeth are not a high priority for care because they are going to fall out sooner or later. However, baby teeth are the natural space maintainers for their future adult teeth.
Leaving certain issues, such as decay, could very well cause swelling, abscessing, pain, and future loss potential of developing adult teeth. Like the foundation and construction, baby teeth pave the way for adult teeth and must be properly cared for.
Pediatric Dentists Near Me
Though they are extremely necessary for the future of a child's oral health, pediatric dentists can sometimes be difficult to find. Thankfully, however, there are a number of resources that you can use for ending your search to find the best pediatric dentist near me.
A great place to start is by, going back to earlier information, the number that we have listed here at the top of our website. It is completely free to call, very fast to find the information you need, and will give you're sought out answer within minutes.
You can also use the search directory offered by the American Academy of Pediatric Dentistry. All you have to do is enter your zip code and the number of miles you are willing to travel from your home. From there, you will get a search result list of all the pediatric dentists near you.
Emergency Pediatric Dentist Near Me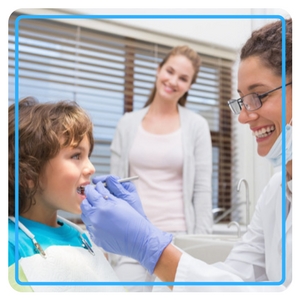 If your child is currently experiencing an emergency situation with their dental health, and waiting to see your regular pediatric dentist is completely out of the question, you will need an emergency pediatric dentist to help you and your child.
While emergency pediatric dentists are found much less than regular pediatric dentists, you don't need to panic. If your child is experiencing an emergency dental situation and you are unsure what to do for their specific situation, click here for relevant emergency situation information that will help you to ease the problem.
If visiting your local hospital's emergency room for immediate care isn't an option, you can also visit any 1st Family Dental location for help. You can also call any of their offices for information, advice on what to do, etc.
24-hour Pediatric Dentist
Dental emergencies are serious conditions that can strike at any time. Sometimes, your child may experience a dental emergency in the middle of the night or early in the morning before a pediatric dental office is open. In this case, a 24-hour pediatric dentist may be available to help and our extensive directory can help you find 24-hour care near you.
Pediatric Dentist Near Me That Accepts Medicaid
If your child is covered under your Medicaid insurance coverage, but you are struggling to find a pediatric dentist who will accept your insurance and CHIP, there is an easy way to do so that doesn't involve driving around or hours of research.
InsuranceKidsNow.gov has a search directory system that uses your state, benefit plan, location, mileage from said location, and a choice of new patient acceptance that will help you to find the closest pediatric dentist that accepts Medicaid.
Their advanced search system allows you to tick whether your child has special health care needs, a preferred language, and more resources to help you narrow down your search as fast as possible.
FAQ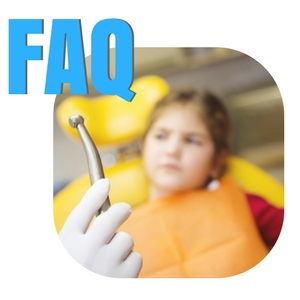 If you do not see your desired question listed below in our FAQ section, feel free to get in touch with us and we'll gladly help you.
What is the difference between a pediatric and a family dentist?
Pediatric dentists specialize in the oral health care of children, while family dentists specialize in oral health care for people of all ages. Pediatric dentists have up to 3 years of specialty training on top of their general dental schooling. Their practices focus solely on the oral health of children of all ages.
When should my child begin seeing a pediatric dentist?
Your baby's first dentist visit should be when their first tooth begins to erupt through the gums. An appointment should be booked with a pediatric or baby dentist no later than their first birthday.
How do I find the best dentist for children near me?
Finding a great pediatric dentist for your child or children desn't have to be difficult. Emergency Dentists USA has an online directory for you to find the a pediatric dentist in your city or state. Google can also provide you with a list of local dentists for children near you.
Should I allow my child to suck their thumb?
Thumb sucking and pacifier habits only become a problem once they are prolonged for long periods of time in a child's life. While the majority of children will outgrow sucking their thumb and using a pacifier as they age, some still insist on doing so and will have to be broken out of it.
If your child is 3-years-old or older and still sucking their thumb or using a pacifier, you're actually putting their oral health at risk. Such habits will cause their teeth, regardless of if they are baby or adult teeth, to have issues. A prime example of this would be either set of teeth growing in crooked.
If this is relevant to your child, speak to your pediatric dentist about what you can do to help your child to stop. They may be able to recommend a mouth appliance to help, as well.
How often will my child need to see their pediatric dentist?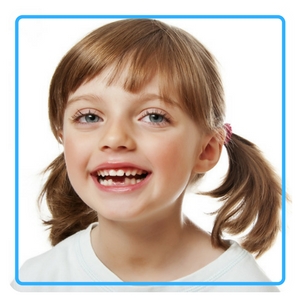 Unless you are told otherwise, you should be bringing your child in to see their pediatric dentist twice annually for the sake of their oral health. Although, based on your child's individual and personal oral health, your pediatric dentist may ask more visits of you depending on certain circumstances.
How can I make sure my child's diet is oral health-friendly?
You can help to keep your child's oral health in good shape by giving them a balanced diet. Avoid giving your child too much sugar by any means necessary. A little is perfectly fine, but too much sugar causes cavities and tooth rot.
To learn more about keeping your child's oral health in good condition through a balanced diet you can click here.
How can I protect my child's teeth while playing sports?
Getting your child a mouthguard specifically designed for children is your best bet for protecting their teeth during sports. Not only will a mouthguard protect their teeth, but it will also protect their gums, lips, and cheeks from any impact, as well.
Your child's pediatric dentist will be able to have one custom-made that will fit them better than any guard bought from the store. In fact, some can even be designed to protect severe head injuries, too.
Best Pediatric Dentist Near Me
Parents can't protect their children from everything, but you can definitely help their oral health stay in as perfect a condition as possible. If you're constantly Googling "pediatric dentists near me" and struggling to find one, trust that we at emergencydentistsusa.com have the best pediatric dentists in your area.
Medically Fact-Checked & Written by Our Dental Editorial Team
You can read more about our editorial guidelines by clicking this link and learn more about the Emergency Dentists USA editorial team here.