Helping Big Island Residents Find IMMEDIATE Dental Services Everyday
Get relief from chipped, cracked or lost tooth
Abscess, toothache, mouth pain
Emergency dental surgery
24 hour services - Includes weekends, nights and holidays

Emergency Dentist Big Island, HI
Finding an emergency dentist on the Big Island, Hawaii
This is a location that is full of beautiful and still active volcanoes, black sand beaches, and palm trees that invite many to vacation here. You can use our portal to locate a 24-hour dentist in Big Island, Hawaii, and the city of Hilo. There are unbelievable sights here such as Hawaii Volcanoes National Park, Hakalau Forest National Wildlife Refuge, and the Pu'ukohola heiau National Historic Site for those coming here to see, and these are part of the draw to this area. You may be stuck with an abscessed tooth or other infection, and desperately need a late night dentist in Big Island Hawaii referral.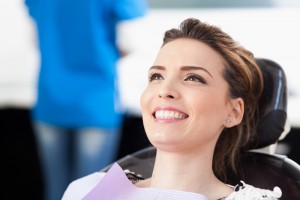 Even if you are not very familiar with this area of Pacific paradise, you can rest assured that calling our hotline or looking at the listings provided here will give you great options to find someone to ease your pain, no matter what the hour. These providers all understand if you suffer from dental anxiety, and will do their best to make you feel comfortable during a time that they know can be very stressful. We are here for you night and day to make sure that your stay on the beautiful Big Island does not result in you writhing in dental pain, and even if you need something like an abscess, will be able to get to the right professional immediately.
---
Emergency Dentists USA Big Island, Hawaii Referral Service
Phone Number: Click to Call:
Address: Our Referral Service to Various Dental Offices across Big Island of Hawaii
Doctors Multiple
Description
With this very simple service, you can call now to get connected to a weekend dentist in Big Island Hawaii quickly. If your children have suffered a dental emergency such as a cracked tooth, you may suddenly realize just how foreign of a location you are in, if you don't know the providers and clinics in the area that can help you on short notice. A walk-in dentist clinic in Big Island Hawaii will be able to quickly estimate what you need to continue your vacation pain-free, and we can provide the portal and means for you to find one quickly. Don't spend your time here in pain, and use our referral service today!
---
West Hawaii Community Health Center
Dentist: Several
Address: 75-5751 Kuakini Hwy #104, Kailua-Kona, HI 96740
Website: westhawaiichc.org
Phone Number: (808) 326-5629
Description:
You can visit them at Kauila-Kona, Kealakehe, and Kealakekua. Most private insurances are accepted here for care including HMSA, AlohaCare, and Medicaid. One reason why the West Hawaii Health Center is such as good location for emergencies is their open-door policy: they will not deny anyone because of income, or lack of insurance. As a federally qualified health center, the funding available to this organization helps low-income and walk in dentist in Big Island Hawaii patients every day, with knowledgeable staff, and a track record of caring for the community.
Office hours:
Monday 8 am to 7 pm
Tuesday 8 am to 7 pm
Wednesday 8 am to 7 pm
Thursday 8 am to 7 pm
Friday 8 am to 5 pm
Saturday 8 am to 5 pm
Sunday – Closed
---
Kona Coast Dental Care
Dentist: Colleen Sullivan DDS
Address: 75-5591 Palani Rd Suite 202, Kailua-Kona, HI 96740
Website: konacoastdental.com
Phone Number: (808) 329-8067
Description:
This is a well-trusted and kid-friendly weekend dentist in Big Island, Hawaii that can help you immensely by booking an appointment for after school, or even weekends. This clinic has grade-A talent such as Colleen Sullivan, a DDS originally from the Chicago area, and other recent staff additions that have over 40 years of experience in the dental industry. When an event such as an abscess, severely aching tooth, or bleeding gums occur, you can rest assured that this Big Island clinic will be able to see you rapidly, and listen closely to what you need. Even when you have been great about check-ups and dental maintenance, emergencies sometimes occur, and these are times when Kona Coast Dental Care can aid you quickly.
Office hours:
Monday 7 am to 4 pm
Tuesday 7 am to 4 pm
Wednesday 7 am to 7 pm
Thursday 7 am to 7 pm
Friday 7 am to 7 pm
Saturday – Closed
Sunday – Closed
---
Waikoloa Dental Clinic
Address: 69-201 Waikoloa Beach Dr #2f, Waikoloa Village, HI 96738
Website: www.waikoloadental.com
Phone Number: (808) 886-0891
Description:
This emergency dentist in Big Island Hawaii is located in the Queen's Marketplace, and office administrator Kim strives every day to make sure that every patient's visit goes smoothly as possible. If you are experiencing an emergency such as the need for an extraction or a tooth that has suddenly become very painful, this is the right place to help you. This clinic provides digital x-ray service, panorex, and the most modern technology for procedures such as oral cancer screenings. A wonderful location for after hours dentist in Big Island Hawaii needs, this clinic meets OSHA and CDC standards, and everyone here is confident that you will feel at home when walking in the office for care.
Office hours:
Monday 8 am to 5 pm
Tuesday 8 am to 5 pm
Wednesday 8 am to 5 pm
Thursday 8 am to 5 pm
Friday 8 am to 5 pm
Saturday – Closed
Sunday – Closed