Helping Boise Residents Find IMMEDIATE Dental Services Everyday.
Get relief from chipped, cracked or lost tooth
Abscess, toothache, mouth pain
Emergency dental surgery
24 hour services - Includes weekends, nights and holidays

Emergency Dentist in Boise, ID – Find A 24-Hour Dentist Now
Table of Contents
If you have a toothache, then you know there is nothing quite like it. At least with other medical problems, you can take something for the pain and it goes away. With a toothache, it does not work that way. Yes, you can mask the pain for a bit, but eventually, the pain relievers you took will no longer cut it. You need to have the proper dental procedure performed on your tooth to eliminate the pain. Continued pain will aggravate you and cause you to lose out on some of the most important moments of your life.
Before you allow this to happen, take a moment to look over the Boise emergency dental office listings below. You will be able to identify any offices that are open around the clock and any that are open later than the standard 5:00 pm. Don't wait another moment and call one of the emergency dentists in Boise today.
Finding a 24-Hour Emergency Dentist in Boise, ID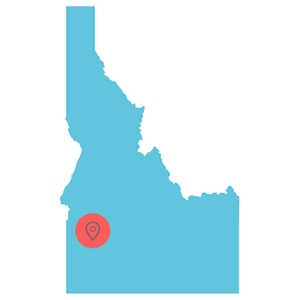 Tooth pain is not something that will go away on its own unfortunately. This means that if you do not receive the care you need, you may be left to deal with the awful pain. Many dental offices in Boise are quick to close their doors to patients at 5:00 pm, so if you work or you run a busy ship, you may not be able to make it and this will mean you just have to learn to deal with the pain.
Fortunately, this does not have to happen and you can get the pain relief you need. In fact, there are after hours' dental offices in Boise that see patients up until 8:00 pm. This means that you can do everything you need to throughout the day and then get your dental problem corrected on the way home. An after hours' clinic is best for patients who have a mild to moderate dental need.
After hour clinics make it easy for you to receive the care you need, when you need. You will also find that many of the Boise after hour dental clinics are also open on the weekend too.
Emergency Dentist Listings in Boise, ID
If you have a serious toothache, the last thing you want to do right now is sit down in front of the computer and try to locate a Boise emergency dentist only to come up without a dental office to call. This can be quite frustrating. Before you simply throw in the towel, take a deep breath, and look at the list of emergency dentists in Boise below. You will be able to identify each offices' hours, location, and more. Once you find a dental office you want to call, simply dial the number, and schedule your appointment to be seen.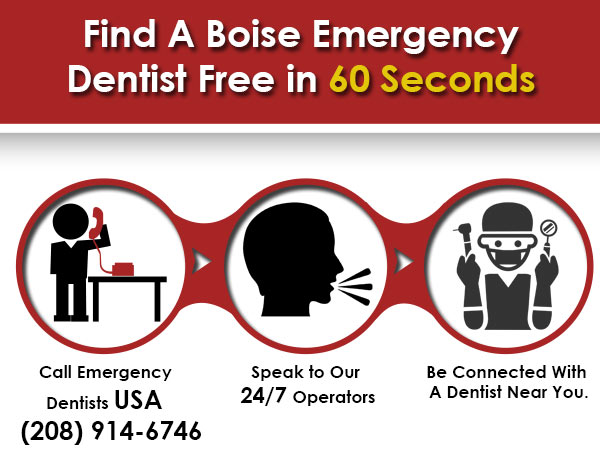 ---
Emergency Dentists USA Referral Service Boise
Phone Number: 1 (855) 401-2701
Address: Referral Service to many Dental Offices everywhere in Boise
DescriptionOne of the best things about an emergency dentist referral hotline is that once you decide to make that call, you know that help is literally on the way. If you are stricken by a cracked tooth or broken crown, make the choice to use our service, and you'll quickly be on your way to saying goodbye to throbbing pain, and hello to enjoying your stay in Modesto. Easily find Idaho emergency dentists with our service.
---
Willow Tree Dental Group
Website: willowtreedental.com
Address: 5898 S Quamash Way, Boise, ID 83716
Phone Number: (208) 395-1000
Description:
Office hours: The staff at Willow Tree Dental is open on Saturdays from 8AM until 2PM, as they fully understand the difficulty of having a busy life. During the weekdays, they are here for you until 8PM, which is perfect if something goes wrong at kid's sporting events in the dental realm. You may have a need for something like an extraction or root canal therapy, or just a check-up: the staff here is waiting for you and will treat you with professionalism and care.
Monday 8 am to 8 pm
Tuesday 8 am to 8 pm
Wednesday 8 am to 8 pm
Thursday 8 am to 8 pm
Friday 8 am to 3 pm
Saturday 8 am to 2 pm
Sunday – Closed
---
Harrison Dental
Website: harrisondental.net
Address: 1675 W Hill Rd, Boise, ID 83702
Phone Number: (208) 342-3695
Description: The staff at Harrision Dental stays open until 7PM on Mondays and Wednesdays, so you can drop in for an appointment after your tasks are done. Located just off of W Hill Road in Boise, you can get immediate attention for anything ranging from a root canal need or urgent pain inquiry here. Come visit the staff soon, and you'll see that they can treat you with the best in professionalism and with their years of experience.
Office hours:
Monday 7 am to 7 pm
Tuesday 7 am to 5 pm
Wednesday 7 am to 7 pm
Thursday 7 am to 5 pm
Friday 8 am to 12 pm
Saturday – Closed
Sunday – Closed
---
Summit Dental Group
Website: boise-dentists.com
Address: 782 S Americana Blvd, Boise, ID 83702
Phone Number: (208) 345-8962
Description: Summit Dental group is located off of Americana Boulevard in Boise, and has standard weekday hours from 7AM until 5PM. You may be bothered by pain in any of your teeth, or just have the need for a standard check-up, the staff is here for you regardless. Known by many around Boise to be competent, caring, and compassionate, they have a reputation for treating patients with the utmost in respect.
Office hours:
Monday 7 am to 5 pm
Tuesday 7 am to 5 pm
Wednesday 7 am to 5 pm
Thursday 7 am to 5 pm
Friday 7 am to 1 pm
Saturday – Closed
Sunday – Closed
---
Modern Dental
Website: moderndent.com
Address: 2031 E Hospitality Ln #100, Boise, ID 83716
Phone Number: (208) 333-9999
Description: The staff at Modern Dental is here for you no matter what the issue: you may have an all-out emergency, or just need a standard pre-school year checkup for your kids. They stay open until 6PM on Tuesday through Thursday, and are open from 8AM until 5PM on Monday. Don't let worries about whether or not you will rid yourself of the pain take over your week, and see the staff at Modern Dental today.
Office hours:
Monday 8 am to 5 pm
Tuesday 8 am to 6 pm
Wednesday 8 am to 6 pm
Thursday 8 am to 6 pm
Friday 8 am to 2 pm
Saturday – Closed
Sunday – Closed
---
How to Prepare for Your Boise, ID Emergency Dental Clinic Visit
When you visit the local Boise emergency dentist, you can expect your appointment to be just like a regular office visit to your dentist. You should make sure that you have copies of all of your paperwork, insurance information, and health records. It is important to provide the office staff with your insurance card immediately, so they can properly bill you and the insurance.
You will need to fill out paperwork when you arrive, so it is best to show up about 15 minutes early, this way, you do not miss your appointment time due to paperwork. The paperwork is simple and will ask you basic information about your past dental and medical health.
You should verify that the dental office takes your insurance and ask to receive a quote for service. You should also ask what types of payments are accepted in the office.
If you are allergic to any type of medication, you should let the office staff and dentist know right away, so they can ensure your health the entire time. In addition, do let them know if you suffer from any type of dental anxiety, as there may be sedation options available to you.
Quality of Urgent Care Dentists in Boise, ID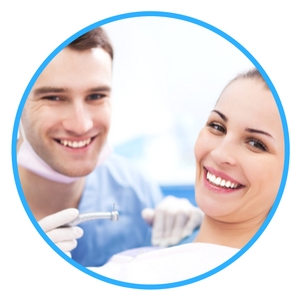 Boise is in Idaho and is the capital of the state. The city is located on the Boise River and has a population of about 223,000 residents, which makes it the 99th largest city in the US. Boise is part of the Boise-Nampa metropolitan area, which includes a combination of five different counties for a total population if 664,000 residents.
There is some conflict about how the city arrived at the name Boise and it is said to either come from Captain B.L.E. Bonneville or from some mountain men who settled in the area. In addition to the conflict about the city's naming, there is some discrepancy on how the name of the city is pronounced. For example, residents pronounce it Boy-See where tourists and newcomers often pronounce it Boy-Zee.
Downtown is a popular area and is home to many cultural sites. The area could use some improvement when it comes to the nightlife and restaurant scene, but the area still attracts many from near and afar. The economy in Boise is strong and the top employers include St. Luke's Health Systems, Boise State University, Micron Technology, and Wal-Mart.
St. Luke's Regional Medical Center is in Boise and is one of the top employers in the area. The hospital is large-sized and is home to 604 beds, 1,652 nurses, and 619 doctors. The facility sees over 94,500 ER visits annually and more than 27,500 admissions in the same time. The physicians on staff perform over 28,000 inpatient and outpatient surgeries yearly. This hospital is regionally ranked number one in Idaho and is nationally ranked in one adult specialty and rated high performing in nine adult procedures or conditions.
St. Alphonsus Regional Medical Center is also located in Boise and is a medium-sized hospital with 399 beds on site. The hospital has 952 doctors on staff and 559 nurses. There is a trauma center on site as well. The physicians on site perform more than 13,000 inpatient and outpatient procedures, see over 51,000 ER patients, and receive more than 16,000 admissions all in a year's time. This hospital is accredited by the CARF. St. Alphonsus is regionally ranked number three in Idaho and is rated high performing in three adult procedures or conditions.
If you are experiencing a dental emergency and cannot get in touch with a Boise emergency dentist, you should call 911 immediately or head to your local emergency room.
Common 24-Hour Dental Emergencies
Toothaches are bothersome and they can cause you to feel like you will never get the relief you want. Most toothaches are caused from a type of dental emergency whether it be gum disease, tooth decay, or a chipped tooth. There are different dental problems that can quickly turn into an emergency situation, whether it was one originally or not.
All dental emergencies need to be handled when they happen. Delayed care can lead to serious complications and place you in more pain than you are already in. If you think you may have an emergency, it is best to have your teeth looked at by a trained professional.
Reading any of the information provided to you on emergencydentistsusa.com is not a substitution for professional dental advice and should never be used as such. Should you be experiencing one of the emergencies below, contact a Boise emergency dentist now.
Chipped or Broken Tooth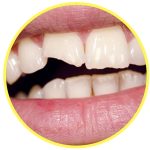 If you have broken your tooth, the first thing that you need to do is recover the broken pieces and then rinse your mouth out with warm water. If the site is bleeding, you need to take a piece of moist gauze and apply pressure to the site for 15 minutes. If there is any swelling, you should apply a cold compress to the exterior of your cheek where the injury occurred. If you are in pain, you can take an over-the-counter pain reliever such as Tylenol. If your tooth broke, it is important that you call your local emergency dentist in Boise to receive care.
Knocked Out Teeth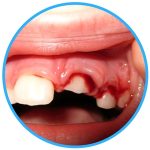 If your tooth has been knocked out, you should recover it as quickly as possible. Do not touch the roots of the tooth and only hold it by the crown. If the tooth is dirty, you can rinse it off, but do not remove the tissues from the tooth. You should place the tooth back into the socket, but do not force it, as you may hurt yourself. If the tooth will not go back into your mouth, place it in a cup of milk. Call your local Boise emergency dentist right away. Re-implantation is usually successful when done in the first hour or two.
Objects Caught in Teeth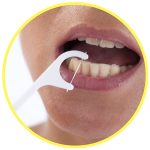 Objects can become caught in your teeth at any time, however, the most commonly caught item is food. Many patients get food particles stuck in between their teeth and it can be painful. The first step you should take is to floss your teeth to try to remove the object. If this does not work, you should avoid trying to remove the object with a sharp item. If you notice that the object stuck is a foreign body or you cannot get it out from in between your teeth, call your local Boise emergency dentist to receive immediate care.
Tooth Trauma Caused by an Accident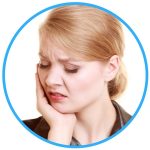 Tooth trauma can be caused from all types of accidents and a variety of trauma can be caused. For example, you may be involved in a car accident and you hit your mouth on the dashboard, which causes you to have a tooth knocked out. It is important, no matter the tooth trauma or accident, that you rinse your mouth out with warm water and stop any bleeding that is occurring with a piece of gauze. If you have been involved in an accident that lead to tooth trauma, it is important that you call a Boise emergency dentist immediately.
Do You Need an Emergency Tooth Extraction?
An emergency extraction may be one of the procedures recommended to you when you visit a Boise emergency dentist. If it is, then it is likely the best option available to you at the time. Dentists do not want to extract your teeth and will work to save them as much as they can. If a dental crown or filling is unable to sustain your tooth, then an extraction may be required to help protect your other teeth.
Some of the reasons why you may need to have an extraction include:
– Severe dental decay
– Abscesses
– Crowded or severely impacted teeth
– Infections or gum disease
– Trauma to your mouth or tooth
If you have been told that you need to have an extraction performed, it is important that you have it done in a timely manner or else the situation may progress and get worse. Delayed care can lead to some serious complications in the future for you.
Most patients will recover from an emergency extraction in just a day or two and some patients do not need any time to recover from them. Below, you will find some tips to help you recover as quickly as possible:
– Lie with your head propped up for the first 24 hours
– Stop bleeding at the extraction site by biting down on a piece of moist gauze
– Follow all instructions from your dentist and take all prescribed medications
– Do not participate in physical activities for the first 24 hours
– Eat soft foods until the extraction site is healed
Emergency Room Versus Emergency Dentist

If you have a dental emergency arise, you may start to head towards your local Boise emergency room. While this seems like the logical place to go, they will not be able to provide you with any type of dental care. Many patients turn to the ER, but the physicians on staff are trained to handle medical emergencies and not dental problems. The most they can do for you is look over the tooth and prescribe medication until you can see your primary general dentist.
You would be better off visiting a Boise emergency dentist. Here, the dentist is prepared to perform all dental procedures to alleviate the pain you feel. These offices are usually open around the clock, or at minimum, later into the night. You will find that you can receive immediate care that solves the problem.
Of course, there are times when you should go to the ER and these times include when you suffer head trauma, break your jaw, or you have been involved in an accident.
FAQ
What is plaque and why is it bad?
Plaque is a sticky white substance that appears on your teeth. It is formed when bacteria in your mouth teams up with carbs or sugars. If the plaque is not removed, it will eat away at your enamel and cause cavities or irritation of your gums.
Are electric toothbrushes better than manual brushes?
No. In fact, both manual and electric toothbrushes work the same and provide the same results. The key here is not the toothbrush, but the way you brush your teeth. Electric toothbrushes are ideal for small children and elderly patients who may not be able to grip a toothbrush or those who have arthritis.
My child's baby teeth have cavities. Why should they be filled if they're just going to fall out in a few years?
Yes, your baby's teeth will fall out, but there is no telling when they will. A cavity should be filled to protect the tooth and to stop any further damage that may occur. If the cavity eats too far down, your child's nerve or pulp may be exposed and this can cause more pain.
What are sealants and why are they done?
Sealants are a type of thin coating that is applied to your tooth on the chewing surface and grooves. The purpose of a sealant is to prevent tooth decay from occurring.
My dentist says I have a cavity and that I need a filling. But why doesn't my tooth hurt?
Cavities do not hurt until they are in the further stages of decay. Therefore, if you have a cavity and it does not hurt, the decay is not that bad yet.
24-Hour Dentist Boise Options
The office of Willow Tree Dental Group is ready to help you with all your dental emergency needs. The office is open Monday through Thursday until 8:00 pm and on Saturdays until 2:00 pm. This facility understands that tooth problems can arise at any time and they are prepared to treat you with the utmost care and professionalism possible. You can come into their office for a checkup to a complicated tooth extraction. There is no dental problem too difficult for them to handle.
If you have any type of dental emergency, but you cannot find or get in touch with an emergency dentist in Boise, you should call 911 or head to the nearest emergency room. The emergency room will not be able to perform any type of dental procedure on you, but they will be able to look at the tooth in question and make sure that it is not going to cause you any serious issues until you can get to your local Boise general dentist. Sometimes, the ER will prescribe medication for the tooth.
If you are in pain, then you know it is not any fun and it can cause you to suffer greatly. From missed social events down to time off work, it can be quite frustrating. You never want to wait to handle a dental emergency as it can go from bad to worse in no time at all and leave you with future dental issues to handle. If you have any type of tooth problem, visit a Boise emergency dentist.
Disclaimer: Emergency Dentists USA is a portal that has been designed to provide you with information only. The information on this site should not be used to replace the advice from a medical professional. If you cannot reach a Boise emergency dentist, you should call 911 or head to your local ER immediately.
We do recommend that you take some time to check into your local Boise dental chapter to verify any credentials and licenses of new dentists. You can also check the Idaho Board of Dentistry and the State of Idaho Professional Licenses check.
If you are experiencing any dental emergency and you are unable to find or get in touch with a Boise emergency dentist, call 911 or head to your local ER. Emergency Dentists USA is a website designed to provide you with information only and should not be used to supplement the advice from a medical professional.