Helping Thousands of People Each Year Find Dental Services
Emergency dental surgery, cavities, general dental care.
Find immediate help, no insurance required.
Get relief from chipped, cracked or lost teeth, abscesses or toothaches.
Emergency Dentist Brockton, MA
Dental emergency situations can strike anytime and anywhere. It may attack when you are working at your desk, hanging out with your friends or sleeping late at night. You always have to be prepared for such situations. The article provides reviews of emergency dental clinics Brockton Massachusetts which can help you when you have an accident. The emergency dentist Brockton can be reached up to late hours assuring relieve of pain and discomfort.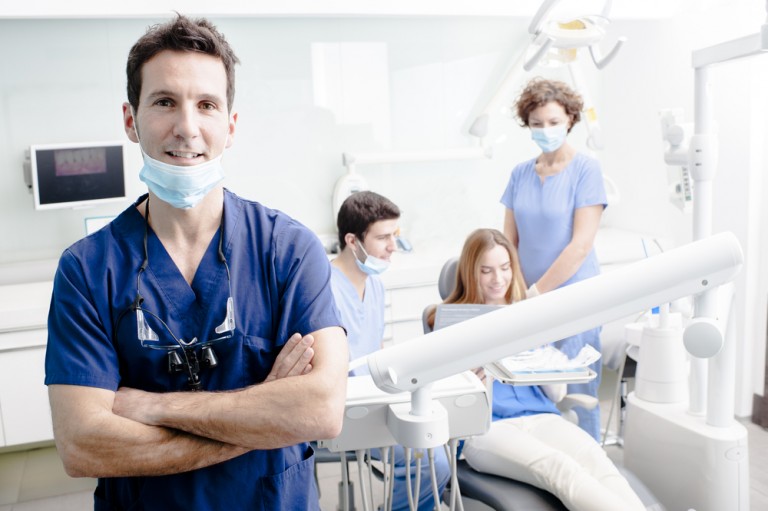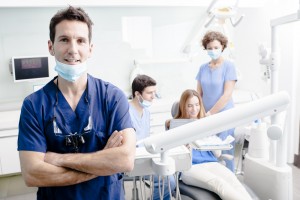 Ways to Find A 24 Hour Dentist In Brockton
The list of 24 hour dentist Brockton guide will help you find treatment when you need it most. Read the reviews to know what services are offered by the 24 hour dentist in the clinics in Brockton, MA. It will be easier for you to deal with emergency dental situations when you have the essential information with you.
---
Emergency Dentists USA Brockton Referral Service
Phone Number: 1 (855) 401-2701
Address: Our Referral Service to Various Dental Offices across Brockton
Doctors Multiple
Description Call our Brockton referral service Emergency Dentists USA phone number and get connected to an emergency dentist in Brockton, MA in seconds! We provide a service that will get you to the dentist that fastest and easiest way possible, you can call us 24 hours a day, 7 days a week and its 100% free!
---
Brockton Family Dental
Dentist: Multiple
Address: 4 Main St, Brockton, MA 02301
Website: www.brocktonfamilydental.com
Phone Number: (508) 587-7775
Description:
The multi specialty dental clinic is known for its caring treatment offered to children and adults alike. The facility stays open till late in the evening to cater to emergency dental care services. The team of doctors and professional staff is well trained to handle emergency situations with confidence and accuracy. Brockton Family Dental provides preventive dentistry, restorative dentistry, general dentistry, oral surgery, root canal therapy, implant services and other treatment. The clinic is equipped with latest technology equipment for better service and success rates. People of diverse cultures form the regular flow of patients and the multi language speaking staff are hospitable and helpful to meet all your queries.
Office hours:
Monday 9 am to 7 pm
Tuesday 9 am to 7 pm
Wednesday 9 am to 7 pm
Thursday 9 am to 7 pm
Friday 9 am to 7 pm
Saturday 10 am to 5 pm
Sunday – Closed
---
Gentle Dental
Dentist: Dr. Edward Roberts III
Address: 641 Belmont Street Brockton, MA 02301
Website: www.gentledental.com/location/brockton
Phone Number: (508) 583-3700
Description:
Dental emergency and successful treatment is the forte of Gentle Dental. The highly professional team of doctors and caretakers offer general dentistry to oral surgeries in their state of the art emergency dental facility. The list of treatment offered by the emergency dental clinic Brockton includes cosmetic dentistry, extractions, implants, root canal, fillings, pediatric dentistry, gum treatment and teeth whitening procedures. The clinic also handles urgent dental care situations like toothache, injured lip or tongue, broken or knocked out tooth, broken jaw, excessive bleeding due to teeth falling out, etc. The board of doctors contains great skilled and qualified individuals who have been working in the field of dentistry for many years.
Office hours:
Monday 9 am to 8 pm
Tuesday 9 am to 8 pm
Wednesday 9 am to 8 pm
Thursday 9 am to 8 pm
Friday 9 am to 5 pm
Saturday 9 am to 5 pm
Sunday – Closed
---
Dr. Rashmi Shah, DMD
Dentist: Dr. Rashmi Shah, DMD
Address: 1091 North Main St. Brockton, MA 02301
Website: rashmijshahdmd.com
Phone Number: (508) 586-7866
Description:
Dr Shah has over 25 years of experience serving the neighborhood of Brockton. Her clinic provides reliable services in general and pediatric dentistry. Children can have a painless treatment with the safe sleep dentistry method which is performed in affiliation with Franciscan Hospital. The clinic is open 24/7 for receiving calls in case of dental emergency situations. You just need to leave a message and the staff will call you back as soon as possible. You are guaranteed of high quality dental care in Brockton, MA in treatments like root canal, teeth restoration, teeth replacement, etc.
Office hours:
Monday 9 am to 8 pm
Tuesday 9 am to 8 pm
Wednesday 9 am to 8 pm
Thursday 9 am to 8 pm
Friday 9 am to 8 pm
Saturday 9 am to 8 pm
Sunday – Closed
---
Be Ready For Your Emergency Dental Brockton Visit
When you go for emergency dental care Brockton, MA keep a few things handy. Your insurance documents, credit or debit cards, any other documents necessary should be ready with you. It is better to call the emergency dental Brockton clinic and check out the details of payment, insurance carries covered, etc.
If your dental emergency situation needs surgery or emergency tooth extraction Brockton, it is better to be accompanied by someone. You may be in pain and it is not wise to drive in that condition. You may also need help to fill the forms.
Choosing The Right Walk In Urgent Care Dentist in Brockton
Choosing an urgent care dentist Brockton is not a difficult task. You already have our guide to depend on. The dental society website of Brockton will be a good place to find details about the background and qualifications of the doctors. You can also check out other walk in dentist Brockton patient reviews to see which doctor you want to visit.
Medically Fact-Checked & Written by Our Dental Editorial Team
You can read more about our editorial guidelines by clicking this link and learn more about the Emergency Dentists USA editorial team here.