Helping Thousands of People Each Year Find Dental Services
Emergency dental surgery, cavities, general dental care.
Find immediate help, no insurance required.
Get relief from chipped, cracked or lost teeth, abscesses or toothaches.
Emergency Dentist Bullhead City, AZ
Are you struggling with a horrible toothache? First, we are sorry that you are going through that. Next, you have come to the right spot to find the perfect emergency dentist Bullhead city, AZ. It is our goal to find you the best possible dentist for fast results so that within a matter of no time you will be back to feeling like your normal self once again. There is nothing worse than not feeling good and having stuff to do yet being miserable We will help you find an emergency dentist in Bullhead City, AZ and nurse you back to good health.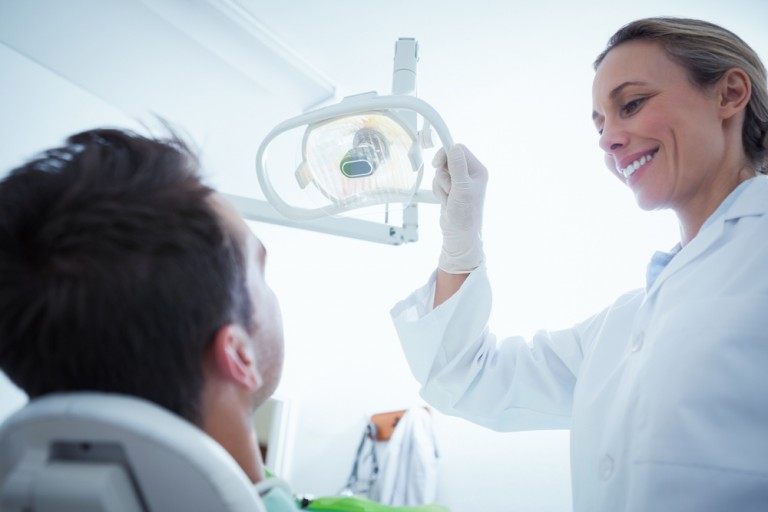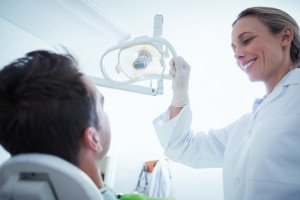 It Is Our Goal To Help You Find A 24 Hour Dentist In Bullhead City, AZ
Just like the headline stated we are here to help you find a 24 hour dentist Bullhead City, AZ. This is to take the fuss out of it for you because we know the last thing you want to do when you are in pain is search for a dentist. Here we take the three top dentists from your town and list them out for you with all of their important information. This leaves you with a quick phone call and being on your way to the dentist and feeling better soon.
---
Emergency Dentists USA Bullhead City Referral Service
Phone Number: Click to Call:
Address: Our Referral Service to Various Dental Offices across Bullhead City
Doctors Multiple
Description Call our Bullhead City referral service Emergency Dentists USA phone number and get connected to an emergency dentist in Bullhead City, AZ in seconds! We provide a service that will get you to the dentist that fastest and easiest way possible, you can call us 24 hours a day, 7 days a week and its 100% free!
---
Jennings, Larson and Larson Family Dentistry
Dentist: Dr. Thadd Jennings, Dr. Kirk Larson, Dr. Kyle Larson, Dr. Zack M. Larson, Dr. Just O. Parker and Dr. Faith Santiago
Address: 1093 Hancock Road Bullhead City, AZ 86442
Website: greatsmiling.com
Phone Number: (928) 758-5588
Description:
Our goal at Jennings and Larson family dental is to treat you gently and see to it your mouth is in good standing every time you come into our office. It doesn't matter what you are here for as it is our job to be supportive and make you feel welcome. We do just about everything from cosmetic to preventative and everything in between. Give our office a call as we do have people there to answer 24/7.
Office hours:
Monday 8 am to 9 pm
Tuesday 8 am to 9 pm
Wednesday 8 am to 9 pm
Thursday 8 am to 9 pm
Friday 8 am to 9 pm
Saturday – Closed
Sunday – Closed
---
Family Dentistry
Dentist: Dr. Thomas Hawkes and Dr. Brent Hawkes
Address: 3003 Highway 95 Ste. 15 Bull Head City, AZ 86442
Website: bullheadcitydental.com
Phone Number: (928) 758-4664
Description:
Our priority at Family Dentistry is keeping your smile looking great no matter what it takes. We combine our years of experience with our gentle passion for dentistry. It is our goal to leave you feeling relaxed and wanting to return. We work with all sorts of issues preventive, cosmetic and more. Please give us a call to get on our schedule. We look forward to meeting you soon.
Office hours:
Monday 8 am to 5 pm
Tuesday 8 am to 5 pm
Wednesday 8 am to 5 pm
Thursday 8 am to 5 pm
Friday 8 am to 5 pm
Saturday – Closed
Sunday – Closed
---
Arizona Biltmore Dentistry
Dentist: Dr. Aaron Jeziorski, DMD, PC and Dr. Michael Hood, DDS, PC
Address: 4444 N. 32nd Street Suite 100 Phoenix, AZ 85018
Website: www.arizonabiltmoredentistry.com
Phone Number: (602) 957-8200
Description:
At Arizona Biltmore Dentistry our number one priority is to treat our patients with a kind of gentleness that makes you want to come back for more. We are great at dealing with clients who have different anxiety about going to the dentist. It is our goal to leave you a satisfied patient. If you are looking for an emergency appointment give us a call and get on the schedule today.
Office hours:
Monday 6 am to 6 pm
Tuesday 6 am to 6 pm
Wednesday 6 am to 6 pm
Thursday 6 am to 6 pm
Friday 8 am to 2 pm
Saturday – Closed
Sunday – Closed
---
Emergency Dental Bullhead City, Az Visit Requires Preparation From You
There are some great things you can do to get the most out of your Emergency Dental Bullhead City Arizona Dental appointment. Make sure to always repeat the appointment date and time for accuracy. Also be sure to verify that the particular dentist you are interested in takes your insurance. Be prepared once you arrive at the dentist by coming early and filling out paperwork. Also, have your insurance card and any money you may need for payment a time of service rendered. Lastly, when you go in for emergency dental car Bullhead City, Arizona for an emergency tooth extractions Bullhead City, Arizona be sure to have a driver. A driver is for the safety of you and those around you when you shouldn't be driving and they can usually be summoned after the procedure.
How To Choose The Right Walk In Urgent Care Dentist in City Name
We make choosing a walk in dentist Bullhead City, AZ easy for you because we take all the work out of picking a dentist. If you are still unsure feel free to check the local dental society to see the dentist's credentials and area of expertise. You will be glad you did. In the means while be sure to talk with friends and family for advice on a new place to go for an Urgent Care Dentist Bullhead City, Az. There is nothing better than having satisfaction, that you have the best dentist out there for you and your family.
Medically Fact-Checked & Written by Our Dental Editorial Team
You can read more about our editorial guidelines by clicking this link and learn more about the Emergency Dentists USA editorial team here.