Helping Thousands of People Each Year Find Dental Services
Emergency dental surgery, cavities, general dental care.
Find immediate help, no insurance required.
Get relief from chipped, cracked or lost teeth, abscesses or toothaches.
Emergency Dentist Caldwell ID
Dental emergencies vary from a person to another; they may differ in ages, or the current treatment one is undertaking at the time. However, emergency dental care clinics are available all over to help you on the day of need. The residents of Caldwell Idaho (ID) are unforgettable as the 24-hour dentists are always at their disposal whenever they need their assistance. A dental emergency can occur to anyone, and hence the need for adequate preparation when the time comes.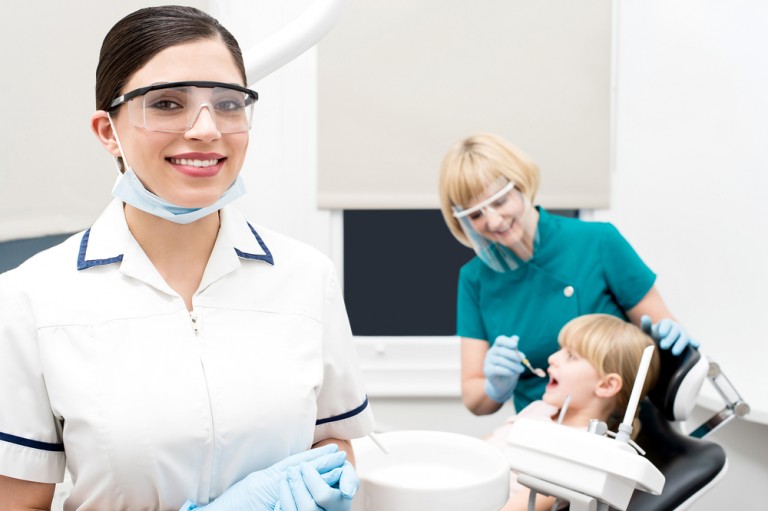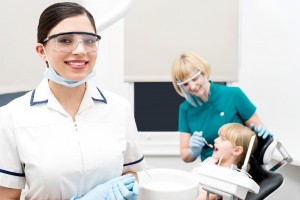 It is advisable to prepare for the emergency, as you commence the treatment to avoid any inconvenience that may lead to health complications.
We Help You Find a 24 Hour Dentist in Caldwell
Accidents and emergencies are one thing that one cannot predict will happen, hence take cover in time. However, in the face of either if this, we help you find a qualified and the best dentist for you or your family. Do you need an emergency tooth extraction? Or an implant? Are your braces causing any discomfort? You can't sleep because your kid keeps crying all night because they bite their lips or tongue? Or did you just break your jaw? Whatever the emergency, there is always a dentist available to help you at whatever time of the day.
Here are a number of dentists you can contact for emergency dental treatment:
---
Emergency Dentists USA Caldwell Referral Service
Phone Number: 1 (855) 401-2701
Address: Our Referral Service to Various Dental Offices across Caldwell
Doctors Multiple
Description Call our Caldwell referral service Emergency Dentists USA phone number and get connected to an emergency dentist in Caldwell, Idaho in seconds! We provide a service that will get you to the dentist that fastest and easiest way possible, you can call us 24 hours a day, 7 days a week and its 100% free!
---
Neal P. Webster DDS Caldwell Orthodontics
Dentist: Neal P. Webster
Address: 2721 10th Avenue. Suite 103 Caldwell, ID 83605
Website: www.caldwellorthodontics.com
Phone Number: (208) 459-3666
Description:
Doctor Webster is an orthodontic, who specializes in giving the people of Caldwell a broader smile. This he does through the help of his dedicated team of specialists, who not only enhance your smile but are concerned about the health of your teeth and gums. They interact well will all clients to ensure they offer satisfactory services to all. In addition to treating your teeth, they offer emergency services to all, so, in case of loose braces or you lose a separator in the course of your treatment, or you experience discomfort, feel free to call and they prepare to see you by the time you reach the 24-hour clinic.
Office hours:
Monday 8 am to 5 pm
Tuesday 8 am to 5 pm
Wednesday 8 am to 5 pm
Thursday 8 am to 5 pm
Friday 8 am to 1 pm
Saturday – Closed
Sunday – Closed
---
Kids' Dentistry
Address: 4111 Clock Tower Avenue. Caldwell, Idaho 83607
Website: www.smiles4kidstresurevalley.com
Phone Number: (208) 453-6188
Description:
Smiles for kids is a dental office that caters for all children and teenagers. The office is well decorated to accommodate all kids and minimize they fear of dental visits. The dental team in Caldwell is also friendly and welcoming to all clients and more so the kids who are their core clients. Parents are however encouraged to accompany their children to the dentist, though for the mature kids, it's not necessary to accompany them over the entire procedure. Dealing directly with the dental team, fosters a good relationship between the children and the team, making them open up to them for help.
Office hours:
Monday 8:30 am to 5 pm
Tuesday 8:30 am to 5 pm
Wednesday 8:30 am to 5 pm
Thursday 8:30 am to 5 pm
Friday 8:30 am to 5 pm
Saturday – Closed
Sunday – Closed
---
Two Rivers Dentistry Family and Cosmetic
Dentist: Dr. Riley Adams
Address: 616 South 10th Avenue Caldwell, ID 83605
Website: www.tworiversdentist.com
Phone Number: (280) 454-0473
Description:
Here's a clinic that treat you even though you don't speak English. Communication is vital, to enhance proper treatment. These clinic treats not only English speakers, but also Spanish speakers in Caldwell. Dr. Riley Adams and his dedicated team go an extra mile using state-of-the-art technology to offer quality dental services, including, urgent dental care to their Caldwell clients.
Office hours:
Monday 8 am to 4 pm
Tuesday 8 am to 4 pm
Wednesday 8 am to 4 pm
Thursday 8 am to 4 pm
Friday 8 am to 12 pm
Saturday – Closed
Sunday – Closed
---
Be Ready for your Emergency Dental Caldwell Visit
Well, accidents, can't be predicted, but one may foresee the outcome, especially if you are just starting your procedures. It is, therefore, necessary to save up money or take a dental insurance cover for any dental emergency that, may occur. In the event of the emergency, call the dentist in advance to inform them you will be passing by their office. Calling them is also necessary to ensure that the dentist will be ready for you on arrival. Be sure to have enough money for the procedure or your insurance cover is up-to-date and so will cover your treatment. If your dentist isn't the one treating you, it's nice to confirm that they will accept insurance or whatever mode of payment you would like to use. For an emergency dental care in Caldwell, ensure you have a driver as well, who will drive you after the procedure.
Choosing the Right Walk in Urgent Care Dentist in Caldwell
Even though you have an emergency, you need not go for a crook to cater for your emergency. Make sure you have the best dentists to treat you or your family. You can quickly verify the qualifications, and certification of your to be dentist by logging in to the local dentist society website, Caldwell ID. And be confident that your urgent care dentist in Caldwell is qualified before he even lays a finger on you. You need not wait until your dental emergency affects your daily routine or deprives you of sleep, contact your dentist or the nearest walk in dentist, Caldwell, to have them sort your emergency. It is also advisable to take dental cover alongside other health insurance for your family, as you know not when you need to visit a Caldwell emergency dental clinic.
Medically Fact-Checked & Written by Our Dental Editorial Team
You can read more about our editorial guidelines by clicking this link and learn more about the Emergency Dentists USA editorial team here.