Helping Thousands of People Each Year Find Dental Services
Emergency dental surgery, cavities, general dental care.
Find immediate help, no insurance required.
Get relief from chipped, cracked or lost teeth, abscesses or toothaches.
Emergency Dentist Campbell, CA
Are you registered with any emergency dentist in Campbell, CA? Well, you need to do so. Having a dental emergency service clinic that you can seek treatment in case of an emergency helps to prevent serious dental complications. When you are involved in an accident and hurt your teeth, it is often easier to repair the dental damage immediately rather than waiting to see a dentist a day or two later. In this guide, we are going to review several dental emergency clinics in Campbell CA.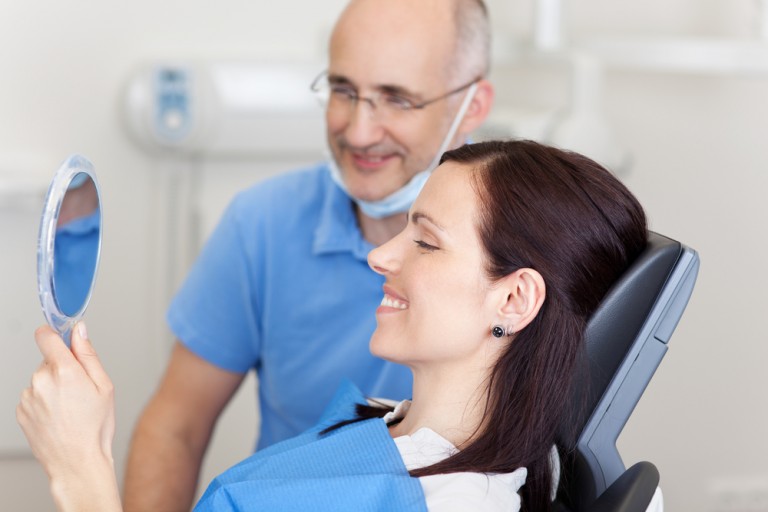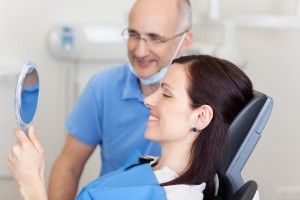 We Help You Find a 24 Hour Dentist in Campbell
In this dental clinic review, we are going to help you find a 24-Hour dentist in Campbell, CA. You will learn the factors to consider when choosing an emergency dentist in Campbell, CA. You will also learn how to prepare for your emergency dental care visit. Once you have done everything we recommend, you will have a piece of mind, because no dental emergency will catch you unaware.
---
Emergency Dentists USA Campbell Referral Service
Phone Number: Click to Call:
Address: Our Referral Service to Various Dental Offices across Campbell
Doctors Multiple
Description Call our Campbell referral service Emergency Dentists USA phone number and get connected to an emergency dentist in Campbell, CA in seconds! We provide a service that will get you to the dentist that fastest and easiest way possible, you can call us 24 hours a day, 7 days a week and it's 100% free!
---
Smile Now Dental
Dentist: Dr. Mangala Kalandoor
Address: 930 S. Bascom Ave., #200 Campbell, CA 95008
Website: smilenowdental.com
Phone Number: (408) 245-7200
Description:
Dr. Kalandoor also offers oral consultation on issues such as flossing and brushing teeth, bad breath, manual versus electric brush, decay and fluoride prevention, oral hygiene training videos. They accept insurance payment plans, and you will get an estimate of what you may pay in cash. The charges the insurance companies receive slightly vary to what you would pay in cash. Your insurance will get 60 days to settle your bill, if not you may have to pay it yourself. If you need to improve your smile, you should consider visiting Smile Now Dental. It is a walk in dentist clinic.
Office hours:
Monday – Closed
Tuesday 9 am to 6 pm
Wednesday – Closed
Thursday 9 am to 6 pm
Friday 9 am to 6 pm
Saturday – Closed
Sunday 9 am to 4 pm
---
Hughes Dental Group
Dentist: William Brownridge, Faroursh Drexel, Sara Go, Thomas Hughes, and Clifford Marks
Address: 1580 Winchester Blvd #303, Campbell, CA 95008
Website: www.hughesdental.com
Phone Number: (408) 378-3489
Description:
The Hughes Dental Group has been an emergency dental clinic since 1958. The practice employs five full-time dentists. These doctors are William Brownridge, Faroursh Drexel, Sara Go, Thomas Hughes, and Clifford Marks. These dentists continuously update themselves with the latest dental treatment technologies. Their mission is always to give the best emergency dental care. Their service includes Invisalign, Teeth Whitening, Restorations, Dental Implants, Sedation Dentistry, Veneers, Orthodontics, periodontics, prosthodontics, Porcelain Crowns, etc. Virtually any urgent dental care service you need is available at this clinic. You will also be happy to know that they open their clinic as early as 7.30 in the morning.
Office hours:
Monday 7:30 am to 5:30 pm
Tuesday 7:30 am to 7:30 pm
Wednesday 7:30 am to 5:30 pm
Thursday 7:30 am to 5:30 pm
Friday 7:30 am to 5:30 pm
Saturday 8 am to 2 pm
Sunday – Closed
---
Campbell Dental Care and Aesthetics
Dentist: Dr. Catalina Phan
Address: 1570 La Pradera Drive, Campbell, CA 95008
Website: campbelldentalcare.com
Phone Number: (408) 364-1122
Description:
Campbell Dental Care Aesthetics is a dental emergency care clinic with Dr. Catalina Phan as the Dentist. She is a daughter, Dentist, wife, and mother. She believes giving the best dental care to her patients is part of what defines her as a person to the world. She is a member of several professional dentist associations as listed here: . She has been practicing dentistry since 1997. Her highest academic achievement is a doctorate in Dental Science from U C San Francisco, received in 1997.
Office hours:
Monday 8 am to 6 pm
Tuesday 8 am to 6 pm
Wednesday 8 am to 6 pm
Thursday 8 am to 6 pm
Friday 8 am to 6 pm
Saturday – Closed
Sunday – Closed
---
Be Ready For Your Emergency Dental Campbell Visit
You need to get prepared for an emergency dental visit in Campbell, CA. Ti gets emergency dental care in Campbell; you need to either pay the dentist bill with your insurance cover or pay in cash. In dental emergency cases, you may not have time to get all the money you need to settle your bill. You, therefore, need to contact your contact you emergency dental clinic in Campbell and enquire the payment option they offer in case of dental emergencies.
You also need to get a driver to drive you to the dental clinic. Dental procedures such as emergency tooth extraction can cause you to feel disoriented. That is why you need to have a designated driver who will help you get home safely. Finally, you need to have your Insurance papers in case you need to pay using your insurance. You, however, need to confirm that your emergency dental clinic accepts your insurance payment plan. Once you have all the above in order, you and your family can live peacefully, knowing that you can handle any dental emergency.
Choosing The Right Walk In Urgent Care Dentist in Campbell
Choosing the right dentist involves doing background checks. The first place to start is the local Campbell dentistry board. If your dentist is not registered there, then you need to find another walk in dentist in Campbell, CA. If they have registered with the local board, you need to head to consumer review sites and see what others who have used their services have to say. Good reviews indicate that a dentist is reliable. Finally, you need to find out where they got their training. Once you are satisfied, you can list them among your favorite urgent care dentist in Campbell, CA.
Medically Fact-Checked & Written by Our Dental Editorial Team
You can read more about our editorial guidelines by clicking this link and learn more about the Emergency Dentists USA editorial team here.