Helping Thousands of People Each Year Find Dental Services
Emergency dental surgery, cavities, general dental care.
Find immediate help, no insurance required.
Get relief from chipped, cracked or lost teeth, abscesses or toothaches.
Emergency Dentist Casa Grande, AZ
If you are looking for an emergency dentist in Casa Grande, AZ then you have come to the right place. We understand how difficult it is to have problems with your teeth and nowhere to turn. That is why we provide you a connection to dentists that have emergency services and it is our goal to connect you with an emergency dentist that is perfect for you. We understand that sometimes there are dental emergency times that come up and we don't want you to suffer any longer than you need to. Finding a dentist that matches your needs is very important and we are here to help you with any of your needs emergency or otherwise.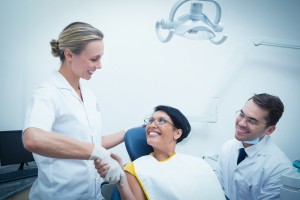 With Us 24 Hour Dentist In Casa Grande Are Fast And Easy To Find
Nothing is worse than waking up in the middle of the night to throbbing tooth and mouth pain but, luckily that is where we come in. We work hard to find you a 24 hour dentist Casa Grande, AZ that works great for you. Many even have walk in dentist hours so that you are able to go at the first hint of pain. Anyone who has been through urgent dental problems know the danger of hesitation and having the ability to seek out a 24 hour dentist in Casa Grande. We understand the difficulties that tooth pain can cause such as missed work and inability to sleep and we want to help in anyway we can.
---
Emergency Dentists USA Casa Grande Referral Service
Phone Number: Click to Call:
Address: Our Referral Service to Various Dental Offices across Casa Grande
Doctors Multiple
Description Call our Casa Grande referral service Emergency Dentists USA phone number and get connected to an emergency dentist in Casa Grande , AZ in seconds! We provide a service that will get you to the dentist that fastest and easiest way possible, you can call us 24 hours a day, 7 days a week and its 100% free!
---
Aspen Dental
Dentist: T. Nguyen DDS, G. Mikszta, DDS and D. Beals, DDS
Address: Casa Grande Marketplace 1775 E Florence Blvd Ste 104 Casa Grande, AZ 85122
Website: www.aspendental.com/dentist/casa-grande-az-85122-4842
Phone Number: (520) 413-3578
Description:
This particular offices specializes in advanced screening for oral cancer, denture services and also general dentistry. They are keen on preventative oral care to help prevent painful problems. If you are looking for oral care where your mouth is the center of attention you have found the place. They are all about providing their clients with the best possible care. When you are ready give their office a call any time between 7 am and 9 pm Monday – Saturday to get on the schedule.
Office hours:
Monday 7:30 am to 5:30 pm
Tuesday 7:30 am to 5:30 pm
Wednesday 7:30 am to 5:30 pm
Thursday 9 am to 7 pm
Friday 8 am to 1 pm
Saturday – By appointment only
Sunday – Closed
---
Promenade Smiles Dentistry and Orthodontics
Dentist: David J. Jones DMD; Jennifer L. Martin DMD; Hongsa Situ DDS, MS ; Lafe Allen Chaffee DMD, Board Certified ; Bryan A. White Oral Surgeon DMD ; Xavier Mata Periodontist MS, DMD; Neal Jones Orthodontist DDS
Address: 808 N Mission Pkwy Case Grande, AZ 85194
Website: www.promenadesmiles.com
Phone Number: (520) 426-3639
Description:
Specializing in both dentistry and orthodontics means promenade smiles does pretty much everything to encourage a healthy, beautiful smile. They are available to help those struggling with emergency situations because they respect the need for fast service when pain is involved. They accept most major insurance companies and have great prices in addition to get you on your way to a gorgeous smile fast.
Office hours:
Monday 8 am to 5 pm
Tuesday 8 am to 5 pm
Wednesday 9 am to 6 pm
Thursday 8 am to 5 pm
Friday 7 am to 4 pm
Saturday – Closed
Sunday – Closed
---
DM Family Dentistry
Dentist: Dr. Steven H. Dill
Address: 1968 N Peart Rd #22, Casa Grande, AZ 85222
Website: dmfamilydentistry.info
Phone Number: (520) 426-0404
Description:
Doctor Dill values his patients and wants to hear what they think above everything else. He takes his time with each and every patient rather than rushing. He works with almost everything from root canals to cosmetic dentistry and everything in between. It is his goal to provide you with the knowledge you need to make informed decisions about your dental health.
Office hours:
Monday 8 am to 5 pm
Tuesday 8 am to 5 pm
Wednesday 8 am to 5 pm
Thursday 8 am to 5 pm
Friday 8 am to 5 pm
Saturday – Closed
Sunday – Closed
---
Make Sure Your Ready For Emergency Dental Casa Grande Visit
There are some important steps you can take to ensure a great dental appointment from beginning to end and emergency dental care Casa Grande appointments are no different. First, make sure that you check to make sure that the dentist you choose takes your insurance plan. Next, write down the correct date and time when you schedule your appointment and confirm that you heard it correctly. It is also imperative that you have a ride home in case of emergency tooth extraction Casa Grande. Especially if you are given medication it is important that you have someone else drive for you. These are all ways to ensure a great emergency dental care Casa Grande
Choosing The Right Walk In Urgent Care Dentist in Casa Grande
When choosing a great walk in dentist in Casa Grande it is best to check their background through the dental society website for the particular city of Casa Grande. It also doesn't hurt to find out other people's experience with the walk in dentist Casa Grande that you choose. What other people feel is often very telling of a dentist. Either way, you will be in great hands with the dentist offices above as we only put the best out there. Urgent care dentist Casa Grande are there to help you with all of your dental needs. Emergency Dental Clinics Case Grande that we associate with always put their patients first.
Medically Fact-Checked & Written by Our Dental Editorial Team
You can read more about our editorial guidelines by clicking this link and learn more about the Emergency Dentists USA editorial team here.