Helping Thousands of People Each Year Find Dental Services
Emergency dental surgery, cavities, general dental care.
Find immediate help, no insurance required.
Get relief from chipped, cracked or lost teeth, abscesses or toothaches.
Emergency Dentist Ceres CA
Immediately contacting a Ceres, CA emergency dentist can become the smartest thing you ever did. An emergency dentist can offer knowledgeable instructions and guidance that will help save your natural tooth until you are able to come into their office. In a severe dental emergency, the emergency dentist will instruct you to come in right away. Emergency dentists are highly trained and skilled in several different areas of dentistry, usually including general dentistry services and cosmetic services, as well as other areas in the dental field to offer you a vast array of emergency services.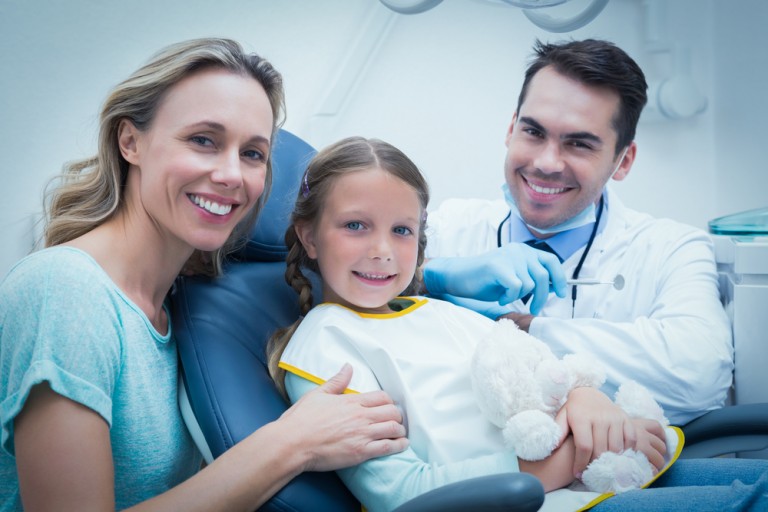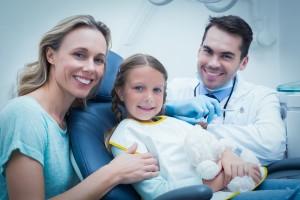 We Help You Find A 24 Hour Dentist In Ceres
You may think finding a 24 hour dentist is impossible. It is not, and we can help you find the professional, knowledgeable, highly skilled, well-trained 24 hour dentist you are looking for. The first place to start? Your dentist! Yes, many dental offices offer 24 hour dentist hotlines that you can call if you experience a dental emergency after hours. While a 24 hour dentist may not be in the office 24 hours, they offer emergency services 24 hours a day, 7 days a week. If the 24 hour dentist determines that you need to come in right away, they will meet you in their office. If the 24 hour dentist determines your dental emergency can wait until normal business hours, they will provide you with precise instructions on how to relieve some or all of the pain as well as what to do in order to save the tooth if it is salvageable.
---
Emergency Dentists USA Ceres Referral Service
Phone Number: 1 (855) 401-2701
Address: Our Referral Service to Various Dental Offices across Ceres
Doctors Multiple
Description Call our Ceres referral service Emergency Dentists USA phone number and get connected to an emergency dentist in Ceres, CA in seconds! We provide a service that will get you to the dentist that fastest and easiest way possible, you can call us 24 hours a day, 7 days a week and its 100% free!
---
Signature Dental
Dentist: Dr. Modi
Address: 1633 E Hatch Road, Suite H, Modesto, CA 95351-5080
Website: www.familymodestodentist.com
Phone Number: (209) 661-5565
Description:
Signature Dental is a rare gem in that they are open 12 hours a day, seven days a week! Their gentle techniques, combined with affordable prices, and wide variety of dental services available make this dentist a must-go-to. He strives to help you put your best smile forward. Stained teeth, cracked teeth, crooked teeth, even damaged teeth are no match for this experienced, professional, yet caring and gentle dentist.
Office hours:
Monday 8:00 am to 8:00 pm
Tuesday 8:00 am to 8:00 pm
Wednesday 8:00 am to 8:00 pm
Thursday 8:00 am to 8:00 pm
Friday 8:00 am to 8:00 pm
Saturday 8:00 am to 8:00 pm
Sunday 8:00 am to 8:00 pm
---
K3 Dental
Dentist: Gurminder Sidhu Uppal DDS, MS
Address: 1807 Central Avenue, Ceres, CA 95307
Website: k3dental.com
Phone Number: (209) 537-7357
Description:
K3 Dental focuses on restoring and enhancing natural teeth and smiles. They offer high-quality services based on their high standards, provide oral health education to all patients, and offer a wealth of training, experience, and knowledge. Using state-of-the-art equipment and a gentle touch, K3 Dental offers a wide array of services from extractions to bone grafting, Invisalign to fluoride treatments, Lumineers to veneers. If you are looking for a dental office that does it all, this is the place for you.
Office hours:
Monday 8:00 am to 5:00 pm
Tuesday 8:00 am to 5:00 pm
Wednesday 8:00 am to 5:00 pm
Thursday 8:00 am to 5:00 pm
Friday – Closed
Saturday 8:00 am to 2:00 pm
Sunday – Closed
---
Western Dental and Orthodontics
Address: 4518 Lone Tree Way, Antioch, CA 94531
Website: www.westerndental.com/en-US/dentists/california/antioch/4518-lone-tree-way/
Phone Number: (800) 579-3783 or (925) 529-8293
Description:
Western Dental and Orthodontics offers extended hours, as well a 24/7 customer service line that you can call when you experience a dental emergency. You will receive affordable, high-quality care from professional, well-trained dentists. There are are two hundred locations, so even if you are our of town in California, Arizona or Nevada, they have you covered. Dental services offered range from children and family general dental care to cosmetic dentistry, dental implants to root canals.
Office hours:
Monday 9:00 am to 7:00 pm
Tuesday 9:00 am to 7:00 pm
Wednesday 9:00 am to 7:00 pm
Thursday 9:00 am to 7:00 pm
Friday 9:00 am to 7:00 pm
Saturday 8:00 am to 4:30 pm
Sunday – Closed
---
Be Ready For Your Emergency Dental Ceres Visit
Before you leave for your emergency dental care appointment, it is important to have everything ready. Some emergency dental procedures, such as emergency tooth extraction, require some type of dental anesthesia or sedation. For this reason, you should bring a driver with you. In order to receive emergency dental services in most dental offices, a valid photo identification is required. If you have dental insurance, bring your dental card or papers with you so the dental office can properly bill you and your insurance. Often, payment is due at the time of service. When calling the emergency dental care office, inquire as to pricing, financial aid, as well as payment plans and options. Make sure you bring the agreed upon amount of money with you to pay for the services you are about to receive from your emergency dental care provider.
Choosing The Right Walk In Urgent Care Dentist in Ceres
Choosing any dentist, whether a general dentist, urgent care dentist, walk in dentist, or any other type can be time consuming. When choosing an urgent care dentist, you want to ensure you choose one that meets your individual needs. If you are already fearful of dentists, a dental emergency can increase those fears and you will need to choose a walk in dentist that will put you at ease. Choosing an urgent care dentist prior to an emergency will allow you to take your time and meet the urgent care dentist ahead if time, fully research and read reviews, speak to others that have used this dentist, etc. Your local dental society website for Ceres, CA will allow you to perform background checks on walk in dentists quickly when you are experiencing a dental emergency and are unsure where to go.