Though a general dentist or oral surgery clinic can help, oral and maxillofacial dentists can help patients in different ways. Therefore, you should never take any form of oral surgery lightly. Whether it entails getting a dental implant or something intensive like a root canal treatment, an oral and maxillofacial surgeon will help you out with safely taking care of the process. This is to see that you're not at risk of losing your teeth.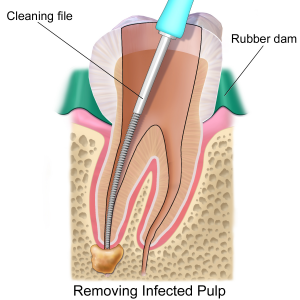 However, like with any other kind of treatment, patients might find that there are too many options to consider. Are you looking for oral surgery or maxillofacial surgery?
It can be a challenge to find a good oral surgeon with state-of-the-art equipment based on factors like the type of surgery you require or the experience someone holds. Are you looking to correct gum disease, dental implants, corrective jaw surgery, or general dental care?
There are several things you can do when finding an oral surgeon for complete dental care. You must look carefully to see that it's not too hard for you to get more out of a surgeon's services while also keeping you from being at risk of added damage from someone who might not be as easy to work with or trust as you might wish.
Review Your Options Online
It's not too hard to find oral surgeons online these days. You can get online right now and search for many of them in your local area.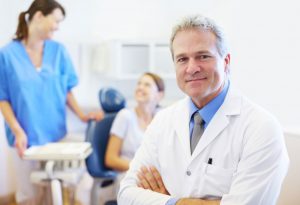 As you look for an oral surgeon, you should check on them for a variety of purposes including the following:
Their educational background and certifications; typical surgeons will list their certifications next to their names
What types of services they have to offer and if any added specialists are included in a clinic
The particular kinds of people they work best with—some oral surgeons do better with pediatric care than others
Be open when it comes to checking for different surgeons online. Sometimes the best option for you might be located a little further out from where you live. The key is to simply find someone who is trustworthy and easy to utilize without worrying about problems coming from the procedure as it takes place.
Look at the Degree
A typical dentist will have a series of letters next to their name. This relates to the degree that person holds. In most cases, you will notice that a dentist holds a DDS or Doctor of Dental Surgery degree.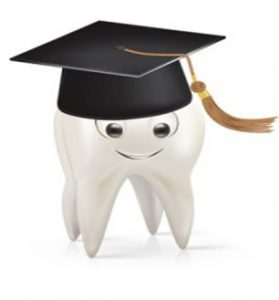 You should look at the degree based on not only what the letters are but also the experience required. A typical oral surgeon has to spend years at not only a dental school but also at a hospital.
A typical dentist might spend four or more years at a surgical residency at a hospital. This is to provide a dentist with experience and training to handle surgical procedures.
Overall, it might be at least ten years from the start of one's studies all the way to the end for a dentist to be certified to be an oral surgeon. This is quite a bit of time, but it's all about ensuring the dentist actually understands the processes used in the field of surgery.
Check carefully on the degree that an oral surgeon holds. This is to ensure that you are dealing with someone who is highly experienced and has a clear understanding of what has to be done.
Review Your Insurance Policy
Take a careful look at your dental insurance policy or other related policy if you have it. Look at it based on a few factors:
Which surgeons are covered by your policy?
What types of services are covered? Surgical procedures considered necessary like a root canal or extraction surgery may be covered. Something a little more cosmetic like an implant procedure may not.
What types of coverage points are included in a policy? This refers to the amount of money associated with the procedure that will be covered.
Not all insurance providers can work with every surgeon in your area. If anything, some surgeons might be covered by some policies but not by all of them. No matter what comes about, you have to find someone who can be trusted and relied upon when it comes to giving yourself the help you need.
Ask Questions About a Surgeon
When you find a surgeon, you should that person many questions:
What specialties does that person follow?
What is the background of the surgeon? What types of work has the surgeon done in the past?
How much of a concern does a surgeon have for you?
What materials does a surgeon use for you during the procedure?
What types of anesthesia are used? Also, see if you can learn about the specialists responsible for administering it and what the benefits of the available options may be for you.
No matter what, the surgeon has to be someone that you can trust and feel comfortable with.
Look At the Environment
The environment that the surgeon works in should also be checked with care. A great surgeon will help you with creating a comfortable environment that your procedure can take place in. This can make a world of difference as it gives you a spot for the procedure that isn't too rough or difficult to handle. More importantly, it ensures that you aren't under too much stress in the process.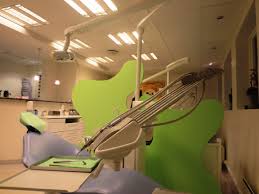 A great environment is one that is:
Well lit without being too intense
Comfortable to sit in
Allows the air to circulate well
Relaxed and quiet if needed
Designed with enough spaces to keep distractions out of the way
A great environment for the surgery should be comfortable and easy to handle. You have to be in a good environment to keep yourself from being at risk of serious harm or other threats while anticipating a procedure.
Remember, when finding a great oral surgeon that you look carefully and with enough caution in mind. You must ensure when finding a surgeon that you have someone who is there to help you out. With so many surgeons for you to choose from, you have to find a choice that is easy to trust and will provide you with the help you need for making the most out of the procedure you want to use.