Helping Thousands of People Each Year Find Dental Services
Emergency dental surgery, cavities, general dental care.
Find immediate help, no insurance required.
Get relief from chipped, cracked or lost teeth, abscesses or toothaches.
Emergency Dentist Clovis, CA
Not many of us in Clovis, California have an emergency dentist whom we can visit at all hours, but this should not be taken lightly. It is impossible to tell when we might need to pay an unfortunate visit to an emergency dental clinic, without any prior intimation and at any hour of the day (or night).
Dental emergencies can be the unforeseen results of a number of everyday incidents – from cracking a tooth by biting down too hard on something, to knocking one out by hitting your jaw against a hard surface.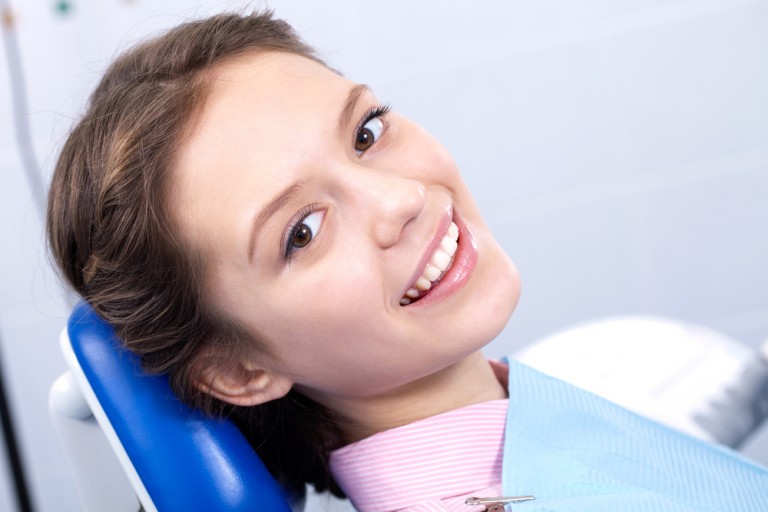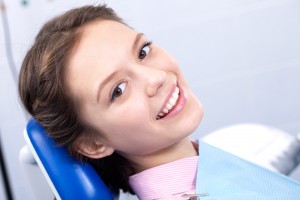 We Help You Find a 24 Hour Dentist in Clovis
In emergencies like this, immediate medical attention becomes a must. But if you are delirious from the unbearable pain of a sudden toothache at 2am, where can you possibly get the emergency dental care that you need? That is why we have listed three 24 hour dentists located here in Clovis, California to help you in your hour of need.
---
Emergency Dentists USA Clovis Referral Service
Phone Number: 1 (855) 401-2701
Address: Our Referral Service to Various Dental Offices across Clovis
Doctors Multiple
Description Call our Clovis referral service Emergency Dentists USA phone number and get connected to an emergency dentist in Clovis, CA in seconds! We provide a service that will get you to the dentist that fastest and easiest way possible, you can call us 24 hours a day, 7 days a week and its 100% free!
---
Clovis Family Dentistry
Dentist: Dr. Ray Lander, DMD and Dr. Michael Kezian, DDS.
Address: 1795 Herndon Ave, Suite 104, Clovis, CA 93611
Website: www.clovisfamilydentistry.com
Phone Number: (559) 840-4330
Description:
Clovis CA Family Dentistry are adept at performing a number of intricate procedures. They look after general cleanings and preventive measures like X-rays, cosmetic dentistry like porcelain crowns, bridges as well as tooth-whitening, and also more extensive treatments like that of periodontal disease. The patients' health and comfort is their first priority, and they also work patients into their busy schedule and perform emergency dental operations when required.
Office hours:
Monday 9 am to 6 pm
Tuesday 10 am to 7 pm
Wednesday 9 am to 7 pm
Thursday 10 am to 7 pm
Friday 8:30 am to 5:30 pm
Saturday 9 am to 3 pm
Sunday – Closed
---
Ben Magleby, DDS Family Dentist
Dentist: Dr. Ben Magleby, DDS and his team.
Address: 2127 Herndon Avenue, Suite 103, Clovis California 93611.
Website: www.drbenfamilydentist.com
Phone Number: (559) 900-4009
Description:
With a team of well-qualified dentists to help you with your tooth troubles, this family dentist promises to come to you aid and offers urgent dental care when needed. They acknowledge that accidents happen, and guarantee to see you on the same day if you arrive before noon. They also deal with emergencies that occur after normal working hours and give importance to their patients' well-being.
Office hours:
Monday 8 am to 6 pm
Tuesday 8 am to 6 pm
Wednesday 8 am to 6 pm
Thursday 8 am to 6 pm
Friday 8 am to 6 pm
Saturday 8 am to 12 pm
Sunday – Closed
---
Western Dental and Orthodontics
Address: 751 W Shaw Ave, Clovis, CA 93612
Website: www.westerndental.com/en-US/dentists/california/clovis/751-w-shaw-ave/
Phone Number: (800) 579-3783
Description:
Being the oldest and most experienced DHMO in California, the large team at Western Dental and Orthodontics works to provide affordable and top-quality treatment to their patients. They cater to a range of oral problems and strive to make dental care easy and accessible. The number of dentists they have on board ensures your emergencies are taken care of when the need arises.
Office hours:
Monday 9 am to 7 pm
Tuesday 9 am to 7 pm
Wednesday 9 am to 7 pm
Thursday 9 am to 7 pm
Friday 9 am to 7 pm
Saturday 8 am to 4:30 pm
Sunday – Closed
---
Be Ready For Your Emergency Dental Clovis Visit
Dental emergencies always occur unbidden, and you need to be prepared in the event of one. If you have to seek emergency dental care in Clovis, CA, the following comes in handy:
– Having insurance papers at your disposal.
– Having someone accompany you, especially at late hours, who is capable of driving you back home.
– Checking if your emergency clinic in Clovis will accept your insurance.
– Keeping some cash with you in case they don't.
– Calling ahead to let the clinic know of your emergency so that they have time to prepare themselves.
Choosing the Right Walk-in Urgent Care Dentist in Clovis
Choosing the most suitable walk-in dentist is critical. You need to know beforehand which dental clinic in Clovis can provide the best urgent care for you, because it will not be possible for you to make your decision after you have to rush out for an emergency tooth extraction or the like. Some ways of ascertaining the right clinic for you are:
– Shortlist the 24 hour dentists you deem suitable with the help of the local dental website for Clovis, CA.
– Read reviews and testimonials from patients. A recommendation from someone you know is the best way to go.
– Meet the dentists in person; judge their expertise. Learn about their qualifications and experience.
– Research the procedures performed by the emergency dental clinics, Clovis in question and ascertain that they are what you require.
With all the information we have provided, finding an emergency dental clinic in Clovis, CA will be as easy as can be!
Medically Fact-Checked & Written by Our Dental Editorial Team
You can read more about our editorial guidelines by clicking this link and learn more about the Emergency Dentists USA editorial team here.