Helping Thousands of People Each Year Find Dental Services
Emergency dental surgery, cavities, general dental care.
Find immediate help, no insurance required.
Get relief from chipped, cracked or lost teeth, abscesses or toothaches.
Emergency Dentist Collierville, TN
We all feel helpless and confused in a time of crisis. Watching our loved one's anguish in pain brings emotional stress to us. On the other hand, if we are in the same shoes, we can't help it but wish a remedy to be found. This shows that at one point in life urgent care is needed. In this case, our primary focus is on dental emergency care. To help you or any of your loved one in Collierville in their time of great need, emergency dentists are available and work on a 24-hour basis. Emergency dentists play a very significant role. Collierville having few of them is a great privilege. They are contacted easily and show up to help relieve the burden of pain or whatever dental anguish the victim is going through. Collierville has vast services of emergency dental care including dental surgery done by a dentist of urgency. Any resident in Collierville who mostly encounters dental problems can sleep at ease knowing that a dentist of need is one call away.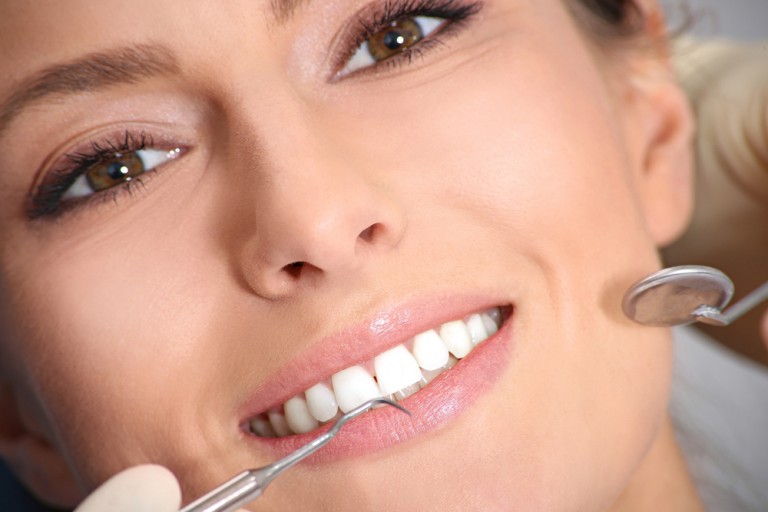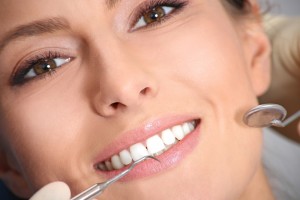 We Help You Find a 24 Hour Dentist in Collierville
A 24-hour dentist guarantees service at any time of the day. This makes it convenient to each seeking dental care whether emergency or not. However, the more significant part the 24-hour dentist covers emergency. Anyone in great need doesn't have to lack sleep over any dental discomfort such as swelling or sores in the gum. All this thanks to a 24hour dentist.
---
Emergency Dentists USA Collierville Referral Service
Phone Number: Click to Call:
Address: Our Referral Service to Various Dental Offices across Collierville
Doctors Multiple
Description Call our Collierville referral service Emergency Dentists USA phone number and get connected to an emergency dentist in Collierville , TN in seconds! We provide a service that will get you to the dentist that fastest and easiest way possible, you can call us 24 hours a day, 7 days a week and it's 100% free!
---
Sneed Dental Arts
Dentist: Dr. Kathryn A. Sneed
Address: 1122 Poplar View Lane N. Collierville TN 38017-9323
Website: sneeddental.arts.com
Phone Number: (901) 853-2575
Description:
Sneed Dental Arts in Collierville is headed by Dr. Kathryn Sneed, a wife and a mother who is successful in the dental practice field. She solely founded this dental care platform and has managed to make it successful through passion and hard work .Also with the great team of dental professionals she has which provides gentle care in a warm and welcoming way. Dr. Kathryn is competent and on top of her field she has completed all required training in dental care. At Sneed Dental Arts, all sorts dental care is covered from General and preventive dentistry to restorative and much more.
Office hours:
Monday 7 am to 7 pm
Tuesday 7 am to 7 pm
Wednesday 7 am to 7 pm
Thursday 7 am to 7 pm
Friday 7 am to 7 pm
Saturday 8 am to 12 pm
Sunday – Closed
---
Joshua Holcomb D.D.S
Dentist: Dr. Joshua Holcomb
Address: 435 New Byhalia Rd, Collierville, TN 38017
Website: holcomdds.com
Phone Number: (901) 612-2477
Description:
Dr. Holcomb is dental professional with high standard training in every dental care aspect and well experienced in the field. He is passionate and really good at what he does. In his hand you get to receive the best experience in each of your dental need. Joshua Holcomb D.D.S offers Emergency Dentistry services, Cosmetic dentistry, Restorative dentistry and many more. All your dental care needs are served less than one roof.
Office hours:
Monday – Closed
Tuesday 7:30 am to 5 pm
Wednesday 7:30 am to 5 pm
Thursday 7:30 am to 5 pm
Friday 7:30 am to 5 pm
Saturday – Closed
Sunday – Closed
---
American Family Dentistry
Address: 2130 W Poplar Ave, Suite 106, Collierville, and TN 38017
Website: www.americanfamilydentistry.com
Phone Number: (901)-861-7007
Description:
> American Family Dentistry is an approved dental care clinic. It has qualified dentists who are ready to cater for each and every dental need you have. They offer the best services which are affordable and are done efficiently this includes preventative dentistry, Restorative dentistry, senior dentistry and much more. All these services are tailored to suit everyone's need. In American Family Dentistry you are in good hands. Payment is also made in insurance.
Office hours:
Monday 8 am to 5 pm
Tuesday 8 am to 7 pm
Wednesday 8 am to 5 pm
Thursday 7 am to 5 pm
Friday 8 am to 2 pm
Saturday – Closed
Sunday – Closed
---
Be Ready for Your Emergency Dental Collierville
To be prepared for a visit to an emergency dental clinic in Collierville, TN, one should have the knowledge of the contacts of the clinic to inform the dentist in advance of your arrival and if they would accept your insurance papers. It is also important to have knowledge of the payment procedure of the clinic. Bringing insurance papers comes in handy. Having extra cash also might save you. In emergency tooth extraction have a driver to drive you back home for safety purposes. Mostly sedation in emergency tooth extraction might interfere with you thinking and also judgment. For any emergency dental care in Collierville, TN, contacting the dental clinic immediately is enough response is fast, and they come to your aid.
Choosing the Right Walk in Urgent Care Dentist in Collierville
Well, the emergency does not give a knock to be allowed to cause the disturbance. But for emergency dental care, you have a partner in Collierville, TN, to come to your rescue. The rescue is not only day time or night time only it 24hour emergency care mission. The Emergency Dental care team is competent so as not to jeopardize your health in the process of treatment. If you are not so sure about the Dentist you have the option to look them up in the local dental society Collierville TN, All this is for your assurance purpose. Their level of education also validates which dental care is better. For clarity, all the named dental clinics have fully and well-trained staff in their 24 emergency care or Urgent dental care. Walk-in, a dentist, comes ready with all their right requirements to cater for you. For more assurance, reading reviews on the clinic's website would help.
Medically Fact-Checked & Written by Our Dental Editorial Team
You can read more about our editorial guidelines by clicking this link and learn more about the Emergency Dentists USA editorial team here.