Helping Thousands of People Each Year Find Dental Services
Emergency dental surgery, cavities, general dental care.
Find immediate help, no insurance required.
Get relief from chipped, cracked or lost teeth, abscesses or toothaches.
Emergency Dentist Compton, CA
Emergencies never inform us before arriving. You wake up late at night with unbearable toothache. Most of the clinics are closed and you have an important appointment in the morning. To deal with such scenarios, you need emergency dentist In Compton CA. The emergency dentist is the most reliable solution to dental emergencies at odd hours. Many such emergency dental clinics are located around Compton CA.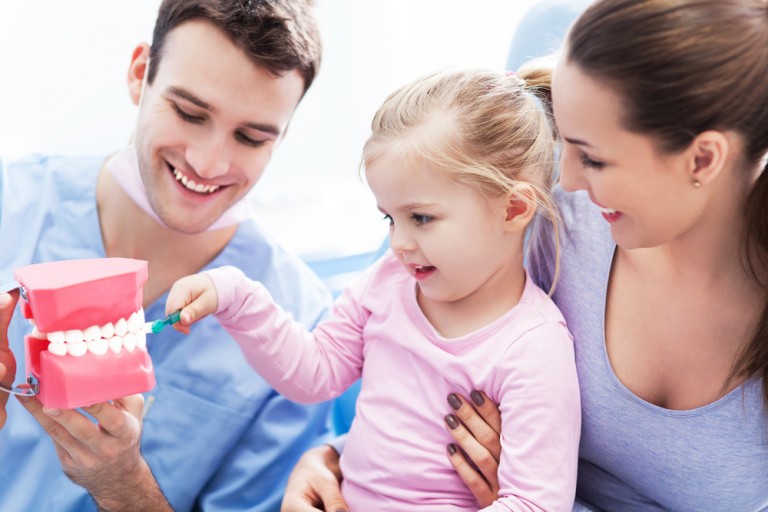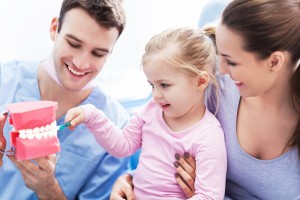 The oral cavity of any man can have many problems and for those suffering from tooth problems and tooth ache; it might be really difficult to get relief. A Dentist can help people in such a situation. However, when this problem is seen among children, then a special pediatric dentist's help may be sought who can take care of the problem in an expert way.
We Help You Find A 24 Hour Dentist In Compton
Emergencies have to be met with clinics with 24 hour dentist service. You will be treated as soon as you are brought in and can be assured of a speedy recovery. You should bring along someone when visiting 24 hour dentist Compton to help you with paperwork. Read our emergency dental clinic reviews to pick the suitable one when you are in pain and need medical attention. Call the clinics immediately when you find yourself in any sort of dental emergency.
---
Emergency Dentists USA Compton Referral Service
Phone Number: 1 (855) 401-2701
Address: Our Referral Service to Various Dental Offices across Compton
Doctors Multiple
Description Call our Compton referral service Emergency Dentists USA phone number and get connected to an emergency dentist in Compton, CA in seconds! We provide a service that will get you to the dentist that fastest and easiest way possible, you can call us 24 hours a day, 7 days a week and its 100% free!
---
Western Dental and Orthodontics
Dentist: Louis J. Amendola
Address: 1821 N. Long Beach Blvd., Compton, CA 90221
Website: www.westerndental.com/en-US/dentists/california/compton/1821-n-long-beach-blvd
Phone Number: (310) 735-0607
Description:
This professional emergency dental care center remains open on weekends and late hours just to meet your needs. You can call for a same day or next day appointments and emergencies get priority. New patients can call and schedule their appointments mentioning it is an emergency case.
The clinic offers medical procedures and services to take care of broken teeth, misplaced dental crown, toothache, cracked or chipped tooth, etc. The clinic is one of the oldest and provides affordable and assured emergency tooth extraction and other emergency treatments. The emergency dental clinic Compton CA also has convenient payment plans and private insurance to make dental care accessible to anyone. The expert team handles both clinical and operational procedures.
Office hours:
Monday 9 am to 7 pm
Tuesday 9 am to 7 pm
Wednesday 9 am to 7 pm
Thursday 9 am to 7 pm
Friday 9 am to 7 pm
Saturday 8 am to 4:30 pm
Sunday – Closed
---
Compton Family Dental Office
Dentist: Shailesh Parikh, DDS
Address: 2001 E Compton Blvd Compton, CA 90221
Website: www.comptonfamilydentaloffice.com
Phone Number: (310) 639-7970
Description:
The clinic situated in Compton CA provides dental emergency care and other services like cosmetic dentistry, teeth straightening, etc. You can rely on the skills and experience of the doctors and they have long history of treating various urgent dental care scenarios like toothache, knocked down teeth, teeth intrusion, crown fracture, tooth displacement, injured lip, mouth or tongue, and fractured jaw.
The emergency dental clinic also offers caring treatment to children in their dental emergencies. The team of doctors has helped numerous patients with high safety and success rate. The clinic is also equipped with latest medical tools and gadgets for better results.
Office hours:
Monday 9 am to 6 pm
Tuesday 9 am to 6 pm
Wednesday 9 am to 6 pm
Thursday 9 am to 6 pm
Friday 9 am to 6 pm
Saturday – Closed
Sunday – Closed
---
Linda Onyeador, D.D.S., Inc Family Dentistry
Dentist: Linda Onyeador, D.D.S
Address: 555 W Compton Blvd Ste 103, Compton, CA 90220
Website: www.healthgrades.com/dentist/dr-linda-onyeador-3dp7d
Phone Number: (310) 762-9292
Description:
Dr. Onyeador has been practicing in the area of Compton CA for some time now and treating children and adults. She offers her services in family dentistry and also other procedures including urgent dental care. The clinic stays open till extended hours during the week to accommodate any accidents or emergencies. You can call up the clinic and schedule an appointment for yourself. Many insurance carriers are accepted and you can get affordable rates for the procedures.
Office hours:
Monday 9 am to 5:30 pm
Tuesday 9 am to 5:30 pm
Wednesday 9 am to 5:30 pm
Thursday 9 am to 5:30 pm
Friday 9 am to 5:30 pm
Saturday – Closed
Sunday – Closed
---
Be Ready For Your Emergency Dental Compton Visit
Emergency dental care Compton services are open to visit in case of assistance. But there are a few things to be taken care of before you make the visit emergency dental Compton clinics. Be sure to make a call first and see if they are taking in patients. Also enquire about the eligible insurance carriers they accept. Keep the money ready and bring along your debit or credit card for convenience.
Sometime if the procedure is serious like emergency tooth extraction Compton, you will need somebody to drive you home. It is also a good idea to ask a friend or family member to accompany you if your injury is grave.
Choosing The Right Walk In Urgent Care Dentist in Compton
Walk in dentist Compton can be of various skills and expertise. Be sure to read their reviews and determine their background and practice by browsing the dental society website of Compton, CA. You will find honest and trustworthy reviews left by patients for urgent care dentist Compton which will help you select the best walk in dentist in Compton.
Special attention is given to babies from birth till they are 3 years of age as this forms the very basis of teeth formation and structure. If correct care is taken at this time, it can prevent a lot of diseases and decay from happening later on. Also, parents should attend special lectures on oral care where they are advised and informed about non-nutritive sucking habits like those of pacifiers, what to do if dental trauma takes place, how to prevent caries, importance of deciduous teeth and how the baby clinic works.
Medically Fact-Checked & Written by Our Dental Editorial Team
You can read more about our editorial guidelines by clicking this link and learn more about the Emergency Dentists USA editorial team here.