Helping Thousands of People Each Year Find Dental Services
Emergency dental surgery, cavities, general dental care.
Find immediate help, no insurance required.
Get relief from chipped, cracked or lost teeth, abscesses or toothaches.
Cosmetic Dentist Huntsville Alabama
Best Cosmetic Dentist Huntsville AL
A beautiful smile is important to most people. To achieve this smile, it is crucial you find the best cosmetic dentist Huntsville AL. With so many to choose from, you need to find someone who you can trust to give you the smile that shows people your beauty.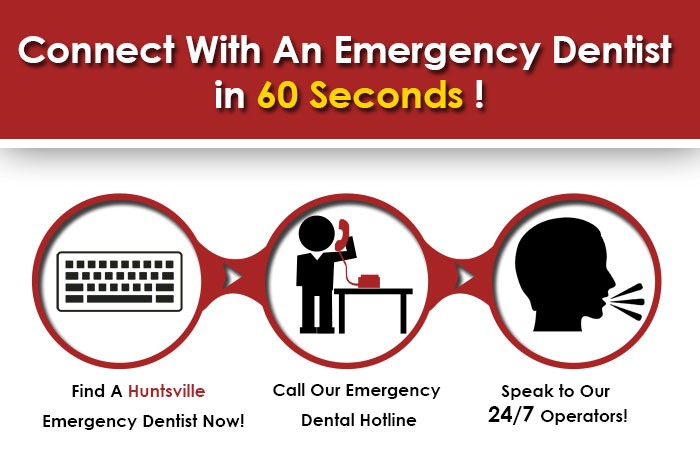 Cosmetic dentists Huntsville AL offer many of the services you need to improve the look of your teeth. Some of the services are porcelain veneers, porcelain crowns, dental bonding, teeth whitening, and tooth-colored fillings. Most dentists offer a consultation to identify oral problems. They will then provide a quote for how much it will cost to correct the issues. Some of them have financing options available in case insurance does not cover the procedures.
The best way to find out what a cosmetic dentist Huntsville AL can do for your smile is to contact a few and ask them how they can help you. These are some of the best cosmetic dentists in Huntsville AL.
Smiles by Design, PC
Smiles by Design, PC is a cosmetic dentist in Huntsville AL on Whitesburg Dr. at Suite 202. Dr. Wright strives to give all her patients a smile they can be proud of and a mouth that functions as it should to maintain good health. She offers Invisalign, Lumineers, crowns and bridges, dental cleanings and examinations, dental implants, restoration, teeth whitening, veneers and laminates, sealants, TMJ treatment, pediatric dentistry, and much more. To schedule an appointment, call Smiles by Design, PC at 256-533-1611.
Cosmetic Dental Center of Huntsville
Dr. Doug Booth has over 25 years of experience helping patients achieve the health and beauty they deserve. He offers a full service dental office with teeth whitening, dental implants, Invisalign, veneers, cleanings, checkups, cosmetic bonding, crowns and bridges, and much more. To schedule a consultation with Dr. Booth or one of the cosmetic dentists on his team, call 256-533-4770.
Center for Cosmetic & Implant Dentistry
Dr. John E Hoar, D.M.D., P.C. and his staff are highly trained professionals in the cosmetic dentistry industry with over 60 years combined experience. The team takes a sensitive approach to patients who feel their smile isn't showing off their beauty in the way it should. The services offered at this cosmetic dentistry office in Huntsville AL include: dental implants, restorative dentistry, oral sedation, endodontics, 3D CAT Scans, Facelift dentures, periodontics, and oral appliances for sleep apnea and snoring. The office is located on 822 Franklin Street SE and they can be reached at 256-539-1471.
How to Prepare for a Cosmetic Dentist Appointment
You've probably been thinking about having a cosmetic dentist procedure for quite some time. You most likely have already looked at your smile many times and identified what you don't like about it. However, as you are getting ready for your cosmetic dentist in Huntsville AL, look in the mirror again. This time have your smartphone, a pad, and pen by you. Snap a photo of yourself while smiling and look at it. Start to list what you don't like about your smile and what you would like to see. While in front of the mirror, open your mouth and look at the front and back of your teeth to identify any oral problems that could be corrected, which would further enhance the appearance of your teeth and smile.
Do some research online on some of the problems or changes you want to make because there are many articles online that discuss the results people have had with cosmetic dentistry. While you shouldn't automatically think you'll have the same results, it can give you some expectations that will make you feel better about taking the next step in having work done to your teeth.
Once you have done your research and have a list of what you'd like to change, schedule an appointment with a cosmetic dentist in Huntsville AL. Bring your list to the appointment because the dentist will ask you what he or she can do for you. Being prepared with your list and questions will help you get all of the answers you need to make a wise decision concerning cosmetic dentistry procedures.
What to Expect at the Appointment
Keep an open mind when you meet with the cosmetic dentist. Remember that he or she is a professional and has worked on thousands of people who have similar concerns as you do. The cosmetic dentist may not agree with what you would like to do with your smile because it may not be possible to achieve the look you want without extensive surgery. Take into account what the cosmetic dentist in Huntville AL recommends and make a decision based on what you want for yourself. You are the one that will need to feel happy with the results, which is why this is a decision that should not be taken lightly.
The first appointment will take about 15 to 20 minutes. While the dentist will look at your teeth, most of the time will be spent talking about the various procedures needed to give you the look you're seeking. By the time the appointment is done, you should have all of your questions answered and walk away from it ready to make some great changes to your appearance.
Additional Cosmetic Dental Considerations
Don't feel you need to use the first cosmetic dentist you find. With the options above, you can consult with three different cosmetic dentists Huntsville AL. Out of those three, you will likely find one that makes you feel confident about the steps you're taking to achieve the smile that you will love.
While many insurance companies will not cover cosmetic procedures, it's still a good idea to call yours to be sure you can't have it covered. Since cosmetic procedures can be expensive, help from an insurance company can help you greatly with the financial aspect of getting the smile you want. If insurance won't cover it, seek financial options from the cosmetic dentist or consider a personal loan. There's no reason money should stand in the way of you getting a smile that will make you feel good about yourself.