Helping Thousands of People Each Year Find Dental Services
Emergency dental surgery, cavities, general dental care.
Find immediate help, no insurance required.
Get relief from chipped, cracked or lost teeth, abscesses or toothaches.
Emergency Dentist Culver City, CA
Do you have an emergency dentist in Culver City CA? Well, having a family dentist will help you and your family's dental health in check. In this is a review of the three top emergency dentists Culver City, CA, we will help you to find an excellent dental service clinic. You will learn about their contacts, location, and working hours, and payment options. You will also learn how to prepare for a dentist visit and how to check if a dentist is a good urgent dental care dentist.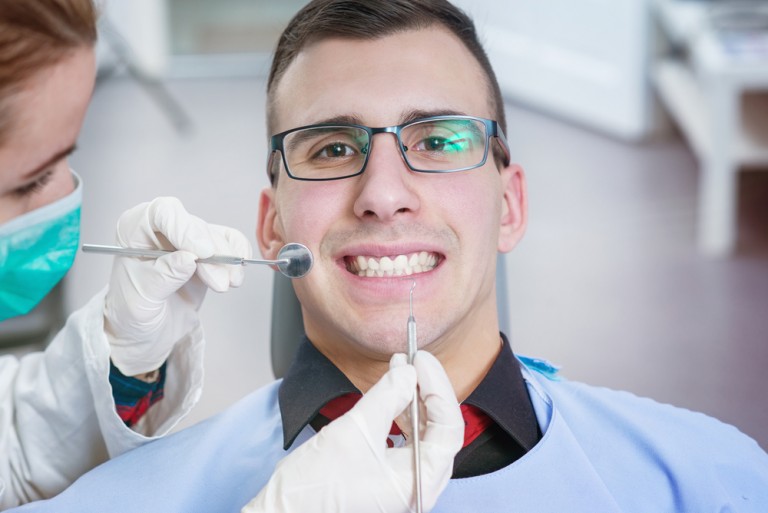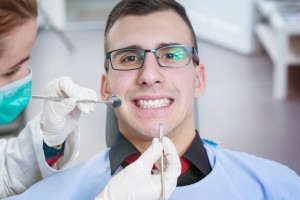 We Help You Find A 24 Hour Dentist In Culver City
Imagine waking up in the middle of the night with a toothache, would it be great to have a dentist ready to help you? That is what you will get by choosing a 24-hour dentist in Culver City. You will be able to walk into their dentistry or call them before you arrive and you will get help. Some of the dental clinics listed below offer 24-hour dentist services in Culver City and some work even on Holidays if you make an appointment.
---
Emergency Dentists USA Culver City Referral Service
Phone Number: Click to Call:
Address: Our Referral Service to Various Dental Offices across Culver City
Doctors Multiple
Description Call our Culver City referral service Emergency Dentists USA phone number and get connected to an emergency dentist in Culver City, CA in seconds! We provide a service that will get you to the dentist that fastest and easiest way possible, you can call us 24 hours a day, 7 days a week and it's 100% free!
---
United Dental Care
Dentist: Dr. Eftekhari
Address: 3909 Sepulveda Blvd, Culver City, CA 90230
Website: culvercitydentist.com
Phone Number: (310) 390-6000
Description:
United Dental Care is the right place for Culver City dental emergency, Dr. Eftekhari offers general dentistry services like tooth extraction, root canal therapy and periodontal therapy; as well as pediatric dentistry services and cosmetic dentistry services. Our offices are conveniently located in Culver City and Upland. We understand that a visit to the dentists may be a frightful experience for you or your child. That is why we have skilled dental experts who are not only knowledgeable and experienced dentists, but rather fun, friendly, and compassionate. When it's time for your child's next checkup, your child will not dread visiting us, rather we anticipate to see them thrilled to come back.
Office hours:
Monday 8 am to 7 pm
Tuesday 8 am to 8 pm
Wednesday 8 am to 6 pm
Thursday 8 am to 6 pm
Friday 8 am to 5 pm
Saturday 8 am to 5 pm
Sunday – Closed
---
Dexter Dental Specialty Group
Dentist: Dr. Albert Aloian, Dr. Sahar Moeini, Dr. Steven Spivak, Dr. Mindo Lee, Dr. Steve Lawrence Wolf, Dr. Fabrizio Dall'Olmo
Address: 7300 Dexter Ann Arbor Rd, Dexter, MI 48130
Website: www.dentexdentalca.com/
Phone Number: (734) 426-8360
Description:
This emergency dental clinic in Culver City, CA offer services from general dentistry, endodontists and periodontists to provide the care, expertise and treatment that will lead to a lifetime of lasting smiles and healthy teeth. Our unique team of experienced doctors offer complete answers to all of your dental needs. Whether your goal is preventative care or cosmetic restoration, our practice can provide the remedy you need.
Office hours:
Monday 8 am to 5 pm
Tuesday 8 am to 5 pm
Wednesday 8 am to 5 pm
Thursday 10 am to 7 pm
Friday 8 am to 12 pm
Saturday – Closed
Sunday – Closed
---
Link Dental Center
Dentist: Jianghua Wang, DDS
Address: 10826 Venice Blvd, Culver City, CA 90232
Website: linkdentalcenter.com
Phone Number: (424) 204-8900
Description:
They have a friendly team of dentists and dental staff that receives you with a warm smile. Their dental services include orthodontics, dental bonding, dental implants, root canal treatment and teeth whitening. They accept most forms of payment such as cash, credit cards, debit cards, and all insurance plans. You, however, need to call them and make an appointment. That allows them to plan for your visit and give you all the time you need for consultations.
Office hours:
Monday – Closed
Tuesday 9 am to 6 pm
Wednesday 10:30 am to 6 pm
Thursday 9 am to 6 pm
Friday 10:30 am to 6 pm
Saturday 9 am to 6 pm
Sunday 2 pm to 6 pm (every other sunday)
---
Be Ready For Your Emergency Dental Culver City Visit
You need to prepare for an emergency visit to the walk in dentist in Culver City. For example need to carry you insurance papers along with your ID. You also need to call before to find out if they accept your insurance. You also need to call the urgent care dentist in Culver City and let them know you are on your way. That helps the dental clinic to prepare for an emergency. If you are going to have an emergency tooth extraction in Culver City, then you need someone to drive you to the dentist if you are feeling pain. You also need someone to drive you home if you are sedated during the dental to undergo a dental procedure. Most important, you need to have at least two emergency dentist clinics so that in case one emergency dental care clinic is closed, you can get help from the other dental clinic.
Choosing The Right Walk In Urgent Care Dentist in Culver City
To choose the best urgent care dentist in Culver City, you need to do some background checks. That will help you to establish if they are credible or not. To do that you need to start with Culver City's dental society website. If they are listed, it means they are a qualified dentist. You should also check the whether their ID matches with the names in their credentials and certificates before you choose them as your walk in dentist in Culver City. Finally, check to see the dentist's name or the name of their dental clinic on consumer review sites. If you do not find any reviews that are a concern to you, then they are the right choice. Having chosen a qualified and reliable emergency dental clinic for your dental emergency, you should enjoy the best dental services in Culver City, CA.