Helping Thousands of People Each Year Find Dental Services
Emergency dental surgery, cavities, general dental care.
Find immediate help, no insurance required.
Get relief from chipped, cracked or lost teeth, abscesses or toothaches.
Dentist Near Me That Accepts MetLife
When you're new to town, it may be overwhelming to find a new dentist that will meet your dental needs, especially if you're looking for one that accepts a certain insurance plan. Calling listings in the phonebook and asking each office can be extremely tiring and will take a lot of time. The last thing that you need is to waste unnecessary time when you're experiencing any kind of dental pain.
Emergencydentistsusa.com makes it easy for you to find a nearby dentist that accepts MetLife. When you go to our site, you'll need to type in the city and state that you're in and with the click of a button, you'll be given a list of dentists that are available in your area. You'll be able to see the types of insurance plans that they accept, their contact information, and services that they offer all in a neat list that is at your fingertips.
If you're unable to get online, you can call our toll free 24/7 dentist finder hotline. One of our friendly agents will be glad to assist you with finding a local dentist that accepts MetLife. Once you've chosen the dentist that you would like to see, the operator can even schedule your first appointment for you and give you directions to that office. We go above and beyond to make finding a new local dentist simple and fast.
Preparing for Your First Appointment
Any time you're headed to your first appointment at a new dentist, you should allow yourself about 15 minutes of extra time. Once you arrive at the office, there will likely be several forms that you'll need to sign as well as a new patient information packet that you will need to fill out. Giving yourself that extra bit of time will mean that you can fill out the information at your own pace without feeling rushed or worried that you're late for your appointment.
When you're visiting an office for the first time, there are a few pieces of information that you'll need to bring with you. Make sure that you have a valid ID, a copy of your MetLife insurance card, a list of anything that you may be allergic to, a list of any prescriptions that you are currently taking, and any copay that may be due at time of service. Having this information ready will save you time and get you through your first dental appointment with ease.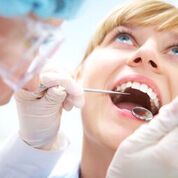 FAQ
Will I be able to see the types of insurances that each dentist accepts?
Yes. When you let emergencydentistsusa.com assist you with your search, whether on the website or via the toll free dentist finder, we can easily let you know which insurances the dentists in your area accept. In addition to that information, we can also give you the office hours and location, a list of dental services that they offer, and a list of any discounts that they may offer to new patients or patients that don't have dental insurance.
How can I be sure that the office accepts MetLife?
In order to be sure that the office you have chosen accepts MetLife Dental Insurance, you should simply give them a call. We have the hours that they are open listed on the site, and by giving the office a quick call, you can be absolutely certain that they will be able to assist you with your needs. When you access us online at emergencydentistsusa.com, you will also have a direct link to local dentist office's websites, which will also list the insurances that the office accepts.
If the dentist office nearby doesn't accept MetLife, will they be able to help me anyway?
Yes. Just because a local dentist office doesn't accept MetLife dental insurance doesn't mean that they won't still be able to assist you with your dental needs. If the office nearest you doesn't accept your insurance, you may opt to be seen without insurance. You'll find that many dentists will offer discounts to patients that don't have the insurance that they accept, so you should still be able to remedy your tooth issue without breaking the bank.
What if I have MetLife insurance, but don't have my insurance card?
Whenever you're visiting a dentist for the first time, it's important that you have copies of all of your vital information. You should bring things with you like a valid ID, a copy of your MetLife insurance card, a list of any medications that you're currently taking, and any copay that may be due at the time of service. If you can't find your MetLife insurance card, ask the receptionist for assistance. As long as you've arrived to your appointment early, they will likely have no problem with looking up your MetLife information online and printing out a verification prior to your dental appointment.
Preparing Ahead of Time for Your Local MetLife Dentist
Whenever you are going to a new dentist for the first time, you should always be cautious and check their certifications and achievements before your appointment. If you'd like to view this information online to ensure your new local MetLife dentist is properly licensed, you can check your state's Dental Association website. If you'd prefer to verify your new dentist's certifications when you arrive at your first appointment, you can simply ask the receptionist. Most dental offices will have this information framed and displayed throughout the various rooms and the receptionist will have no problem showing you prior to your appointment.