Helping Thousands of People Each Year Find Dental Services
Emergency dental surgery, cavities, general dental care.
Find immediate help, no insurance required.
Get relief from chipped, cracked or lost teeth, abscesses or toothaches.
Emergency Dentist Irvington, NJ – Find a 24 Hour Dentist
Whether you've just moved to the growing town of Irvington, NJ or you're visiting, it's never a good time to have a toothache. While in the town with a big city feel and small town charm, you have many choices of where to have your dental pain treated. We're here to help you find a dentist quick and get you on your way to feeling better fast.
Emergencydentistsusa.com not only provides an online directory for you to quickly search through, we also have a toll free number where a friendly operator is standing by to help you with any of your questions. You can browse the directory by your location and view what options each dentist office has for treatments.
When you call our toll free number, we'll gladly help you set up your first appointment and even provide you with the directions to get there. As with any first appointment, make sure to arrive about 15 minutes early to fill out paperwork. Be sure to bring a valid ID, insurance card, a list of all medications that you currently take, and a list of anything you may be allergic to. If you have dental anxiety, call the office directly ahead of time so they can make sure you are comfortable during your visit.
Emergency Dental Office Irvington, NJ
The types of dental facilities in Irvington, NJ vary because there are approximately 60,000 residents in the medium-sized township. Whether you're needing a root canal, routine cleaning, or a cosmetic procedure, you're sure to find a dentist that can fit your schedule as well as your budget.
Walk-in dental clinics – walk-in dental clinics offer dental visits without the hassle of making an appointment or waiting days or weeks to see the dentist. 

Emergency 24-Hour Dental Clinics – this type of dental clinic has a dentist available 24-hours per day and seven days per week. 

After Hour Dentists – an after hour dental clinic offers services outside of the standard 9 a.m. to 5 p.m. office hours. After hour dental clinics often include weekend or evening appointments.
For All Children and Adult Dentistry
Phone Number: 781-337-3300
Address: 301 Kearny Ave, Kearny NJ
Website: Dentistkearnynj.com
Doctors: Forouzan Ghaffari DMD, Mehgol Rana DMD, Suja Thomas DDS, Marissa E. Halum DMD, Kenneth A Sandler, Bruce I Hirshorn DMD, David M Book
Description: 
The office For All Children and Adult Dentistry can handle all of your dental needs. From pediatric dentistry to oral surgeon and orthodontics, this friendly team has you covered. They speak three different languages, including English, Spanish, and Portuguese, making it easy for everyone to receive quality dental care.
Mon 7:00 AM – 9:00 PM
Tue 7:00 AM – 9:00 PM
Wed 7:00 AM – 9:00 PM
Thu 7:00 AM – 9:00 PM
Fri 10:00 AM – 6:00 PM
Sat 9:00 AM – 3:00 PM
Gaines Condra DDS-Dental Health Association
Phone Number:(908) 387-6120
Address:1146 Stuyvesant Ave, Irvington, NJ 07111
Website:Njdha.com
Doctors: Condra Gaines, DDS
Description: Dental Health Associates actually has a large network of offices. As a patient, this means that you are sure to get the dental service that you need; even if it means you have to take a short drive to one of their other offices. The Irvington office offers general dentistry, cleanings, and cosmetic dentistry.
Mon 8:30 AM – 5:00 PM
Tue 8:30 AM – 5:00 PM
Wed 8:30 AM – 5:00 PM
Thu 8:30 AM – 5:00 PM
Fri 8:30 AM – 5:00 PM
Sat 8:00 AM – 2:00 PM
ChildSmilesFamilySmiles – the Multi-Specialty Family Dentist
Phone Number: (973) 578-8788
Address: 66 Somme St, Newark, NJ 07105
Website: childsmiles.com
Doctors: Multiple
Description: The ChildSmilesFamilySmiles is a dentist office to accommodate the entire family and offer three convenient locations. From pediatric dentistry, general dentistry, and orthodontics, their offices have your family covered. They even offer pricing specials to help families keep a bright smile when they may not have insurance.
Mon 9:00 AM – 6:00 PM
Tue 9:00 AM – 6:00 PM
Wed 9:00 AM – 6:00 PM
Thu 9:00 AM – 6:00 PM
Fri 9:00 AM – 5:00 PM
Sat 8:30 AM – 3:30 PM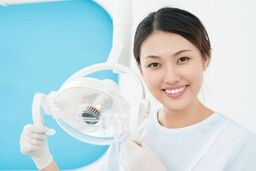 24 Hour Emergency Dentist Irvington
When you are feeling throbbing or sharp pain in your gums or teeth, it is a clear indication that something is wrong. If you haven't injured your mouth, then it is likely that you have had an infection that has been building up for quite some time and it is just now getting to the point of painful. It is important that you go to a local dentist immediately so they can treat the issue before it affects other teeth around it.
If you have been in any type of sports accident or had a fall, you will need to go to the emergency room before you can go to an emergency dentist. They will need to evaluate you there first to ensure that you don't have any other injuries. Once you are checked out there, they will then direct you to an emergency dentist.
With any new dentist, you need to check their credentials and ensure that they are up to date. This can be done by checking the New Jersey Dental Association website. Most dental offices also proudly display their certifications in the office.
Medically Fact-Checked & Written by Our Dental Editorial Team
You can read more about our editorial guidelines by clicking this link and learn more about the Emergency Dentists USA editorial team here.