Helping Thousands of People Each Year Find Dental Services
Emergency dental surgery, cavities, general dental care.
Find immediate help, no insurance required.
Get relief from chipped, cracked or lost teeth, abscesses or toothaches.
Emergency Dentist Oakley, CA – Find a 24 Hour Dentist
Oakley, California offers many gorgeous attractions to visit. Whether you are visiting the Antioch Dunes National Wildlife Refuge or the Big Break Regional Shoreline, finding a dentist in an area you aren't familiar with is the last thing you want to deal with. Fortunately, there are plenty of Oakley dental specialists available to you.
We at emergencydentistsusa.com have worked together to compile a list of dentists and dental specialists in the local Oakley, CA, area to make your search easier. All that is left for you to do is look through the list and choose the dentist that best meets your needs. You can then give them a call and schedule an appointment. If you are too busy or you have an issue viewing the list, you can call our toll-free dentist finder hotline.
Our hotline operators are trained to help you identify the dentist or specialist that will best meet your needs. We go through all of the nearby options and let you know which dentist is close to you and what hours they have available. From there you just have to tell us which dentist you would like to visit and we can schedule your appointment for you. Arrive 15 minutes early to your appointment to fill out any new patient paperwork that might be required. Have on hand your photo ID, insurance information, and any payment that might be necessary.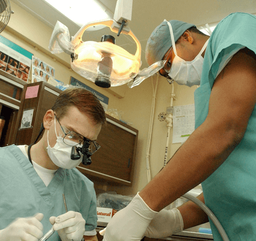 Emergency Dental Office Oakley, CA
If you are visiting Oakley, CA, you might not be familiar with what options are available to best serve you. Oakley has many dentists and dental specialists from general dentists to oral surgeons available. Before scheduling with a specialist, consult with your general dentist to find out if a specialist is necessary. If one is, you will be referred.
Walk-in dental clinics – walk-in dental clinics offer dental visits without the hassle of making an appointment or waiting days or weeks to see the dentist.
Emergency 24-Hour Dental Clinics – this type of dental clinic has a dentist available 24-hours per day and seven days per week.
After Hour Dentists – an after hour dental clinic offers services outside of the standard 9 a.m. to 5 p.m. office hours. After hour dental clinics often include weekend or evening appointments.
Autumn Lake Dental
Phone Number: 925-575-9504
Address: 2199 Main Street | Oakley, CA 94561
Website: http://oakleyfamilydentistry.com/
Doctors: Dr. Trieu Ton, Dr. Joey Nguyen, Dr. Tiffany Vu
Description: Welcome to Autumn Lake Dental in Oakley. We are working to change the way you think about your dental care. Our staff is striving to provide you with personalized dental treatments that focus on you. We want you to feel confident from the moment you walk in our doors. We offer a wide array of dental treatments from routine cleanings to comprehensive care. We have extended ours and our flexible payment options and savings plans make us affordable.
Mon 9:00 AM – 7:00 PM
Tue 9:00 AM – 7:00 PM
Wed 9:00 AM – 7:00 PM
Thu 9:00 AM – 7:00 PM
Fri 9:00 AM – 7:00 PM
Sat 9:00 AM – 7:00 PM
Diablo Vista Dental Care
Phone Number: (925) 350-6088
Address: 3631 Main Street Oakley, CA 94561
Website: www.dvdental.com
Doctors: Dr. Omid A. Fard, Dr. Ellie S. Dary
Description: Welcome to Diablo Vista Dental Care. We are your premier dentist in Oakley, CA for everything from orthodontic treatment to dentures. Our dentist provide a full scope of general and cosmetic dentistry procedures to help you have a healthy, beautiful smile. Our office wants to provide high standard of care while remaining affordable. We look forward to helping you with your smile.
Mon 9:00 AM – 6:00 PM
Tue 10:00 AM – 7:00 PM
Wed 8:00 AM – 5:00 PM
Thu 10:00 AM – 7:00 PM
Fri 8:00 AM – 5:00 PM
Sat 8:00 AM – 5:00 PM
Delta Family Dentistry of Oakley
Phone Number: (925) 625-2616
Address: 2817 Main St. Oakley, CA 94561
Website: http://deltafamilydentistry.com/
Doctors: Dr. Ramona Yousefipour
Description: Welcome to Delta Family Dentistry of Oakley. Our friendly, knowledgeable staff are ready to serve all of your dental needs in a warm, comfortable setting. We offer modern, state-of-the-art dental services from routine check-ups to complete smile makeovers. Our primary concern is your comfort. Our office accepts many insurance carriers and offer a variety of payment options. We look forward to serving you.
Mon Closed
Tue 8:00 AM – 2:00 PM
Wed 7:00 AM – 2:00 PM
Thu 10:00 AM – 5:00 PM
Fri 8:00 AM – 4:00 PM
Sat Closed
24 Hour Emergency Dentist Oakley
Tooth pain that lasts longer than an hour requires prompt treatment. If left untreated, tooth pain can lead to further complications costing you more money. If your pain is a result of an accident you need to first visit the local ER to rule out any other injuries.
Before visiting any new dentist in Oakley, take the time to check that their licenses and credentials are all up-to-date. You can do this by visiting the California Dental Association website and searching the dentist of your choosings name.