Helping Thousands of People Each Year Find Dental Services
Emergency dental surgery, cavities, general dental care.
Find immediate help, no insurance required.
Get relief from chipped, cracked or lost teeth, abscesses or toothaches.
Emergency Dentist Utah County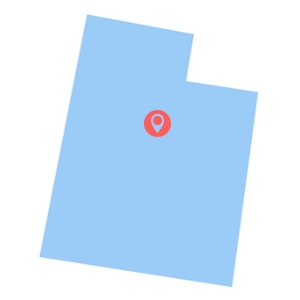 If you're currently suffering from a painful dental emergency and are in desperate need of a Utah County emergency dentist, we have the help you're looking for. We help patients gain access to the best dental care in the area as soon as they require an emergency dentist for whatever reason.
Our toll-free helpline, which is 1 (888) 420-6826, is open 24 hours a day, 7 days a week. We have made it our goal to ensure that any patient can be seen by an emergency dentist in their immediate or surrounding area within as little as 24 hours time, so call us straight away if you are experiencing any sort of dental emergency.
Finding an Emergency Dentist in Utah County
"When you have a dental emergency in Utah County, everything else takes a back seat until you find a dentist. We provide the connection you need to the best resources for immediate care." – Greg Grillo DDS
---
The Dental Center
Number: 1 (801) 224-6165
Office: 1344 800 E Suite 220, Orem, UT 84079
Doctors: Dr. Ball, Dr. Broadbent, Dr. Peacock
Website: www.utahcountysmiles.com
Description: The Dental Center offers a very relaxing, comfortable environment with emergency services in both English and Spanish languages, as well as free consultations.
Hours of Operation:
Monday: 8am – 5pm
Tuesday – Wednesday – Thursday: 8am – 6pm
Friday: 7am – 2pm
---
Canyon Gate Dental of Orem
Phone: 1 (801) 764-9444
Office: 440 West 800 North, Orem, UT 84057
Doctors: Dr. Glenn Payne, Dr. Nick Young
Website: www.canyongatedental.com
Description: Canyon Gate Dental provides regular and emergency dental services to those who require them in a quiet, comforting dentistry office located in Utah Valley.
Hours of Operation:
Monday: 9am – 5pm
Tuesday: 8am – 6pm
Wednesday: 8am – 7pm
---
Ninth East Dental
Phone: 1 (801) 854-9140
Office: 1234 900 E Suite 100, Provo, UT 84604
Doctors: Dr. Adrian Huang, Dr. Preston Huang
Website: www.nintheastdental.com
Description: Ninth East Dental offers regular and emergency dental services, as well as solutions for patients who do not have insurance but require said services.
Hours of Operation:
Monday – Friday: 8am – 6pm
---
My Family Dentist
Phone: 1 (801) 785-8835
Office: 553 W State #202, Pleasant Grove, UT 84062
Doctors: Dr. Eddie Faddis
Website: www.drfaddis.com
Description: My Family Dentist offers regular dental services, urgent dental care, and a wide variety of special services and offers for all of their patients.
Hours of Operation:
Monday – Tuesday – Wednesday: 8am – 5pm
Thursday: 8am – 2pm
---
How to Prepare for Your Utah County Emergency Dental Care Appointment
Emergency dental care can be found at the majority of regular dental offices who offer the typical range of dental care, such as cosmetic dental care, for example.
Once we've called you back to give you the time, date, and location of your emergency dentist appointment, it's important you call ahead to check if your insurance or typical payment method will be accepted. If it's not accepted, it doesn't hurt to ask for a service quote and/or figure out another way to pay.
If your insurance is accepted, make sure you bring all the necessary information you will need to file and process a claim. The majority of dental clinics, including emergency clinics, will bill your dental insurance company for you while you receive your treatment.
If you were sent home with any form of documentation or paperwork at the end of your most recent dental visit with your regular dentist, even if it's just a copy of a detailed receipt, bring it with you. Anything you can find will give the emergency dentist and their team an idea of what you have had done recently, which will be a big help to them.
You need to make sure that you get to the emergency dentist's with a minimum of 15 minutes to spare. You will need the extra time to fill out paperwork for your patient profile and ask any questions you may have.
The emergency dentist and their staff will need to know about any known allergies you may have as well as any medications you are currently taking on a regular basis. Making a list of your known allergies and medications is a great idea. You can also bring in all of your medications to show them, too.
Finally, don't feel embarrassed if you have a fear of the dentist or general anxiety over your appointment. The only way the emergency dentist and their staff can help you to feel as comfortable as they possibly can is to know that you are uncomfortable or scared.
Utah County Dental Association Information
Whatever dental emergency you may be facing, trust us when we say that you don't have to go through it alone – we are here for you any time. Whether you need to have a tooth refilled or have a painful oral infection treated as soon as possible, we help patients find 24 hour urgent dental care.
There is nothing wrong with verifying the credentials and overall reputation of a dentist before you see them for the first time. It's more than understandable to be especially nervous about emergency dentists. You can verify their credentials and get a better idea of who they are by checking out the Utah County Dental Association through the American Dental Association.