Helping Thousands of People Each Year Find Dental Services
Emergency dental surgery, cavities, general dental care.
Find immediate help, no insurance required.
Get relief from chipped, cracked or lost teeth, abscesses or toothaches.
Emergency Dentist Woburn, MA – Find a 24 Hour Dentist
There are many interesting things going on in Woburn for anyone. Whether your thing is amusement parks, trail hikes, or exploring the extensive trails at Middlesex Fells Reservations, a pain in the tooth is the last thing you want to think about. While you may not want to think about it, it is vital that you have it checked out. There are many available dentists in Woburn to help you during your time of need.
The staff at emergencydentistsusa.com has put a list together of local dentists and specialists. Ths list contains both general dentists and specialists such as pediatric dentists, oral surgeons, orthodontists, and more. If you need a dentist, look through the list, select the dentist that best fits your need, and give them a call. If you need additional help, call our toll-free dentist finder hotline.
A call to our hotline puts you in touch with one of trained team members. They are ready to listen to your needs and will assist you in finding the dentist or specialist you need. After you have selected the dentist, we can even set up your first appointment for you.
We suggest that you arrive to your scheduled appointment at least 15 minutes early to give you time to ask questions and fill out paperwork. Bring along your photo ID, insurance card, and any copayment amount you may need. It is also helpful to have a list of all your current medications and any allergies you might have.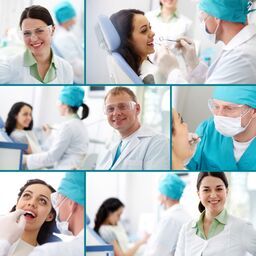 Emergency Dental Office Woburn, MA
There are an assortment of dentists and dental specialists available to your in Woburn. Here you can choose from a dental sub-specialty such as cosmetic dentist, implantologist, periodontist, orthodontists, and more. If you have a toothache it is recommended to see a general dentist, they can ensure your problem is not serious. If they determine you require a specialist, you will be referred to one.
Walk-in dental clinics – walk-in dental clinics offer dental visits without the hassle of making an appointment or waiting days or weeks to see the dentist.

Emergency 24-Hour Dental Clinics – this type of dental clinic has a dentist available 24-hours per day and seven days per week.

After Hour Dentists – an after hour dental clinic offers services outside of the standard 9 a.m. to 5 p.m. office hours. After hour dental clinics often include weekend or evening appointments.
Woburn Dental Associates
Phone Number: 781-241-4288
Address: 26 Warren Avenue Woburn, MA 01801
Website: www.woburndental.com
Doctors: Dr. Robert H. Henkel, DDS, Dr. Charles R. Braga, DMD, MMSc
Description: The dentists at Woburn Dental Associates provide personalized care for each patient. They strive to prove care in comfort and without judgement. The office provides a wide array of dental services from cosmetic, implants, root canals, bite alignments, and more. Most insurance plans are accepted as are common forms of payment. Financing is available.
Mon 7:00 AM – 4:00 PM
Tue 7:00 AM – 8:00 PM
Wed 7:00 AM – 5:00 PM
Thu 7:00 AM – 5:00 PM
Fri 7:00 AM – 2:00 PM
Coakley Trainor Woburn Dentist
Phone Number: 781-935-8810
Address: 90 Pleasant St., Woburn, MA 01801
Website: www.coakleytrainor.com
Doctors: Dr. Coakley, Dr. Trainor, Dr. Mancuso, Dr. Konefal, Dr. Morin
Description: The office of Drs. Coakley, Trainer And Mancuso Dental Health Care utilizes state of the art equipment. The staff is friendly and provides quality care. There are many services provided for the entire family from pediatric dentistry, crowns, bridges, dentures, implants, and more. Financing is available for you as are regular payment options. The staff works with you to get you the maximum benefit from your dental insurance.
Mon 8:00 AM – 6:00 PM
Tue 8:00 AM – 5:00 PM
Wed 8:00 AM – 7:00 PM
Thu 8:00 AM – 5:00 PM
Fri 8:00 AM – 5:00 PM
Woburn Dentist
Phone Number: 781-932-5999
Address: 3 Baldwin Green Common Ste 101 Woburn, MA 01801
Website: www.woburn-dentist.com
Doctors: Dr. Kevin P. Mooney, D.D.S., P.C., J. Dr. Paul Lukasiewicz D.M.D., P.C., Dr. Deborah L. Bellavance, D.M.D., Dr. Matthew D. Lann, Dr. Monaf Alyassi BDS. DMD. CAGS
Description: The team at Woburn Dentist is well-trained and professional. They make it their mission to work together to provide a wide range of dental treatments such as cleanings, crowns, fillings, dentures, sealants, and much more. The office accepts credit, and offers payment plans. If you have dental insurance, they can submit your forms for you.
Mon 7:00 AM – 8:00 PM
Tue 7:00 AM – 8:00 PM
Wed 7:00 AM – 8:00 PM
Thu 7:00 AM – 6:00 PM
Fri 8:00 AM – 7:00 PM
Sat 8:00 AM – 12:00 PM
24 Hour Emergency Dentist Woburn, MA
Tooth pain that persists longer than an hour is an indication that a serious dental problem may be lurking. It is vital that you seek treatment as soon as possible to prevent further complications from arising. If the pain is from an accident, go first to the nearest ER and have them look at you to be sure no further injuries are involved.
Before you go to a new dentist, take your time to verify that their information is up to date. Check their license and credentials by visiting the Massachusetts Dental Society website and searching for the dentist's name.