Helping Erie Residents Find IMMEDIATE Dental Services Everyday.
Get relief from chipped, cracked or lost tooth
Abscess, toothache, mouth pain
Emergency dental surgery
24 hour services - Includes weekends, nights and holidays

Emergency Dentist in Erie, PA – Find A 24-Hour Dentist Now
Table of Contents
With a convenient selection of Erie's best emergency dentists, Emergency Dentists USA makes it simple to handle your dental emergency while you visit this beautiful city. From 24-hour emergency services that allow you to contact a dentist no matter what the time of day or night, to clinics with after-hour appointment to get you out of pain quickly, Emergency Dentists USA has the dentist you need right now. Search our comprehensive listings of Erie emergency dentists to handle that nagging toothache or lost filling without waiting days or even weeks to visit your regular dentist.
Our 24-hour dental hotline connects you with a friendly and competent operator who helps you to choose the right dentist for your dental emergency and even make an appointment that suits your needs. Emergency Dentists USA has you covered when it comes to a dental emergency while you travel or as you make your new home in Erie, Pennsylvania.
Finding A 24 Hour Emergency Dentist in Erie, Pennsylvania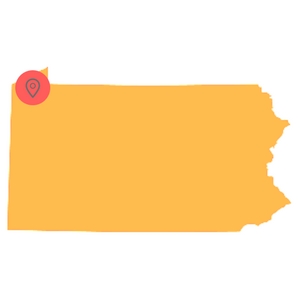 Finding a friendly and competent Erie emergency dentist is never an issue when you scroll through the listings right here on Emergency Dentists USA. Our dental listings include after hour dental clinics with appointment times that are designed to suit your needs and 24-hour emergency dentists who are standing by to get you out of pain and back on the road to recovery as quickly as possible.
Walk-in dental clinics – Walk-in dental clinics are not available in Erie, Pennsylvania, but excellent hospital emergency rooms do allow patients to walk into the ER without an appointment regardless of the time of day or night.
Emergency 24-Hour Dental Clinics – Dental clinics that specialize in being open 24-hours per day are uncommon. Peach Street Dental and Dentures provides access to a 24-hour emergency line that allows you to contact a dental professional at any time of the day or night.
After Hours Dentists – Dental offices that offer after hours appointments are available in Erie, Pennsylvania. Peach Street Dental and Dentures and Plaza Dental Associates both provide after hours care for patients with a dental emergency.
Emergency Dentist Listings in Erie, Pennsylvania
Emergency Dentists USA has the Erie emergency dentist that you need, right when you need that dental care. Scroll through our Erie emergency dentist listings below to choose a convenient dental office with appointment hours that suit your needs. Select a dentist who offers appointments on the weekends or choose an early morning or evening appointment that makes it simple for you to get your dental emergency treated without the hassle of waiting days for an appointment.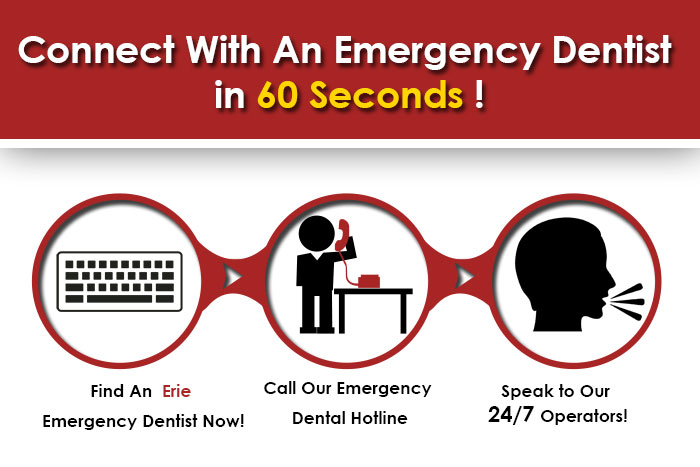 ---
Emergency Dentists USA Referral Service Erie
Phone Number: 1 (855) 401-2701
Address: Referral Service to serveral Dental Offices located in Erie
DescriptionYour trip to Erie could quickly take a fatal turn if you slip on the ice, or have any other accident that gives you a cracked or dislodged tooth. When this happens to you, you can always rest assured by knowing that our hotline can link you up with a trained emergency professional within minutes! So if you find yourself in trouble, just pick up the phone, and we'll do the rest.
---
Peach Street Dental & Dentures
Address: 7040 Peach St, Erie, PA
Telephone: (814) 866-7500 (Calls answered on a 24/7 basis.)
Website: www.peachstreetdental.com
Description:
Peach Street Dental is probably the definition of an emergency dentist. They offer late hours on weekdays and offer hours full hours on Saturday. If you call with advice or assistance on an emergency your call will be answered as they have a 24/7 answering service. Upon visiting their site you will notice that they specialize in curing abscess teeth, broken crowns, broken dentures, an infected mouth and tooth damage. So, if you live in Erie and need to get your emergency taken care of as soon as possible we highly recommend Peach Street Dental.
Monday 8 am to 5 pm
Tuesday 9 am to 7 pm
Wednesday 8 am to 5 pm
Thursday 8 am to 5 pm
Friday 8 am to 5 pm
Saturday 8 am to 5 pm
Sunday Closed
---
Plaza Dental Associates
Website: plazadentalerie.com
Address: 702 W 34th St,Erie, PA 16508
Phone Number: (814) 868-5411
Description:
Plaza dental associates in Erie is a great office if you or anyone in your family needs routine work such as a check-up, or even has an emergency occurrence such as an abscess. This particular office is not open during weekends, but is open on Mondays and Tuesdays until 730PM, and on Thursday until 6PM. No matter what type of dental care you need, you can find it here, among professionals who have years of experience and can care effectively for whatever dental conditions are ailing you.
Monday 7:30 am to 7:30 pm
Tuesday 7:30 am to 7:30 pm
Wednesday 7:30 am to 5 pm
Thursday 7:30 am to 6 pm
Friday 7:30 am to 4 pm
Weekends – Closed
---
Merski Dental
Website: merskidental.com
Address: 4404 Dexter Ave,Erie, PA 16504
Phone Number: (814) 825-6648
Description:
Merski Dental is an Erie PA office that takes pride in helping every single patient with not only care, but knowledge. They are a standard 8AM until 5PM clinic, and on Thursdays they are open until 530PM. You may have the need for an extraction, x-ray diagnostics, or to check out a constantly aching tooth: this is one clinic that can care for you or anyone in your circle with full confidence and attention to detail.
Monday 8 am to 5 pm
Tuesday 8 am to 5 pm
Wednesday 9 am to 12 pm
Thursday 8 am to 5:30 pm
Friday 7:30 am to 1:30 pm
Weekends – Closed
---
Beautiful Smiles: Carlin Drew J
Website: beautifulsmileserie.com
Address: 5125 Zuck Road,Erie, PA 16506
Phone Number: (814) 455-2158
Description:
Beautiful Smiles in Erie is a standard weekday dental clinic that is open from 8AM until 5PM Monday through Friday, and can assist with any problems you may be experiencing. It may be routine issues such as check-ups and crowns, or emergencies like a constantly aching tooth that may become an abscess. The staff here is known to be hospitable and they treat everyone as a welcome guest, with a 4-star plan for service and recovery.
Monday 8 am to 5 pm
Tuesday 8 am to 5 pm
Wednesday 8 am to 5 pm
Thursday 8 am to 5 pm
Friday 8 am to 5 pm
Weekends – Closed
---
How To Prepare For Your Erie, Pennsylvania Emergency Dental Clinic Visit
Visiting your Erie emergency dentist is similar to visiting your regular dentist. Most emergency dental clinics also provide routine dental services like x-rays and cleanings along with more extensive dental repairs.
Gather your recent dental x-rays or examinations to bring with you to visit your Erie emergency dentist. This information can help your new dentist to plan your treatment.
Arrive approximately 15 minutes prior to your dental appointment so that you have plenty of time to fill out the necessary paperwork and ask any questions that you have regarding your treatment.
Ensure that your Erie emergency dentist accepts your preferred payment method. Most dental clinics accept cash, credit cards, personal checks and even offer low-interest payment plans for dental services.
Choose a dentist who accepts your dental insurance if possible. This can save you money when the dental bill arrives.
Let your Erie emergency dentist know if you have allergies to any medications. Bring a list of your current medications with you to visit your new dentist.
Do you have intense dental anxiety or fear? Let the dental office staff know if you have dental anxiety or fear. They can help you to feel more comfortable during your office visit.
Quality of Urgent Care Dentists In Erie, Pennsylvania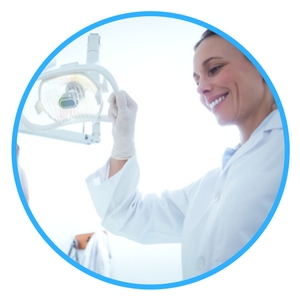 Your visit to the "Gem City," a nickname derived from the gorgeous Lake Erie waters, definitely includes enjoyment of the hustle and bustle of Erie's exciting array of cultural centers, museums, and parks. Wander one of the largest indoor malls in the nation, visit the Waldameer Park with its water slides and beach fun, or discover the incredible beauty of Presque Isle State Park with blue lagoons and towering lighthouse. More than four million tourists spend their vacation exploring the city of Erie each year, making it a perfect destination for anyone with a love of American history, maritime adventure and outdoor recreation. From skiing to swimming to hiking, Erie offers guests plenty of adventure.
The quality of health care in the city of Erie is considered to be among the best in the entire state of Pennsylvania. Several excellent hospitals offer 24-hour emergency service when you encounter a dental emergency and are struggling to find comfort in Erie. UPMC Hamot provides visitors access to over 600 doctors and ranks high performing in several adult specialties.
Located on State Street, which divides the center of Erie, UPMC Hamot is a great choice for treatment if your dental emergency stems from an accident like a car accident or a sports injury. When this type of injury occurs, it is important to seek treatment from an emergency room physician to be positive that you do not have a concussion or other life threatening problem that could complicate your dental emergency. Following up with an Erie emergency dentist ensures that you receive the best care possible.
Other great hospitals in the area include Millcreek Community Hospital on Chestnut Hill Drive and St. Vincent Hospital on West 26th Street with over 200 doctors and an emergency department that is open 24-hour per day and seven days per week. You can walk into any hospital emergency room with a painful dental emergency and get the treatment that you need to feel better quickly.
St. Vincent Hospital is rated high performing in several adult specialties and has achieved the highest rating that is possible in four procedures. With this type of quality healthcare available to visitors and residents alike, there is definitely no reason to worry about a dental problem while you are spending time in Erie, Pennsylvania.
Common 24 Hour Dental Emergencies
Common 24-hour dental emergencies can definitely ruin a vacation or at least make you uncomfortable enough to wish that you were home again. Luckily, Emergency Dentists USA provides you with easy access to great Erie emergency dentists who are standing by to handle any dental emergency.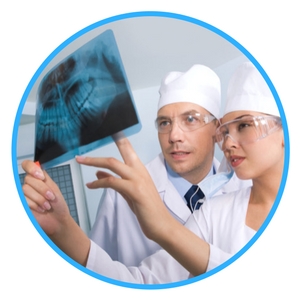 Some common dental emergencies include simple toothaches, a lost filling or a loose or lost crown and soft tissue injuries to the mouth. You might also encounter a dental emergency that includes braces or wires that are loose or broken, a chipped or broken tooth, or a tooth that is knocked out of the gum completely. Common dental emergencies also include an abscess or infection that causes pain and could even spread to other parts of the body.
Erie emergency dentists are standing by to treat any common dental emergency. You can choose a dentist with office hours that suit your needs, or access 24-hour emergency care via one of the great Erie emergency rooms located in hospitals across the city.
Reading advice on EmergencyDentistsUSA.com is not a substitute for seeing a medical professional. Because every situation is unique, you should see a dentist for any of the dental situations described below.
Soft Tissue Injuries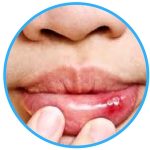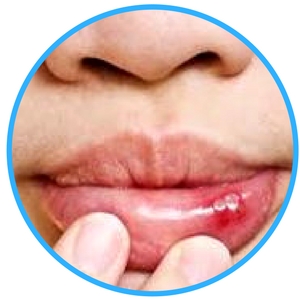 Soft tissue injuries are a common dental emergency that often require a trip to the dentist. You can use a cold compress against the outside of the mouth to reduce swelling and to lessen the pain of a soft tissue injury. Moistened gauze or a moistened tea bag pressed against any areas that are bleeding will help to stop the bleeding. Use gentle pressure for at least 10 minutes on areas where the bleeding is more severe. Contact your Erie emergency dentist as soon as possible to treat soft tissue injuries of the mouth, lips, or tongue.
Lost Filling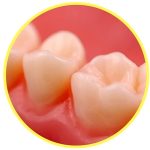 A lost filling is a common dental emergency that is sometimes quite painful. When the filling is lost, the damaged area of the tooth is exposed to food debris. You can use a piece of sugarless gum to replace the lost filling until you are able to follow up with your Erie emergency dentist. Do not use gum with sugar in it as this can cause pain when it comes in contact with the exposed surface of the cavity. In some cases, the lost filling might not be painful because the decay has not reached the sensitive internal portion of the tooth.
Chipped or Broken Tooth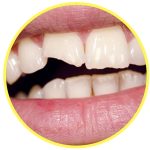 A chipped or broken tooth is a common dental emergency that often comes from an accident or sports injury. In that case, it is a good idea to visit the local emergency room to ensure that you have no other injuries. You can use a cold compress to reduce swelling and pain on the outside of the mouth. A moistened piece of gauze pressed against any areas that are bleeding will help to slow the bleeding. Visit your Erie emergency dentist as soon as possible to have the tooth repaired. If you are able to find the broken portion of the tooth, bring this with you to the dental appointment.
Knocked Out Teeth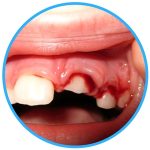 Knocked out teeth are a dental emergency that can be both painful and embarrassing. If you are able to find the tooth, rinse it with plain water and place it back into the gum. Grasp the tooth only by the crown and avoid touching the roots. If you are unable to place the tooth back into the gum, store it in a small container of milk or Save-a-Tooth. Bring the tooth with you to see your Erie emergency dentist as soon as possible. Use a moistened piece of gauze to control any bleeding of the gum if necessary.
Do You Need an Emergency Tooth Extraction?
You might require an emergency tooth extraction if your tooth has decayed severely and can no longer be repaired by your Erie emergency dentist. Sometimes, a tooth extraction is accomplished because the tooth is crowding other teeth. The tooth extraction procedure usually begins with an x-ray and examination by your dentist. He or she then chooses a local or general anesthetic to ensure that you are comfortable during the tooth extraction. A special dental tool is used to remove the tooth from the gum, and the gum is stitched closed using a type of suture that dissolves over time. A small piece of gauze is placed over the gum to control any bleeding. Full healing usually occurs within one to two weeks of the extraction.
It is important to have your emergency tooth extraction as soon as possible to reduce your chances of complications or the need for increased medications. Following the procedure, you should avoid drinking through a straw or eating hard foods for at least a few days. Also avoid smoking or drinking alcohol until the gum heals. The tooth that is extracted can be replaced in several ways that include a dental implant or a dental bridge depending on the location of the tooth and the health of the surrounding teeth.
Emergency Room Versus Emergency Dentist

There are definitely times when visiting an emergency room is more important than visiting an emergency dentist for a dental problem. If your dental emergency comes from a sports injury, accident or a fall, you should head straight to the ER for treatment. This is because you could have other injuries that are more dangerous than your dental emergency. Getting checked out at the ER is a good choice for these types of dental emergencies.
Seeking treatment for a toothache at the ER is probably not your best choice. Most hospital emergency rooms are not designed to treat tooth problems. After your examination, you will most likely be required to visit a dentist for the tooth repair. This means that heading to the ER first causes you to suffer through two medical visits along with being stuck with two bills. Your Erie emergency dentist can treat your common dental emergency quickly, effectively, and generally at a lower cost than the hospital emergency room.
FAQ
What should I do if my tooth gets knocked out?
If your tooth gets knocked out, you should rinse the tooth gently with plain water. Place the tooth back into the gum and apply gentle pressure. If you are unable to place the tooth into the gum, save it in a container of milk or Save-a-Tooth. Visit your emergency dentist as soon as possible.
What are my options for replacing a missing tooth?
There are several options for replacing a missing tooth. You could have a dental implant that is actually attached directly to the bone of your jaw. You might also have a dental bridge that is attached to surrounding teeth.
What are sealants and why are they done?
Sealants are a protective coating that is applied to the surface of the tooth to protect the tooth from damage and decay. The sealant is painted onto the tooth and bonds to the tooth. Sealants are often accomplished to protect the teeth of children or teens from tooth decay.
My dentist says I have a cavity and that I need a filling. But why doesn't my tooth hurt?
You might have a cavity that requires filling but is not painful because the decay in the tooth has not reached the sensitive inner pulp of the tooth. Catching tooth decay in its early stages means less pain and less damage to your teeth. Your dentist strives to keep your teeth healthy and early intervention is important.
Why don't my dentures seem to fit anymore?
Your dentures might not fit anymore because you are experiencing changes to the shape of your jaw. Once teeth are removed from the jaw, bone loss begins to occur. This means that the bones of your jaw will slowly change shape, making it important to visit your dentist to have your dentures replaced.
24 Hour Dentist Erie Options
Erie, Pennsylvania is an exciting city with plenty of activities to entertain visitors and locals alike. The shining waters of the sparkling lake provide a backdrop for outdoor adventures and the museums and galleries make it fun to wander the city. The large selection of great Erie emergency dentists means that you do not have to worry about finding a great dentist to treat your dental emergency.
Choose Peach Street Dental and Dentures for a true emergency dental clinic with office hours to suit your schedule. Open from 8 a.m. until 5 p.m. on Saturdays and offering a 24-hour emergency hotline that connects you to a caring staff, Peach Street Dental and Dentures makes it simple to get the dental care that you need exactly when you need it. From treating a painful abscess to fixing a broken crown, Peach Street Dental and Dentures has you covered.
Plaza Dental Associates offers extended hours throughout the week to ensure that your dental care is taken seriously. Open from 7:30 a.m. until 7:30 p.m. on Monday and Tuesday, this dental clinic provides appointments on an emergency basis even in the evenings. You can also visit Plaza Dental Associates until 6 p.m. on Thursday if you have a dental problem that is making you uncomfortable while you are spending time in Erie.
Merski Dental is open during normal business hours on most days of the week. Closing early on Wednesday and on Friday, this clinic makes time for your extraction or painful abscess as early as 8 a.m. during the week. Beautiful Smiles is also open on Monday through Friday with hours from 8 a.m. until 5 p.m. each day of the week. These offices do not provide weekend dental services.
You can also choose a great Erie hospital emergency room to address your dental emergency when you are unable to contact an Erie emergency dentist.
When you choose a new Erie emergency dentist, you can use the American Dental Association's website to ensure that your new dentist is licensed and certified to practice in the state of Pennsylvania. You can also find great dental information on the Pennsylvania Dental Association's website. The website offers information on local dental clinics and on practicing good dental habits.
This Emergency Dentists USA portal is a website for information only, and should be not used to replace the actual advice of a medical professional. If a patient is having an emergency and cannot reach a dentist, call 911 to assure immediate response and safety.
Which is the best 24 hour emergency dentist in Philadelphia, Pennsylvania?