Helping Thousands of People Each Year Find Dental Services
Emergency dental surgery, cavities, general dental care.
Find immediate help, no insurance required.
Get relief from chipped, cracked or lost teeth, abscesses or toothaches.
Eugene OR Emergency Dental Offices
We specialize in Eugene Emergency Dentistry:
Click to go to list of Dentists
24 Hour Dentists in Eugene OR
Find an emergency dentist in Eugene is easy with Emergency Dentists USA. We offer a 24 hour phone service that helps you find the 24 hour emergency dentist that you need, as quickly as possible. Call 24 hours a day 7 days a week and get connected with a walk in dentist near you. We help place patients with dentists in the Eugene area. We can assist in finding a dentist with late night and weekend hours. Call us anytime to receive care as quickly as possible.
Thanks to the Emergency Dentists USA website and hotline, I was able to find a great dentist in Eugene when I lost my crown. They even referred me to a dentist that allowed me to receive care over the weekend. I was back to normal by Monday!
Emergency Dental Listing Info for Eugene
In Eugene, there are many emergency dental clinics available to you. We've compiled a list to help you find quick solutions if you're suffering from a dental emergency.
---
Emergency Dentists USA Referral Service Eugene
Phone Number: 1 (855) 401-2701
Address: Referral Service to variety of Dental Offices in Eugene
Description Call our 24 hour hotline to locate the best emergency dentist in Eugene, OR. Find Oregon 24 hour dentists today.
---
Willamette Dental Group – Eugene
Phone Number: (855) 433-6825
If Closed: Call 1 (855) 276-1128 and let our Operator help you find an emergency dentist.
Address: 2703 Delta Oaks Dr, Eugene, OR 97408
Website: willamettedental.com
Description: Willamette Dental Group offers weekend hours and is open Monday thru Friday. Call to schedule your appointment today.
Monday 7am – 6pm
Tuesday 7am – 6pm
Wednesday 7am – 6pm
Thursday 7am – 6pm
Friday 7am – 6pm
Saturday 7am – 4pm
Sunday Closed
---
Gentle Dental
Phone Number: (541) 538-2448
If Closed: Call 1 (855) 276-1128 and let our Operator help you find an emergency dentist.
Address: 440 Coburg Rd Suite 104, Eugene, OR 97401
Website: gentledentalcoburgstation.com
Description: Gentle Dental has an on-call dentist at night and on the weekends to answer the phone for your 24 hour dentist needs. The dentist may schedule an emergency appointment during office hours or they may suggest you seek urgent care quickly.
Monday 8am – 5pm
Tuesday 8am – 5pm
Wednesday 8am – 5pm
Thursday 8am – 5pm
Friday 8am – 5pm
Saturday Closed
Sunday Closed
---
Smile Keepers
Phone Number: (541) 215-4085
Address: 1680 Chambers St #204, Eugene, OR 97402
Website: smilekeeperseugene.com
Description: Smile Keepers offers convenient hours with an emergency dentist on-call for extended hours. They specialize in family and cosmetic dentistry.
Monday 7am – 6pm
Tuesday 7am – 6pm
Wednesday 7am – 6pm
Thursday 7am – 6pm
Friday 8am – 5pm
Saturday Closed
Sunday Closed
---
Northwest Eugene Family Dental – Shawn Eckstrom DDS
Phone Number: (541) 686-4567
Address: 51 Santa Clara Ave, Eugene, OR 97404
Website: nweugenefamilydental.com
Description: Early and late dental appointments available upon request. Call or go online to book your appointment with Northwest Eugene Family Dental.
Monday 7am – 5pm
Tuesday 8am – 6pm
Wednesday 7am – 5pm
Thursday 7am – 5pm
Friday 7am – 5pm
Saturday Closed
Sunday Closed
How To Prepare For Your Eugene, Oregon Emergency Dental Clinic Visit
Emergency dental clinics in Eugene, Oregon are comparable to standard dental clinics. They provide services that include x-rays, routine fillings, and cleanings.
Before visiting an emergency dentist, it's a good idea to gather any recent medical and dental records you may have. These records will help your dentist to determine the best treatment for your dental emergency. Also, try to arrive at the appointment at least 15 minutes early to fill out any paperwork.
When you arrange an appointment, check to make sure the dentist office accepts your method of payment. If you need to set up a payment plan, speak with one of the staff members. It's also best to make sure they accept your dental insurance prior to the appointment if possible.
If you are nervous or have any fears about visiting the dentist, be sure to let the emergency dental clinic's staff know. They will be able to arrange to make you comfortable during your visit.
Common 24 Hour Dental Emergencies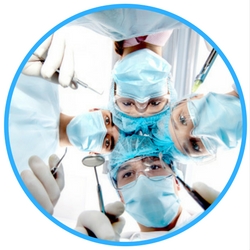 Dental emergencies are common conditions and there are plenty of dental clinics in Eugene, OR that are equipped to handle most emergencies.
Common dental issues include chipped teeth, lost crowns, abscessed teeth, and more.
Below we discuss some of the most common dental emergencies and some simple treatments to help you alleviate the pain while you wait for your emergency dental appointment.
Knocked Out Teeth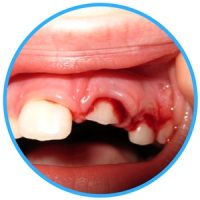 Knocked out teeth can be a painful and embarrassing dental emergency. If you can find the knocked out tooth, rinse it carefully with plain water. Hold the tooth only by the crown and avoid touching the roots of the tooth. Rinse your mouth with water and place the tooth into the gum while applying gentle pressure. Use a container of milk or Save-a-Tooth to keep the tooth moist while you wait for your emergency dental appointment. Your dentist might be able to fix the tooth if you have it stored.
Chipped or Broken Tooth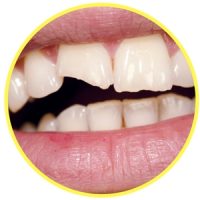 A chipped or broken tooth can be an embarrassing dental emergency, especially if the chip occurs in the front teeth. Rinse your mouth carefully to remove any pieces remaining in the mouth. Try to find the chip or broken tooth if possible, and place it in a small container of milk to bring to your emergency dentist. Use a cold compress on the outside of your mouth, cheeks, or lips to reduce swelling and pain. Apply a moistened piece of gauze to any area of the mouth that
Do You Need an Emergency Tooth Extraction?
In some cases, you may need an emergency tooth extraction. If a tooth is impacted, a dentist will recommend that it be extracted. Other situations that may require a tooth extractions include severe tooth decay or gum disease.
Having a tooth extracted immediately rather than waiting for a dental emergency to become more painful, leads to a decreased need for medication like antibiotics and painkillers. Waiting to have a tooth extracted may cause complications that are both expensive and painful.
If you need to have a tooth extracted, the healing process generally takes two weeks. Pain will be controlled with painkillers if necessary and you are encouraged to rinse your mouth with warm salt water to help with the healing.
Emergency Room Versus Emergency Dentist

If you experience a dental emergency in Eugene, it's important to know the difference between visiting an emergency room versus an emergency dentist. When visiting a hospital emergency room for a dental emergency, the ER doctor will be able to administer the needed medications but will not be equipped to handle the dental problem. For this reason, it's best to see an emergency dentist.
However, if you have experienced any type of head trauma or any other body injuries, you should go directly to the ER rather than the dentist.
Dental Association Information Eugene, OR
In Eugene, Oregon, emergency dentists offer a variety of service options. Most dental offices offer after-hours and weekend care.
By visiting the American Dental Association at https://www.ada.org/en you can confirm that the emergency dentist you choose is licensed and certified in your area. It is also a great resource for all things dental care.
The Oregon Dental Care Association can also help you find an emergency care dentist in Eugene. You can search for dentists by city and specialty and they also have great patient resources to gather information on overall dental care in Oregon. You can visit their website at https://www.oregondental.org/
Remember, Emergency Dentists USA is available 24 hours a day, 7 days a week to help find an emergency dentist near you.
---