False Teeth and Dentures: Information and Costs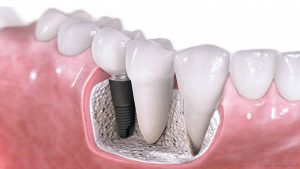 False teeth, dental implants, or dentures may be utilized if you have a missing natural tooth or too many missing teeth in your mouth and not enough of a jaw bone structure to keep it under control.
But, to make the most of these options, you have to look at what's available and how you can make the most out of complete dentures or implant-supported dentures. Find local denture repair near you here.
You must also look at the cost associated with the false teeth so you clearly have an idea of what you are getting out of those teeth without any problems coming from them. Though conventional dentures may not be for you, just one false tooth could be the difference between a lack of confidence and the brightest smile at work.
Why Would You Need False Teeth or Dentures?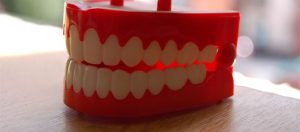 There are many reasons why you might require a false tooth, dental implants, or complete dentures to help you with your smile:
You have might lost far too many teeth.
You might not have a jawline that can support bridges or other implants.
You may have mastication problems or speaking-related issues that cannot be fixed without the use of dentures.
Facial tissues might be improperly aligned. These include tissues where the gums are not steady enough.
What Are Dentures Made Of?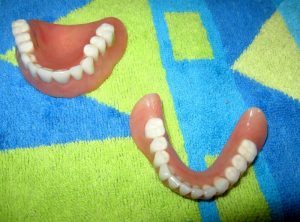 Dentures are made with an acrylic base. This is a soft material that is easy for your gums to support. It can also be colored to fit in with the appearance of your gums. The teeth are often made of porcelain materials.
These are stronger than plastic and can reflect light just as well as your natural teeth might. In other words, they are more realistic than plastic dentures that were used long ago.
Some metals may be applied to create a bit of reinforcement to your dentures. Some vulcanite rubber may also be added around the gum areas to make them more flexible. Talk with your dentist about how one's dentures are made so you can get a clear idea of what to expect out of the dentures you plan on using.your dentist about how one's dentures are made so you can get a clear idea of what to expect out of the dentures you plan on using.
The materials used for making false teeth are very realistic and durable. Unlike the plastic materials of the past, they look great. Unlike some of the wooden dentures that George Washington used hundreds of years ago, they feel good and are certainly not painful.
How Are Dentures Added?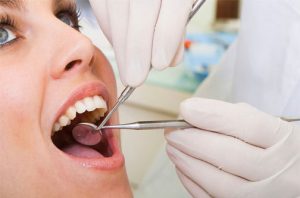 In most cases, the following steps are to be used when handling false teeth:
You might need to get your remaining teeth removed. This is especially true if you don't have many to begin with.
After this, your gum tissues will have to heal. After the teeth are removed, you may experience a mild bit of swelling around the gums. It can take about two to three months for the tissues to fully heal.
You should use temporary dentures after the teeth are removed. These are designed to work on the gum lines and provide enough cushioning for the gums to heal. However, this is not generally seen as a permanent option as temporary models may not be shaped as well. You must be especially cautious when wearing them.
After your gums heal, an impression should be made. This is to get a clear idea of what your gums look like. This allows the dentist to make a proper mold for the dentures.
A separate fitting is required after the mold is made. This is to get a more accurate idea of how the dentures are to be designed.
The dentures can finally be installed. They should be engineered to fit around the gum line perfectly provided an appropriate paste is applied to keep them in place throughout the day.
What About Partial Dentures?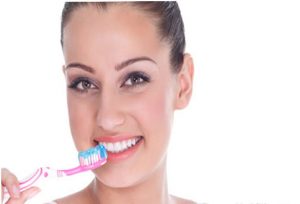 Partial dentures can also be used if you have enough healthy teeth and aren't at risk of losing them. This works with a series of teeth attached to a base with a metal frame in place.
For such dentures, a metal frame may be anchored by other surrounding teeth. This might entail the use of bars that go in between certain teeth to keep the dentures supported. The design of the dentures will vary based on your specific demands.
What Will You Spend?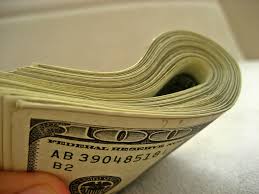 Typical dentures will cost thousands of dollars for you to get. It can cost as little as $1,000 to get dentures for either the upper or lower plate. Meanwhile, that total can rise up to $5,000.
In terms of partial dentures, the cost will vary based on the needs you have. It might cost $1,000 for a basic set or up to $3,000 to get a more advanced design.
There are many factors that go into the cost of your dentures:
The costs are clearly higher in larger cities. Dentists in smaller rural areas might charge less.
The materials used to create your dentures will make an impact. Anything with fine porcelain teeth with plenty of flexible gum materials will cost more. The cheaper dentures are made with plastic and might not be all that attractive to use.
You may also spend more if you require extra sessions for fittings. The necessary sessions are needed to help you get a better overall fit for your dentures so they won't be uncomfortable or likely to slip out.
Can Insurance Cover It?
Some dental insurance plans may cover the cost of dentures. Others might not, citing that it is an elective procedure. Check your policy if you have one to see what it says.
Of course, some dentists might not accept certain policies. You have to look at your denture provider to see what insurance plans it will take and what additional costs might be included in the process. The key is to figure out what you can do to easily afford the cost of your dentures.
You must be prepared for what to expect out of your false teeth or dentures if you ever require them. While today's false teeth are more advanced than ever before, it will take a bit of time for them to be ready for your use. Fortunately, you will be ensured a good fit when the process is handled right. Be prepared to watch for what you'll spend, though.