Helping Thousands of People Each Year Find Dental Services
Emergency dental surgery, cavities, general dental care.
Find immediate help, no insurance required.
Get relief from chipped, cracked or lost teeth, abscesses or toothaches.
Fayetteville, NC Emergency Dental Offices
We specialize in Fayetteville Emergency Dentistry:
Click to go to list of Dentists
Table of Contents
Whether you have a problem tooth or you have injured your jaw in an accident, it is time for you to receive the emergency dental care you need from a trained and experienced Fayetteville emergency dentist.
Before you try to just push through the pain and learn to live with it, take a moment to check out some of the Fayetteville emergency dentists below. You will find that many of them are available immediately to help you in your situation and they can perform the procedure you need to get rid of pain – fast!
I was able to get an appointment the same day after I called Emergency Dentists USA and found a dentist in my area, it was so easy.
Fayetteville 24-Hour Emergency Dentist Options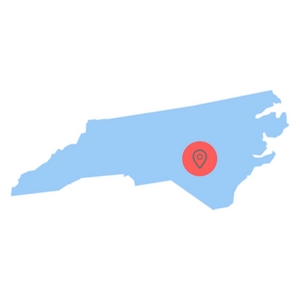 There are many Fayetteville after-hours dental clinics that are prepared to see you and help you with your dental emergency. These offices are open late to ensure that you can receive the care you need without the worry that you must call off work or miss a social event.
Carolina's Dentist and Fayetteville Family & Cosmetic Dentistry are great choices for an after-hours dentist as they are open until 7 PM several days a week.
While there are no true 24-hour dental clinics in Fayetteville, Day or Night Family Dental is a perfect choice because they are open late during the week and have Saturday and Sunday dentist hours as well.
"Since there aren't any 24-hour clinics here, don't wait to seek care. There are options for after-hours treatment so make a call at the first sign something isn't right."
Emergency Dentist Listings in Fayetteville, NC
If you are in pain due to a dental emergency, the last thing you want to do is sit on the computer and try to locate dental offices that may or may not be able to provide you with the care you need. The team at Emergency Dentists USA wants you to know that we have done all the hard work for you. Below, you can find a list of emergency dentists in Fayetteville that are ready to help you with your dental emergency.
---
Emergency Dentists USA Referral Service Fayetteville
Phone Number: 1 (855) 401-2701
Address: Various Dental Offices across Fayetteville
Doctors: Multiple
Description: Call to be connected with the perfect dentist for you. Fayetteville is a large city and we have the connections to find a dentist to fit your needs, and can get you an appointment immediately!
---
Day or Night Family Dental
Phone Number: 910-354-2680
If Closed: Call 1 (855) 276-1128 and let our Operator help you find an emergency dentist
Website: www.dayandnightdental.com
Address: 1408 Skibo Road, Fayetteville, NC 28303
Description: Day or Night Family Dental is open 365 days a year, 7 days weekly, which could prove to be very valuable to you. And that means holidays too! With widely flexible hours, this clinic should be your first choice if you're experiencing a dental emergency in Fayettesville.
Office Hours:
Monday – 7 am to 10 pm
Tuesday – 7 am to 10 pm
Wednesday – 7 am to 10 pm
Thursday – 7 am to 10 pm
Friday – 7 am to 10 pm
Saturday – 8 am to 5 pm
Sunday – 8 am to 5 pm
---
Carolina's Dentist
Phone Number: (910) 212-4949
If Closed: Call 1 (855) 276-1128 and let our Operator help you find an emergency dentist
Website: carolinasdentist.com
Address: 300 Glensford Dr #103, Fayetteville, NC 28314
Description: The staff at Carolina's Dentist will be happy to assist you with any of your needs ranging from a full-blown emergency or abscess to a quick check-up. They are open until 7 PM during the week and will be able to see you promptly for any of your urgent dental needs. Known for being some of the best around and generally going above and beyond for every patient, many in Fayetteville are calling them their favorite clinic for many reasons.
Office Hours:
Monday – 7 am to 7 pm
Tuesday – 7 am to 7 pm
Wednesday – 7 am to 7 pm
Thursday – 7 am to 7 pm
Friday – 7 am to 7 pm
Saturday – Closed
Sunday – Closed
---
Fayetteville Family & Cosmetic Dentistry
Phone Number: (910) 484-5141
Website: dentistryoffayetteville.com
Address: 3416 Melrose Rd, Fayetteville, NC 28304
Description: Fayetteville Family and Cosmetic Dentistry is open until 7 PM Monday through Thursday, giving families a perfect opportunity to come in for help if they want to after the busy day is over. You may be needing serious emergency attention for something such as an abscess, or help with something more routine like a check-up: this is a skilled family of professionals that will always have your best physical interest at the top of their priority list.
Office Hours:
Monday – 7 am to 7 pm
Tuesday – 7 am to 7 pm
Wednesday – 7 am to 7 pm
Thursday – 7 am to 7 pm
Friday – 7 am to 5 pm
Saturday – Closed
Sunday – Closed
---
Village Family Dental
Phone Number: (910) 485-8884
Website: vfdental.com
Address: 2029 Valleygate Dr, Fayetteville, NC 28304
Description: If you need orthodontics, surgery, general dentistry, or even cosmetic dentistry in the Fayetteville, NC area, then Village Family Dental is the perfect choice for you. They realize oral health for your family is extremely important and understand your time is valuable. That's why they offer after hours until 9 PM a couple days a week in order to better serve their patients.
Office Hours:
Monday – 8 am to 5 pm
Tuesday – 8 am to 9 pm
Wednesday – 8 am to 9 pm
Thursday – 8 am to 5 pm
Friday – 8 am to 5 pm
Saturday – Closed
Sunday – Closed
---
How to Prepare for Your Fayetteville, NC Emergency Dental Clinic Visit
Visiting a local Fayetteville emergency dentist is like visiting your local dentist or medical provider. When you call in to make an appointment, do make sure you double check to find out what the accepted payment methods and insurance plans are. This way, you know what to expect when it comes time to pay.
Not all emergency dentists accept insurance, so it is worth it for you to inquire. In addition, you should ask about the cost of different procedures you think you need to ensure that you have enough money to cover the cost.
If you have never visited the chosen emergency dentist before, you should plan to arrive about 15 minutes earlier than your schedule appointment to fill out paperwork. The paperwork will ask you questions about your previous medical and dental history and the dentist will use this information to provide treatment.
If you have any allergies, you should alert the staff and dentist, so they can ensure you receive the proper care.
Common 24-Hour Dental Emergencies
Dental emergencies happen and some of them occur quickly while others take much longer to form. For example, think about a knocked-out tooth. This would occur quickly, whereas, tooth decay takes time to form and does not appear immediately. No matter the type of dental emergency you have, it is important that it is looked at by a trained and licensed dental provider.
Emergency dental providers in Fayetteville are available to see you in their dental office and will provide you with the treatment you need.
Lost Filling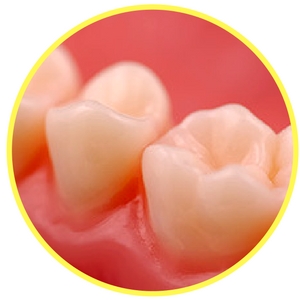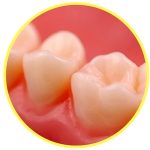 If your filling has fallen out, you may have had a tooth that had a weakened structure or you may have eaten something sticky that pulled it out – it happens. The first thing you should do is recover the filling and then rinse your mouth out with warm water. You can stick a piece of sugar-free gum into the hole, but make sure it is sugar-free or you will cause yourself more pain. If you do not want to use gum, you can place dental cement inside of the hole. If your filling is lost or has fallen out, you should call an emergency dentist in Fayetteville as soon as possible.
Emergency Toothache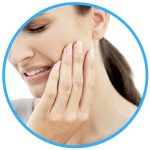 Emergency toothaches can occur at any time and are caused by a number of reasons with the most common being tooth decay. If you have tooth decay and are suffering from pain, you should take a moment to rinse your mouth out with warm salt water and then apply a cold compress to the location where the pain is occurring. To alleviate some of the discomfort, you can take a pain reliever such as Aleve or Tylenol. If you have a toothache, do not wait and call a local Fayetteville emergency dentist to receive the care you need.
Chipped or Broken Tooth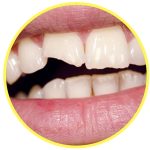 If you have chipped your tooth, you may have done so because you knocked it on a hard object or you bit into something that is too hard. If this happens, you should collect the pieces of the tooth and then rinse your mouth out with a warm saltwater solution. If you are experiencing pain or swelling, take a pain reliever such as Tylenol and place a cold compress on your cheek where the injury occurred. If bleeding is present, you should take a piece of moist gauze and apply it to the area with pressure for 15 minutes.
Do You Need an Emergency Tooth Extraction?
Emergency tooth extractions are not as common as you may think because most dentists, emergency options included, try to save the tooth first through dental crowns, veneers, or other options. When these additional treatment options do not work, then the tooth will need to be pulled, especially when it cannot support itself.
Some of the reasons why you may need to have an emergency extraction include trauma to the tooth or surrounding area, infections, impacted teeth or wisdom teeth, crowded teeth, tooth decay, or gum disease.
If you have been told by a dentist that you need to have a tooth extracted, do not wait, as the condition can get much worse or the infection may spread. Once your tooth has been extracted, you can expect the recovery to take about a day or two. You should follow all aftercare instructions provided to you and take all prescribed medications.
Below, you will find some additional tips to help keep you comfortable as you recover:
*Reduce bleeding that may occur by biting down on a piece of moist gauze
*Limit your physical activity for the first 24 hours
*Do not suck on a straw or smoke until healed to limit the possibility of dry socket
*Eat soft foods until the site is healed
Emergency Room Or Emergency Dentist?

If you have serious pain in your mouth or you just knocked one of your teeth out, you may think that you need to visit the emergency room to receive care. While this may seem like the correct place to go, it is not always the best. The only time you should go to the ER with a dental problem is when you have sustained head trauma, broken your jaw, or been in an accident. The reason is that the ER cannot perform dental procedures, which means they cannot pull a decayed tooth. Yes, they can give you a pain reliever, but that will only provide relief for so long.
It's best to go to a local Fayetteville emergency dentist for any dental emergency you may face. Emergency dentists work around the clock to provide you with immediate care and dental procedures to ensure you do not remain in pain longer than you must.
Fayetteville Emergency Dental Association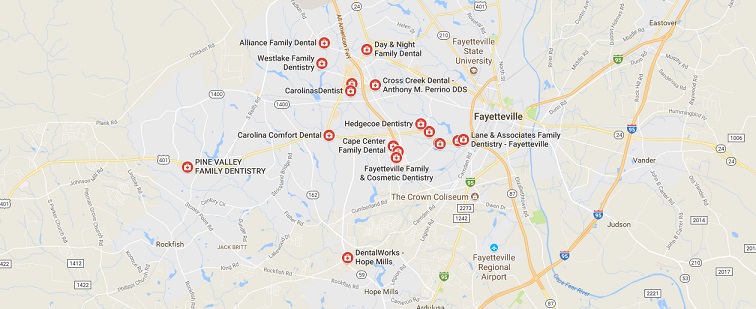 Tooth pain varies widely from individual to individual, which means the pain you experience could be mild to severe, depending on the condition. No matter the severity of the pain, you should never just ignore it and always seek out professional medical advice from a licensed and trained emergency dentist in Fayetteville.
We do recommend that you always take some time to consider the licenses and credentials of any new dentists that you plan to visit. You can start by checking out the local Fayetteville dental society chapter or you can visit the North Carolina State Board of Dental Examiners. Licensed and certified dentists typically keep their degrees and licenses in plain view within their dental practice.
You can also verify them through the American Dental Association. Should you not be able to find them, inquire with the office staff.
If you have a dental emergency and cannot reach a dentist, call 911 immediately or head to your local emergency room right away. Emergency Dentists USA should be used as a source of information only and should not be a substitute for professional medical advice.
Medically Fact-Checked & Written by Our Dental Editorial Team
You can read more about our editorial guidelines by clicking this link and learn more about the Emergency Dentists USA editorial team here.