Helping Thousands of People Each Year Find Dental Services
Emergency dental surgery, cavities, general dental care.
Find immediate help, no insurance required.
Get relief from chipped, cracked or lost teeth, abscesses or toothaches.
Flint, MI Emergency Dental Clinics
Table of Contents
When you find yourself faced with an emergency, finding a dentist after hours can be quite difficult for sure. If you are not familiar with the available emergency dentists in your area, this makes it even more challenging. However, with our referral services, you are in luck. We've made the process of locating an emergency dentist in Flint, Michigan, or even after hour dental clinics much more convenient and stress-free.
Let's face it, when an emergency happens, it's not usually during a convenient time for you or the dentist office. Instead, you typically find yourself in pain on the weekend or late at night. The only thing on your mind at that time is finding some relief, and fast. The last thing you really want to spend time doing is waiting until Monday or even later to get in with the dentist for treatment. That is where an emergency dental clinic in Flint, Michigan can help you get back on the path to relief in no time at all.
Finding A 24 Hour Emergency Dentist in Flint, Michigan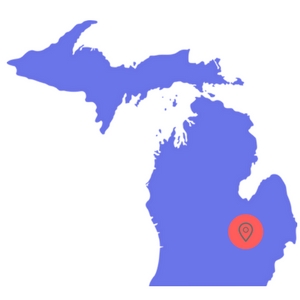 Known by locals as the "Vehicle City" due to its root in the history of automotive manufacturing, Flint Michigan is home to a host of different available after hour dental clinics and emergency dentists to help serve you in your time of need.
After hour dental clinics are just like your traditional dentist office with one difference, extended hours. They offer service hours well past your typical dental office hours. This type of flexibility is for patients who work during the week or those in need of emergency treatment services.
Walk-in dental clinics give you the ability to walk right in without having to schedule an appointment. This is convenient for those in need of emergency services. Instead of having to wait for an appointment to open up or for a more convenient time for you to get in, you can go right away and be seen by a quality professional dentist.
Emergency Dentist Listings in Flint, Michigan
When you find yourself in the midst of an emergency, it's always best to be prepared ahead of time. Scrambling around trying to figure out what to do in the middle of a crisis, can sometimes make things much more difficult. That is exactly why we've compiled a list of emergency dentists in Flint, Michigan to help you quickly find where to go for treatment.
Phone Number: 1 (855) 401-2701
Address: Referral Service To Various Dental Offices across Flint
Doctors Multiple
Description Call to be connected with the perfect dentist for you. Flint is a large city and we have the connections to find a dentist to fit your needs, and can get you an appointment immediately.
---
Flint Family Dental Group Emergency Services
Website: www.flintfamilydentist.com/emergency-information/
Address: 4021 Miller Road, Flint, MI 48507
Phone Number: (810) 515-8952
If Closed: Call 1 (855) 276-1128 and let our Operator help you find an emergency dentist.
Description:
Open six days a week and ready and able for any dental emergency you may encounter, Family Dental Group is here to help the people of Flint with any urgent dental emergency that may arise. There is nothing quite as unnerving as getting a call that tells you one of your loved ones is suffering a severe toothache; this is a call that you always want to respond to right away. Dentists Corey Farber, Edward Butcher, Jim Madany, George Stec, and oral surgeon Henry Bryan are all part of this team that will be at your aide at the first sign of root canal need, severe toothache, or even wisdom teeth approaching their way in.
Office hours:
Monday – Wednesday 8 am to 8 pm
Thursday 7 am to 8 pm
Friday 8 am to 5 pm
Saturday – 8 am to 2 pm
Sunday – Closed
---
New You Dental Center
Website: www.newyoudentalcenter.com/locations/flint.html
Address: 4307 Miller Rd, Flint Township, MI 48507
Phone Number: 810-620-8215
If Closed: Call 1 (855) 276-1128 and let our Operator help you find an emergency dentist.
Description:
The New You Dental Center currently covers 3 different locations Flint, Livonia and Southfield (As seen on the website.) The thing to really note about New You is the fact that they do it all. They do cleanings, root canals, cosmetic and restorative procedures, oral surgeries and orthodontics! However, since this is a site about emergencies we would not be holding to our reputation if we didn't mention the fact that they offer same day emergency care. (They are also open on Saturdays and Sundays (call ahead to find out.)
Office hours:
Monday 9 am to 7 pm
Tuesday 9 am to 8 pm
Wednesday 9 am to 6 pm
Thursday 11 am to 7 pm
Friday 9 am to 5 pm
Saturday 9 am to 3 pm
Sunday – By appointment only
---
Holly Dental Care Emergency Services
Website: www.hollydentalcare.com/our-services/dental-emergencies/
Address: 1117 North Saginaw St. Holly, MI 48442
Phone Number: 877-321-1933
Description:
This dynamic and very caring practice is a great location to take care of your newfound dental emergency, and they are now open on Saturdays! In some instances, the destruction to the tooth tissue occurs that raises to a level wherein the preservation of the tooth is a dire concern. Crowns are one of the best ways to prevent decay, and a common procedure. You can also visit the professionals here for services such as extractions, root canals, broken teeth, and wisdom tooth pain.
Office hours:
Monday 8 am to 5 pm
Tuesday 9 am to 8 pm
Wednesday 8 am to 5 pm
Thursday 9 am to 8 pm
Friday 9 am to 5 pm
Saturday 9 am to 2 pm
Sunday – Closed
---
Patricia McGarry Family Dentistry
Website: www.drmcgarry.com
Address: 200 Lindenwood St., Linden, MI 48451
Phone Number: (810) 735-9426
Description:
As stated above, it can be a little tough to find a dentist in your backyard that offers the emergency services you require. While this particular dentist isn't exactly in flint it is only 17 miles away which is only a 22minute drive from flint (a small price to pay if you have a dental emergency.) Patricia McGarry family dentistry is run by (you guessed it,) Patricia McGarry. The thing that really sticks out about her practice is that she is willing to take on emergencies on Saturdays by appointment. You can call her practice at any time and they will be willing to accommodate your needs. Her clinic provides general dentistry, children's dentistry, orthodontics and cosmetic dentistry.
Office hours:
Monday – Wednesday 11 am to 7 pm
Thursday 8 am to 3 pm
Friday – Closed
Saturday – 8 am to Noon (by appointment)
Sunday – Closed
---
Today's Dental Comfort
Website: www.todaysdentalcomfort.com
Address: 5475 Davison Road, Burton, MI 48509
Phone Number: (810) 736-9778
Description:
As you can imagine, finding a dentist to accommodate your after hours needs in Flint, MI can sometimes be like looking for a needle in a haystack. Therefore, we are sometimes forced to expand our search beyond the borders of Flint. Luckily, we were able to find a top quality dentist relatively close to your position (11 miles away to be exact) in Burton. Today's Dental Comfort offers after hours on Mondays, Tuesdays and Wednesdays. Dr. Bundy and Dr. Grewell run the practice (you couldn't pick two better people.) Today's Dental Comfort offers general dentistry services, smile enhancement services and diagnostic services.
Office hours:
Monday 9 am to 8 pm
Tuesday 9 am to 7 pm
Wednesday 8 am to 5 pm
Thursday 8 am to 4 pm
Friday 9 am to 2 pm
Saturday – Closed
Sunday – Closed
---
Fireberg Family Dental
Website: www.firebergdental.com/dental-emergencies
Address: 2811 E.Court St. Flint, MI 48506
Phone Number: (810) 232-2920
Description:
At Fireberg Family Dental they know a lot of patients in Flint, MI have fear about visiting a dentist, so the entire staff is prepared to treat you gentle in a really comfortable environment. This dental office accepts most dental insurances and work with you to make treatment affordable, easy and effective. The services they provide are available for adults and children and include: Dental emergencies seen the same day, 99% of procedures done in-office, one-visit root canals, same day denture and partial repairs extractions, including wisdom teeth, cosmetic and restorative dentistry.
Office hours:
Monday 9 am to 8 pm
Tuesday 9 am to 7 pm
Wednesday 8 am to 5 pm
Thursday 8 am to 4 pm
Friday 9 am to 2 pm
Saturday – Closed
Sunday – Closed
---
How To Prepare For Your Flint, Michigan Emergency Dental Clinic Visit
When you first get to your emergency dental visit in Flint, Michigan, you will notice that it resembles your traditional dentist visits. That is because emergency visits are virtually the same as a regular dentist, with one distinct difference being their ability to get you the treatment you need quickly.
Just like a typical new patient appointment, you want to make sure you have all paperwork and insurance information with you in advance. This can help to speed up the process of getting you seen by the dentist. This can include items such as a payment option, insurance cards, and vital health records if necessary. While you may not have been prepared ahead of time for an emergency dental visit, it's always important to know how you will pay for the services and treatments if your insurance is not accepted.
It's important to tell the dentist and other staff at the office if you have any allergies to medicines so that there are no surprises when medication is given. If you get tense and have anxiety when it comes to going to the dentist, you should alert the staff of this as well. This will help them to prepare ahead of time to ensure your visit is comfortable from start to finish.
Common 24 Hour Dental Emergencies
The advice given on emergencydentistusa.com is only for reference. This advice should not be used as a substitute for professional medical treatment. Every emergency situation when it comes to dental issues is unique, so seeing a qualified dental professional should be done as soon as possible.
Lost Filling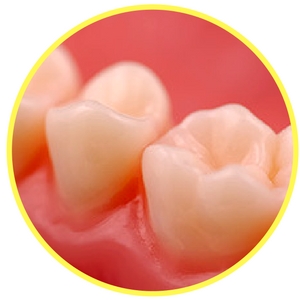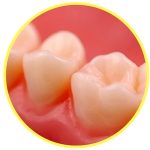 Fillings help to protect the exposed tooth below from any additional damage or decay. This is why it is important when you find that you've lost a filling to seek dental treatment immediately to ensure no further damage occurs.
For a temporary solution, you can place a piece of sugar-free gum in your cavity or use a dental cement, which can be purchased at a local pharmacy. Remember not to use gum with sugar as this can cause severe pain. It's important to see an emergency dentist as soon as possible so that you can have the filling replaced in a timely manner.
Chipped or Broken Tooth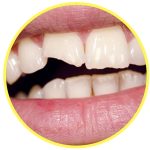 While your teeth are very strong, sometimes they can suffer from a chip or even a break. This dental emergency can happen in many different ways such as biting on something too hard, being hit with something in the mouth or face, falling down, having old fillings that are no longer supporting your healthy tooth, and even cavities that weaken the tooth structure. When your tooth chips or breaks, you may not really feel any pain unless the nerve has been affected.
There is no way you can treat a broken or chipped tooth at home. You must see a Flint, Michigan emergency dentist as soon as possible. You can try rinsing your mouth with warm water and placing a cold pack over the cheek where the broken or chipped tooth is until you see the dentist to alleviate any discomfort or swelling associated with the injury.
Tooth Trauma Caused by an Accident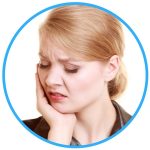 Trauma to teeth can happen to anyone when an accident occurs. Such types of tooth trauma due to accidents are dental fractures or breaks, avulsion of the tooth (when a tooth is knocked out completely), soft tissue injury or laceration, root fracture of the tooth, or subluxation of a tooth (when a tooth becomes loose).
Such injuries can occur from contact sports, accidental falls, automobile accidents or even work related or training accidents. They can happen to anyone and should be treated by a Flint emergency dentist as soon as possible.
Do You Need an Emergency Tooth Extraction?
Sometimes due to an abscess or other tooth condition, you may need to have an emergency tooth extraction. This type of procedure in Flint, Michigan may come as a surprise as it will come up rather quickly as an immediate need. You may be experiencing some symptoms such as increased sensitivity to different temperatures of food or liquids, or severe pain which lead you to see an emergency dentist in Flint.
At the recommendation of the dentist, they may tell you that you need to have the tooth extracted immediately. When they extract your tooth, you will be provided with different options for sedation to help provide you comfort during the procedure. These options can include numbing medicine that allows you to be awake or even full sedation where you will be asleep the entire time during the procedure.
After your extraction, you will want to make sure you avoid hard foods such as apples and potato chips as they can irritate the exposed gum in your mouth. Within about three days time, the tenderness and swelling will go down to give you more comfort. Your emergency dentist in Flint will more than likely prescribe you a pain reliever or recommend an over-the-counter one to help alleviate any discomfort associated with the emergency extraction.
Emergency Room Versus Emergency Dentist

When you experience a dental emergency, you may think that you should head to the nearest emergency room for treatment. This usually is everyone's first thought because not many people are familiar with where to go when it comes to a dental emergency in Flint, Michigan.
While an emergency room may be the best option for some dental emergencies such as a severe abscess or fractured jaw, it should not be the only option for all emergencies. In fact, there are some dental emergencies that should be treated by a dental professional. These include chipped or broken teeth, minor abscesses, lost fillings, and more.
A Flint, Michigan emergency dentist is better qualified to handle these types of emergencies because they specialize in the anatomy of the mouth. They also have the proper tools and equipment necessary in treating these types of conditions. Consider the dental emergency you are faced with before rushing off to the ER. Heading to an emergency dentist instead may save you time and money.
24 Hour Dentist Flint Options
When you are selecting which new Flint emergency dentist to go to, you will want to check their dental certification with the American Dental Association. Their website is equipped to help you search for a dentist and view their licensing and certifications that they hold. The Michigan Dental Association also offers the ability to search for a particular dentist through their find a dentist feature on their website. This makes it easier to ensure the emergency dentist you choose is qualified.
The information provided on Emergency Dentists USA is only intended for informational purposes only, and should not be used as an alternative to direct medical advice from a qualified professional. It's important to remember that every emergency dental situation is unique and requires the advice from someone trained specifically to treat dental conditions such as an emergency dentist in Flint, Michigan. Should you not be able to get ahold of an emergency dentist, calling 911 is recommended to assure that you receive prompt attention and response. There are a variety of emergency dental options to choose from in Flint, that you should be able to receive the proper attention when you need it.