Helping Thousands of People Each Year Find Dental Services
Emergency dental surgery, cavities, general dental care.
Find immediate help, no insurance required.
Get relief from chipped, cracked or lost teeth, abscesses or toothaches.
Emergency Dentist Hackensack NJ
A Hackensack, NJ emergency dentist can help you handle any dental emergency that may occur. An emergency dentist is trained in a vast array of dental services. Cracked teeth, knocked out teeth, broken teeth, lost fillings, excruciating dental pain, and other dental emergencies can be solved with a call or visit to your emergency dentist.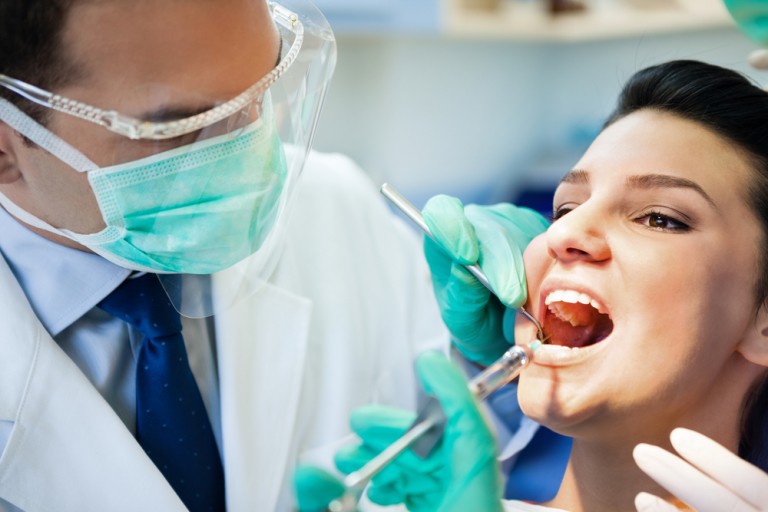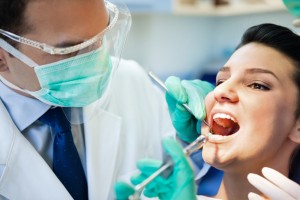 We Help You Find A 24 Hour Dentist In Hackensack
We can help you find a 24 hour dentist fast. First, check with your dentist. Many regular dental offices offer 24 hour dentist services. The 24 hour dentist is available 24 hours a day, 7 days a week. It is important to call a 24 hour dentist before going to their office. While they may be available 24 hours for emergencies, the emergency dentist may not be in the office 24 hours. The 24 hour dentist will determine if they need to see you right away or provide you with instruction on what to do until you can come in during regular business hours.
---
Emergency Dentists USA Hackensack Referral Service
Phone Number: 1 (855) 401-2701
Address: Our Referral Service to Various Dental Offices across Hackensack
Doctors Multiple
Description Call our Hackensack referral service Emergency Dentists USA phone number and get connected to an emergency dentist in Hackensack, NJ in seconds! We provide a service that will get you to the dentist that fastest and easiest way possible, you can call us 24 hours a day, 7 days a week and its 100% free!
---
AC Dental of Hackensack
Dentist: Dr. Suzan Ghattas
Address: 450 Hackensack Avenue, Hackensack, NJ 07601
Website: hackensackdental.com
Phone Number: (201) 489-1084
Description:
This knowledgeable, experienced, highly-trained dentist has been providing exceptional service for more than ten years. She specializes in dental implants, for which she went through two years of special training, Invisalign, laser dental procedures, porcelain veneers, and full mouth rehabilitation. She is committed to providing her patients with a dazzling, natural smile and boosted self esteem.
Office hours:
Monday 9 am to 7 pm
Tuesday 10 am to 8 pm
Wednesday – Closed
Thursday 10 am to 8 pm
Friday 9 am to 6 pm
Saturday 9 am to 2 pm
Sunday – Closed
---
Designing Smiles Dental
Dentist: Dr. Judith Mamah
Address: 121 Elm Avenue, Hackensack, NJ 07601
Website: www.designingsmilesdental.com
Phone Number: (201) 340-5368
Description:
This dentist possesses over twenty years of dental experience. She is certified in Invisalign, orthodontics, and dental implants. Her main focus is sedation and cosmetic dental services. Her passion for dental sedation services has hepoed many patients overcome their fear of dentists and improve their dental health.
Office hours:
Monday 9 am to 6 pm
Tuesday 9 am to 6 pm
Wednesday 9 am to 6 pm
Thursday 9 am to 6 pm
Friday 9 am to 2 pm
Saturday 8 am to 1 pm
Sunday – Closed
---
Dr. Dental
Address: 500 South River Street, Hackensack, NJ 07601
Website: www.mydrdental.com/emergency-dentist-in-hackensack-nj
Phone Number: (877) 776-9833
Description:
This dental group offers extended late hours five days a week and is open six days a week. They treat all ages from children to adults. They specialize in emergency dental services and can handle most any oral emergency you may encounter. For ten years they have been providing affordable, professional, and experienced dental services to the Hackensack community.
Office hours:
Monday 8 am to 7:30 pm
Tuesday 8 am to 7:30 pm
Wednesday 8 am to 7:30 pm
Thursday 8 am to 7:30 pm
Friday 8 am to 7:30 pm
Saturday 9 am to 3 pm
Sunday – Closed
---
Be Ready For Your Emergency Dental Hackensack Visit
In any emergency, including a dental emergency, you may become forgetful because you are in a rush. It is important to remember to bring everything you need to the emergency dental care office. If you think you require an emergency tooth extraction or other dental procedure that may require sedation or dental anesthesia, bring a driver with you. You will be unable to drive after this service. So the emergency dental care provider knows you are who you say you are, bring a valid, unexpired photo identification card. In order for the emergency dental care provider to submit claims properly, bring your dental card with you. Payment is generally required at the time of the emergency dental visit. Bring payment for the services you receive with you. Some emergency dental providers offer financial services or payment plans. If you cannot afford the services, inquire as to other options. If you do not have dental insurance, check to see if the emergency dental care office offers a discount for uninsured dental patients.
Choosing The Right Walk In Urgent Care Dentist in Hackensack
Choosing the right urgent care dentist can take a lot of time. Everyone has different needs. Some want a kid-friendly, fun environment in a walk in dentist office, others may want a more professional tone. If a dental emergency arises and you need to find an urgent care dentist quick, use your local Hackensack dental society website. It is the fastest and easiest way to find a walk in dentist. If you have time, you ca read reviews and ask others that live in your area their opinions of different urgent care dentists in the area.
Medically Fact-Checked & Written by Our Dental Editorial Team
You can read more about our editorial guidelines by clicking this link and learn more about the Emergency Dentists USA editorial team here.