Helping Thousands of People Each Year Find Dental Services
Emergency dental surgery, cavities, general dental care.
Find immediate help, no insurance required.
Get relief from chipped, cracked or lost teeth, abscesses or toothaches.
Emergency Dentist Hillsboro, OR
There is only one thing worse than waking up with a toothache. Waking up only to realize it is the weekend and your dentist is closed. That is where we come in, we connect you with an emergency dentist in Hillsboro, OR. So don't you dare suffer in agony from tooth pain any longer give us a call. Our great team is here for you at any time. We will help you find the best emergency dental clinic for your needs. In addition, we only work with dental offices that have well-evaluated credentials and are rated highly.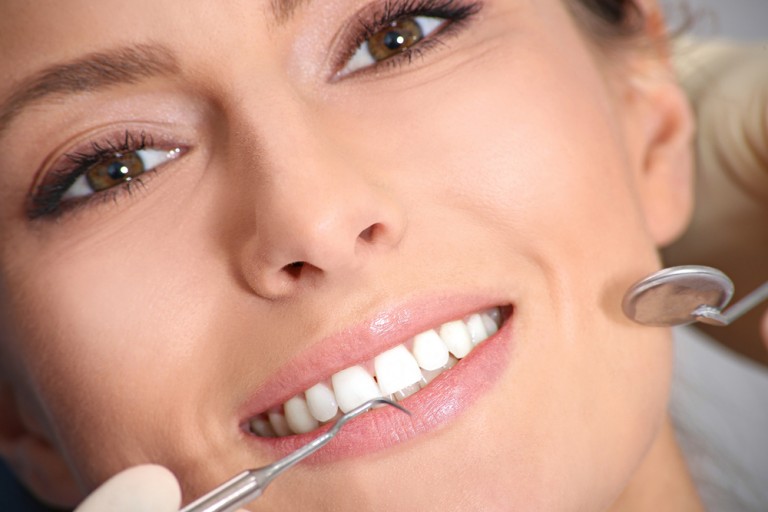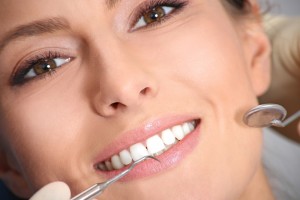 We Connect You With A 24 Hour Dentist In Hillsboro
These dentists work around the clock in order to provide you the best service possible when the need should arise. Don't concern yourself with the timing of a toothache as we will connect you with 24 hour dentists. They will provide needed relief when it just can't wait another day. We have been there and we understand how miserable tooth issues can be. It is our goal to help you find a dentist for quick relief. Most are flexible in their hours, but more importantly they are around to take care of you, even in the middle of the night. Detailed information of each of the local dentists in Hillsboro, OR is listed below.
---
Emergency Dentists USA Hillsboro Referral Service
Phone Number: 1 (855) 401-2701
Address: Our Referral Service to Various Dental Offices across Hillsboro
Doctors Multiple
Description Call our Hillsboro referral service Emergency Dentists USA phone number and get connected to an emergency dentist in Hillsboro, OR in seconds! We provide a service that will get you to the dentist that fastest and easiest way possible, you can call us 24 hours a day, 7 days a week and its 100% free!
---
Gentech Dentist
Dentist: Dr. Christiansen, Dr. Lee, Dr. McClure, Dr. Thenus, Dr. Arlauskas, Dr. Goodman, Dr. Colasurado, Dr. Reese, Dr. Nguyen, Dr. Govozden, Dr. Barghouri, Dr. O'Shea, and Dr. Watanabe, Fakhravar
Address: 5880 NE Cornell Road Suite D Hillsboro, OR 97124
Website: www.gentechdentist.com
Phone Number: (503) 615-8600
Description:
Gentech is a very diverse practice where they have dentists with a variety of different specialties from pediatrics to oral surgery and everything in between. They offer preventative, restorative and cosmetic services to meet all of your needs. In addition, they can get you in with one call should you have an emergency that can't wait.
Office hours:
Monday 7 am to 7 pm
Tuesday 7 am to 7 pm
Wednesday 7 am to 7 pm
Thursday 7 am to 7 pm
Friday 7 am to 4 pm
Saturday – Emergency only
Sunday – Emergency only
---
Gentle Dental Hillsboro, OR
Dentist: Dr. Brammer, Dr. Sheth, Dr. Burgin, Dr. Buenjemia, and Dr. Bogdan
Address: 1001 SE Tualatin Valley Hwy Suite A-16 Hillsboro, OR 97123
Website: www.gentledentalhillsboro.com
Phone Number: (503) 298-4105
Description:
Gentle Dental offers everything imaginable from dental veneers to cosmetic dentistry, and even oral surgery just to name a few. They have convenient hours and are able to accommodate your schedule well. In pain in the middle of the night? Give us a call and we will find the right place for you. Gentle Dental has a great team and they work to meet the needs of the patient.
Office hours:
Monday 8 am to 6 pm
Tuesday 8 am to 6 pm
Wednesday 8 am to 6 pm
Thursday 8 am to 6 pm
Friday 8 am to 5 pm
Saturday – By appointment only
Sunday – Closed
---
Smith Dental
Dentist: Dr. John Smith and Dr. Ryan Smith
Address: 620 SE Oak St, Suite D, Hillsboro, OR 97123
Website: www.hillsborofamilydentistry.com
Phone Number: (503) 336-9458
Description:
Smith Dental is a father and son dental office that caters to their patients. They have extensive knowledge in the field of dentistry. In addition, they also have expertise in sleep apnea problems which can be fixed by oral means. They are great at providing families with a multitude of services including oral surgery. Smith dental offers emergency hours as well and it only takes a moment to call.
Office hours:
Monday 7:30 am to 6:30 pm
Tuesday 7:30 am to 6:30 pm
Wednesday 7:30 am to 6:30 pm
Thursday 7:30 am to 6:30 pm
Friday 7:30 am to 6:30 pm
Saturday – Closed
Sunday – Closed
---
Prepare For Your Emergency Dental Hillsboro Visit
When it comes emergency dental Hillsboro it is best to be prepared for your visit. We understand that it is both painful and frustrating but we take the worry away with emergency dental care Hillsboro, and even emergency tooth extraction Hillsboro. You can do this by first calling ahead. Next, when you are on the phone ask what they require you to do or bring with. Don't forget to bring your dental insurance card and what you will use to make a payment. Always have a driver when needed after a procedure where medication, that could impair your driving is used.
You can't go wrong by using us to help point you in the right direction to find the best dentist to meet your needs. There is a wide variety of dentist we can introduce you to and all of which are highly qualified for the job.
Choosing The Right Walk In Urgent Care Dentist in Hillsboro
It can be quite difficult when you are looking to choose a new dentist, but it doesn't need to be. One of the best ways to ensure that you are choosing the right dentist is to seek out recommendations from family and friends. After that, you can check to make sure the dentist is properly certified through the dental society. If they have a great rating with Angie's list or the Better Business Bureau that is also a plus in the right direction. A background check can even be run on the dentist to verify that they are dentists with character.
There are walk-in dentist Hillsboro that is similar to that of an urgent dental care dentist Hillsboro, OR. This will give you the ability to walk in at a convenient time for you without scheduling an appointment although it won't hurt to call ahead just to check so you are not waiting. Soon after visiting your local dentist you will be on your way to a pain-free life once again. Now is the time to stop procrastinating and call to find out which dentist is right for you. The longer you wait the worse it will get.
Medically Fact-Checked & Written by Our Dental Editorial Team
You can read more about our editorial guidelines by clicking this link and learn more about the Emergency Dentists USA editorial team here.