Helping Thousands of People Each Year Find Dental Services
Emergency dental surgery, cavities, general dental care.
Find immediate help, no insurance required.
Get relief from chipped, cracked or lost teeth, abscesses or toothaches.
Emergency Dentist Hoboken, NJ
Isn't it always the case that you need to find an emergency dentist at the very worst time? It is usually a Friday night where you are stuck with two more days looking if something doesn't happen fast. They are out there but can definitely be difficult to find. That is why we are here to help you get into an emergency dentist Hoboken as soon as possible. There is never a good reason to suffer in pain.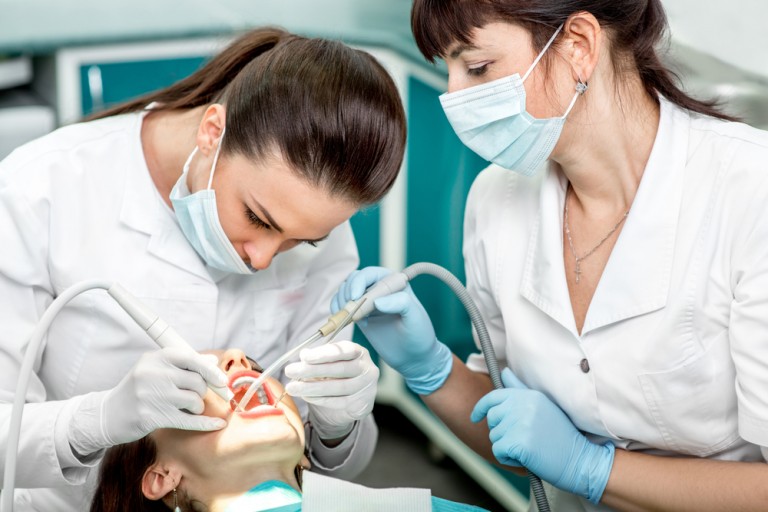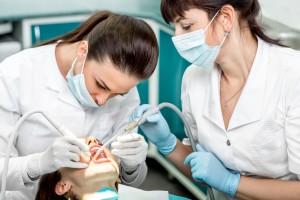 Let Us Find You A 24 Hour Dentist In Hoboken
As was stated above, finding a 24 hour dentist can be very difficult but we will fix that problem for you. Below we have listed three of the best Hoboken dentist that you can get into anytime you are in need to be seen immediately. We have found three 24 hour dentist Hoboken, NJ that should work well for you. We have also listed all of the pertinent information so all you need to do is give them a call.
---
Emergency Dentists USA Hoboken Referral Service
Phone Number: Click to Call:
Address: Our Referral Service to Various Dental Offices across Hoboken
Doctors Multiple
Description Call our Hoboken referral service Emergency Dentists USA phone number and get connected to an emergency dentist in Hoboken, NJ in seconds! We provide a service that will get you to the dentist that fastest and easiest way possible, you can call us 24 hours a day, 7 days a week and its 100% free!
---
Dental Arts Of Hoboken
Dentist: Dr. Michael M. Moawad
Address: 726 Washington St, Hoboken, NJ 07030
Website: dentalartsofhoboken.com
Phone Number: (201) 963-9000
Description:
Dental Arts of Hoboken provide a comfortable and affordable connection to a brilliant smile. They perform both cosmetic and general dentistry and work with patients of all ages. They work in an atmosphere of warmth making each patient feeling truly cared for.
Office hours:
Monday 7 am to 4 pm
Tuesday 7 am to 4 pm
Wednesday 10 am to 7 pm
Thursday 10 am to 3 pm
Friday 7 am to 3 pm
Saturday 8 am to 2 pm
Sunday – Closed
---
Farag Dentistry
Dentist: Dr. Marian Farag
Address: 1006 Washington St, Hoboken, NJ 07030
Website: faragdentistry.com
Phone Number: (201) 792-7073
Description:
Dr. Farag and her entire office work to provide general and cosmetic dentistry to the community of Hoboken. They perform services in a comfortable setting in order to make patients feel comfortable and ready to make the next appointment when they leave. They believe in giving you the smile you deserve.
Office hours:
Monday 9 am to 6 pm
Tuesday 9 am to 2 pm
Wednesday 9 am to 7 pm
Thursday 12 am to 7 pm
Friday – Closed
Saturday 8 am to 1 pm
Sunday – Closed
---
Frank R. DePaola DDS & Associates, LLC
Dentist: Dr. Frank R. DePaola, Dr. Michael McCleaster and Dr. Jennifer Paik
Address: 1130 Maxwell Lane, Hoboken, NJ 07030
Website: cosmeticdentistryhoboken.com
Phone Number: (201) 380-7168
Description:
The dental office of Dr. DePaola puts a high value on creating everlasting relationships with his patients in order to deliver exquisite care. They work with all age groups and although they have world-class experience you will feel like you are in a small setting do to their compassionate caring nature. Working to create a beautiful smile inside and out. Call today to get on the schedule.
Office hours:
Monday 10 am to 8 pm
Tuesday 12 am to 8 pm
Wednesday 10 am to 8 pm
Thursday 12 am to 8 pm
Friday 7 am to 2 pm
Saturday 9 am to 2 pm
Sunday – Closed
---
Prepare For Your Emergency Dental Hoboken Scheduled Appointment
So thanks to a little help from your friends, us. You now have a number so that you can call and schedule an appointment with an emergency dental Hoboken, NJ. Here we list a few ways to make sure that you are ready to go when the time comes. First, check and make sure the dentist takes your insurance. Then, remember the appointment time so you don't get charged a late fee. After you are done with that you will want to make sure that you have all of the paperwork, insurance card and money ready to go. At your emergency dental care Hoboken, NJ make sure that you also have someone drive you home from the appointment. Because you will not be in shape to drive yourself if you have emergency tooth extraction Hoboken, NJ
Choosing The Best Walk In Urgent Care Dentist in Hoboken For Your Needs
When choosing the best walk in dentist Hoboken, NJ make sure that you have verified with the dental society to be sure of all credentials. This helps make sure the doctor is perfectly skilled for whatever services you need. When you go to an urgent care dentist Hoboken, NJ you want the best which we have listed above. Just make sure that you are always double checking by using the society as back up.
Medically Fact-Checked & Written by Our Dental Editorial Team
You can read more about our editorial guidelines by clicking this link and learn more about the Emergency Dentists USA editorial team here.