Helping Thousands of People Each Year Find Dental Services
Emergency dental surgery, cavities, general dental care.
Find immediate help, no insurance required.
Get relief from chipped, cracked or lost teeth, abscesses or toothaches.
Holistic Dentist Anaheim, CA – Find a Natural Dentist in Anaheim
The city of Anaheim is surrounded by family fun and adventure. Disneyland and Disney's California Adventure are enjoyed by guests from all over the world, but Anaheim is also known for its elegant resorts, high-end shopping experiences, and delicious California wines. A visit to Anaheim is definitely less fun if you encounter a terrible toothache or other dental problem, but this city is the home of plenty of excellent holistic dentists to meet your needs.
The Emergencydentistsusa.com website is a perfect starting point on your search for a great Anaheim holistic dentist. Just scroll through our hand-selected listing of holistic dentists in this area, and click on the dental office with hours or services that suit your dental needs. From cosmetic dentistry to restorative dental care, our convenient website provides you with everything from office hours to driving directions to make your experience more pleasant. Scroll through our top holistic dentists and find out about insurances accepted, payment policies, and holistic procedures offered.
When you do not have access to the internet, our 24-hour dentist finder hotline is a great option to use in selecting a dentist. Call our toll-free number and speak with a caring agent who can help you choose a dentist, set up your first dental appointment, and find your way right to the dental office. Remember to bring your photo ID, dental insurance card, and any necessary copayment with you to your dental visit. Arrive early to fill out the necessary paperwork.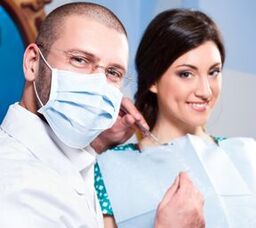 Holistic Dental Office Anaheim Listings
From Disneyland to dental offices, Anaheim is a great place to be when you are looking for fun or searching for a new holistic dentists. Scroll down to see our top three Anaheim holistic dentists below.
Dental Wellness Center
Phone Number: 562-421-3747
Address: 5406 E Village Rd, Long Beach, CA 90808
Website: www.rpmdentistry.com
Doctors: Dr. McBride
Description: Dr. McBride brings over 35 years of holistic dentistry experience in a comfortable and peaceful dental setting. From TMJ treatments to conquering sleep apnea, this holistic dental office provides you with all of the services that you need for a healthy and bright smile. Mercury-free fillings, patient focused care, and soothing music all work together to provide you with an excellent dental experience.
Mon 8:00 AM – 5:00 PM
Tue 8:00 AM – 5:00 PM
Wed 8:00 AM – 5:00 PM
Thu 7:00 AM – 4:00 PM
Fri Closed
Holistic Dental Arts
Phone Number: 949-748-0673
Address: 1401 N Tustin Ave #345, Santa Ana, CA 92705
Website: www.holisticdentalarts.com
Doctors: Dr. Zraiqat
Description: Offering Zirconia ceramic dental implants, mercury-free fillings, and digital x-rays to begin your holistic experience, Holistic Dental Arts is well-versed in alternative dentistry options. From restorative dentistry to cosmetic services, this dental clinic works to bring you your very brightest smile possible. A caring staff and a lovely office make each visit a pleasant experience.
Mon 10:00 AM – 6:00 PM
Tue 10:00 AM – 6:00 PM
Wed 10:00 AM – 6:00 PM
Thu 10:00 AM – 6:00 PM
Fri 10:00 AM – 6:00 PM
David Son DDS
Phone Number: 949-565-4929
Address: 13925 Yale Ave #110, Irvine, CA 92620
Website: www.4my2th.com
Doctors: Dr. Son
Description: Located just outside of Anaheim, Dr. David Son's holistic dental office provides patients with an alternative to the standard general dentistry. State-of-the-art technology, a caring staff, and years of holistic dental experience set this dental office apart from the rest. Using only biocompatible materials, Dr. Son ensures that you will love your brand new smile.
Mon 8:00 AM – 5:00 PM
Tue 8:00 AM – 5:00 PM
Wed 8:00 AM – 5:00 PM
Thu 8:00 AM – 5:00 PM
Fri Closed
Holistic Dentist Anaheim
The journey to whole body health begins with the search for a great Anaheim holistic dentist. When you choose a holistic dentist over a standard general dentist, you understand the importance of biologically compatible dental materials and the impact that they have on your overall health. This type of choice means that you are taking control of what you put into your body. It seems like selecting a holistic dentist might mean that you have to start your dental services all over again, but most holistic dentists can pick up right where you need help the most.
Contact the California Dental Association to ensure that your new dentist has the proper credentials and licensing to work in the state of California. This is important so that you can be positive that your new dentist is certified for your state. You can click on the search box and enter your dentist's name to find current certificates. Visit the dental office and speak with the receptionist to see certificates right in the dentist's office.