Helping Thousands of People Each Year Find Dental Services
Emergency dental surgery, cavities, general dental care.
Find immediate help, no insurance required.
Get relief from chipped, cracked or lost teeth, abscesses or toothaches.
Holistic Dentist Atlanta, GA – Find a Natural Dentist in Atlanta
With plenty to do and see, Atlanta, Georgia is a southern city with plenty of adventure to share with visitors. From the world class Georgia Aquarium to the High Museum of Art, Atlanta provides guests with a variety of entertainment options that suit any taste. Ranked among the top 40 cities in the world in economic impact, Atlanta is a perfect place to seek out a new job, a new lifestyle or even a new holistic dentist. The large population of excellent dentists in the city makes it simple to select a great dentist when you have a dental emergency.
Emergencydentistsusa.com provides you with a simple solution for choosing a holistic dentist in Atlanta. Just click on any of the dentists listed on our convenient website, and check out the office hours, get driving directions, and learn more about the dentist or dentists who care for patients from each office. Information like specialties and services offered are also available on our easy-to-access website.
When you are not able to access the internet you can speak with one of our friendly dental finder agents via our 24-hour hotline to learn more about holistic dental offices in Atlanta. Operators can also provide you choose a holistic dentist, share driving directions, and even set up your first dental appointment. Remember to bring your dental insurance card, any necessary copayment, and your photo identification to your first dental visit. You should also arrive at least 10 to 15 minutes prior to your dental appointment in order to complete any necessary paperwork.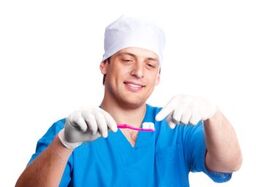 Holistic Dental Office Atlanta Listings
A bustling city like Atlanta means that there are plenty of excellent holistic dentists to choose from, even when you are in a rush due to a dental emergency. Below you will find three of the top Atlanta holistic dental clinics.
Cann Dentistry
Phone Number: 404-233-1102
Address: 3525 Piedmont Rd NE, Building 5, Suite 408, Atlanta, GA 30305
Website: www.canndentistry.com
Doctors: Dr. Cann, Dr. Kim, Dr. McInnis
Description: With over 25 years of experience in biocompatible dentistry, Dr. Cann invites patients to enjoy their dental visits in an atmosphere that is respectful, comfortable, and that offers quality care. From the removal of amalgam fillings to routine cleanings or emergency dental services, this dental clinic provides everything a patient requires for optimum dental health.
Mon 7:30 AM – 4:00 PM
Tue 7:15 AM – 2:45 PM
Wed 7:30 AM – 4:00 PM
Thu 7:15 AM – 2:45 PM
Fri Closed
Dazzling Smiles
Phone Number: 404-900-5175
Address: 2986 Grandview Avenue NE, Atlanta, GA 30305
Website: www.dazzlingsmiles.com
Doctors: Dr. McKenzie
Description: When you are worried about healthy gums or a terrible toothache, the doctor at Dazzling Smiles is standing by to ease your fears. Comprehensive dental care with quality biocompatible products and state-of-the-art technology make Dazzling Smiles a top holistic dental clinic in the Atlanta area.
Mon 10:00 AM – 4:00 PM
Tue 10:00 AM – 4:00 PM
Wed 10:00 AM – 4:00 PM
Thu 10:00 AM – 4:00 PM
Fri 7:300 AM – 12:00 PM
Radiant Smiles Dental
Phone Number: 404-389-0700
Address: 587 Virginia Avenue NE, Suite 5, Atlanta, GA 30306
Website: www.radiantsmilesdental.com
Doctors: Dr. Grace Wu
Description: Specializing in gorgeous smiles, Radiant Smiles Dental is a holistic dental clinic in the city of Atlanta. From routine examinations and x-rays to comprehensive restorative procedures, this dental clinic offers exactly what you need when it comes to quality dental care.
Mon 8:00 AM – 5:00 PM
Tue 8:00 AM – 5:00 PM
Wed 8:00 AM – 5:00 PM
Thu 8:00 AM – 5:00 PM
Fri Closed
Holistic Dentist Atlanta
Holistic dental treatments allow you to avoid many of the materials like mercury that might cause an incompatible reaction in your body. Beginning treatment with a holistic dentist does not mean that you have to start your entire dental plan over again, but does allow you to take more control of the dental products that are used in your dental care. Many people who choose a holistic dentist are seeking to improve their quality of life and take control of their health.
When you choose a new Atlanta holistic dentist, it is always important to check that dentist's current licensing and credentials to ensure that he or she has all of the current licensing that is required. You can do this by speaking with the receptionist at the dental clinic during or before your first visit. Often, these licenses and credentials are displayed in the office. You can also check current licensing and credentialing by accessing the Georgia Dental Association website. Simply enter your dentist's name in the search box to see all of the licensing information.
Medically Fact-Checked & Written by Our Dental Editorial Team
You can read more about our editorial guidelines by clicking this link and learn more about the Emergency Dentists USA editorial team here.