Helping Thousands of People Each Year Find Dental Services
Emergency dental surgery, cavities, general dental care.
Find immediate help, no insurance required.
Get relief from chipped, cracked or lost teeth, abscesses or toothaches.
Holistic Dentist Beaumont, TX – Find a Natural Dentist in Beaumont
Located in southeastern Texas, Beaumont is a spectacular mix of exciting cultures. This Texas town dates back over 100 years and is home to a huge variety of museums, galleries, festivals, and sports legends. Plenty of outdoor activities including swimming, hiking, gorgeous nature trails, and the Texas History Trail. Visitors and residents seeking a new holistic dentist also have plenty of options including dental experts like general dentists, orthodontists, and periodontists.
The Emergencydentistsusa.com website is a spectacular place to complete your search for an excellent Beaumont holistic dentist. Just scroll through our comprehensive listing of holistic dental offices and click on the office that offers services to suit your dental needs. Choose a general dentist, orthodontist, or a dental surgeon by just clicking through our convenient list. You will also find information like driving directions, insurances accepted, and services offered at each dental office.
Need a little more help choosing a Beaumont holistic dentist? Access our 24-hour dentist finder hotline and speak with a caring agent who can help you with your search. Our toll-free dentist finder hotline agent can set up your first dental appointment and even give you driving directions to the new office. Remember to bring your dental insurance card and photo ID with you to visit your new dentist. Arrive at least 10 to 15 minutes early to ask any questions that you might have, and to fill out the new patient paperwork.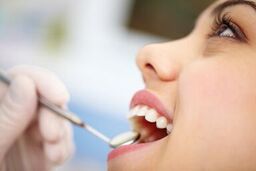 Holistic Dental Office Beaumont Listings
The city of Beaumont offers lots of choices for anyone seeking a new holistic dentist. Scroll down to view three of the top Beaumont holistic dentists below.
Justin L. Morrison DDS
Phone Number: 409-866-3700
Address: 10 Bayoubrandt Dr, Beaumont, TX 77706
Website: www.beaumonttxdentist.com
Doctors: Dr. Morrison
Description: Offering mercury-free fillings, safe digital x-rays, and even porcelain crowns, Dr. Morrison's dental office is a favorite in the Beaumont area. Understanding that your smile affects everything that you do, this caring and convenient dental clinic offers cosmetic and restorative dental care. A friendly staff makes each visit a pleasant experience regardless of your age or anxiety level.
Mon 8:00 AM – 5:00 PM
Tue 8:00 AM – 5:00 PM
Wed 8:00 AM – 5:00 PM
Thu 8:00 AM – 5:00 PM
Fri Closed
William K. Baxley DDS
Phone Number: 409-892-2208
Address: 4320 E Lucas Dr, Beaumont, TX 77708
Website: www.baxleybeaumontdental.com
Doctors: Dr. Baxley
Description: With over 30 years of experience, Dr. Baxley understands how your smile affects your daily life. From removing those amalgam fillings and replacing them with biocompatible materials to restorative dental care, this dentist's office is definitely a full-service clinic. Lumineers and porcelain veneers are available to compliment your smile.
Mon 8:00 AM – 5:00 PM
Tue 8:00 AM – 5:00 PM
Wed 8:00 AM – 5:00 PM
Thu 8:00 AM – 5:00 PM
Fri Closed
Joel Lane Smith DDS
Phone Number: 409-895-0089
Address: 4330 Calder Ave, Beaumont, TX 77706
Website: www.joelsmithdds.com
Doctors: Dr. Smith
Description: Treating TMJ and neuromuscular disorders along with practicing general dentistry, Dr. Smith prides himself in working toward your total health. Treating patients like family and listening to each patient's wants and needs sets this office apart from the rest. From cosmetic care to restorative special services, Dr. Smith makes each visit a pleasure.
Mon 8:00 AM – 5:00 PM
Tue 8:00 AM – 5:00 PM
Wed 8:00 AM – 5:00 PM
Thu 8:00 AM – 5:00 PM
Fri Closed
Holistic Dentist Beaumont
Selecting a holistic dentist in Beaumont does not mean that you have to begin your dental journey over again. This type of change just means that you are taking control of your dental health and how this affects your entire well being. From mercury-free fillings to digital x-rays that use low radiation technology, a holistic dentist works to perform services that benefit your entire body rather than just your mouth and teeth. Choosing a new Beaumont holistic dentist provides you with an alternative to the standard general dentist.
The Texas Dental Association offers anyone seeking a new Beaumont holistic dentist with the current licensing and credentials that are important when it comes to ensuring your health. Just log onto the website and enter your new dentist's name into the search box. View licensing and credentials to help with your holistic dentist decision. You can also find all of this information by visiting the dental office prior to your first visit. Speak with the receptionist to learn about your new dentist's current licensing.