Helping Thousands of People Each Year Find Dental Services
Emergency dental surgery, cavities, general dental care.
Find immediate help, no insurance required.
Get relief from chipped, cracked or lost teeth, abscesses or toothaches.
Holistic Dentist Boulder, CO – Find a Natural Dentist in Boulder
Located just 30 miles from Denver, Boulder is one of the largest cities in the state of Colorado. Known for outdoor adventure and amazing weather, Boulder invites visitors from all over the world to sample gorgeous hot springs, winter snow sports, and hiking the beautiful mountain trails. Boulder is also home to its own Museum of Natural History and the Fiske Planetarium. Visitors to Boulder are able to avail themselves of a wide selection of great holistic dentists when suffering from a dental emergency, making Boulder a great place for dental services.
The Emergencydentistsusa.com website is an excellent location to begin and end your search for a holistic dentist. Just log onto our website and scroll through the large selection of Boulder holistic dentists. Click on the dental office with services that suit your needs, and set up that first dental appointment. The Emergencydentistsusa.com website offers you all of the information that you need to make an informed decision about your dental care, including services offered, office hours, and insurances accepted. You can even find driving directions on our comprehensive website.
When you need a little more help finding the right Boulder holistic dentist, our 24-hour dentist finder hotline is always available. Just call the toll-free number and speak to a caring agent who is standing by to set up your very first dental appointment. Our agent also offers driving directions if necessary. Remember to bring your dental insurance card with you when you visit your new Boulder holistic dentist. You will also need your photo ID and any copayment required by the dental insurance. Arrive 15 minutes early to complete the new patient paperwork.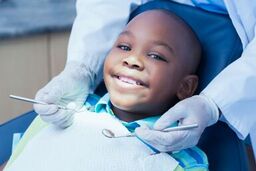 Holistic Dental Office Boulder Listings
Boulder is a great place for outdoor sports and family fun. It is also a great place to find a new holistic dentist. Take a look at our top three Boulder holistic dentists below.
Boulder Holistic Dentistry
Phone Number: 303-443-4984
Address: 2006 Broadway # 201, Boulder, CO 80302
Website: www.boulderholisticdentistry.com
Doctors: Dr. Mustian
Description: Ensuring that your dental health is the most important topic while you visit the office, Dr. Mustian gives each patient her complete attention. Mercury-free fillings, single appointment crowns, digital x-rays, and metal free appliances are all provided at Boulder Holistic Dentistry. The caring staff and friendly dentist work hard to give you an anxiety-free dental experience.
Mon 8:30 AM – 6:00 PM
Tue 8:30 AM – 6:00 PM
Wed 8:30 AM – 6:00 PM
Thu 8:30 AM – 6:00 PM
Fri 8:30 AM – 4:00 PM
Studio Z Dental
Phone Number: 303-802-4313
Address: 818 W South Boulder Rd, Louisville, CO 80027
Website: www.studiozdental.com
Doctors: Dr. Zyvoloski, Dr. Faraj, Dr. Nicholson
Description: Family dental services, restorative dental services, and cosmetic dentistry are all available at Studio Z Dental. This full-service dental clinic provides natural dentistry options like ozone root canals, mercury-free fillings, and laser gum surgery. A caring staff and a relaxing atmosphere make Studio Z Dental a favorite in the Boulder area.
Mon 8:00 AM – 5:00 PM
Tue 7:00 AM – 5:00 PM
Wed 7:00 AM – 6:00 PM
Thu 8:00 AM – 5:00 PM
Fri 7:00 AM – 4:00 PM
Natural Dentistry
Phone Number: 303-543-8555
Address: 625 S Broadway, Boulder, CO 80305
Website: www.naturaldentistboulder.com
Doctors: Dr. Green
Description: Creating beautiful dental geography, this dental office has a quirky side. Friendly, caring, and committed staff members and an experienced dentist create an atmosphere that is perfect for anyone with a dental issue. From natural dentistry to digital x-rays and natural therapies for periodontal disease, this full-service dental office ensures that you receive your very best smile.
Mon Closed
Tue 7:30 AM – 6:00 PM
Wed 7:30 AM – 6:00 PM
Thu 7:30 AM – 6:00 PM
Fri Closed
Holistic Dentist Boulder
When you choose a holistic dentist in Boulder, you are making a choice to put your whole body health first. This type of dentist offers many of the same services as a standard general dentist with the added bonus of natural dentistry as well. From mercury-free fillings to ozone root canals, natural dentistry provides alternative materials and chemicals that are considered to be biocompatible. You do not have to begin your dental journey all over from the start when you choose a holistic dentist, but you will definitely see a difference in your overall health.
Any time you choose a new dentist in Boulder, it is a great idea to check that your dentist is properly licensed and credentialed in the state of Colorado. You can use the Colorado Dental Association website to view this information online. Just log onto the website and enter your dentist's name in the search box. Click "enter" and view the current licensing and credentials easily. You can also find this information by visiting the dental office prior to your first appointment. Speak with the dental receptionist to view current licensing documents.