Helping Thousands of People Each Year Find Dental Services
Emergency dental surgery, cavities, general dental care.
Find immediate help, no insurance required.
Get relief from chipped, cracked or lost teeth, abscesses or toothaches.
Holistic Dentist Denver, CO – Find a Natural Dentist in Denver
Situated exactly one mile above sea level, the Mile High City is the most populous city in the state of Colorado. Denver invites tourists and residents alike to enjoy balmy weather with spectacular views of the Rocky Mountains and plenty of options for outdoor fun riding bikes, skiing, snowboarding, and even swimming. Suffering from a terrible toothache is not an issue in this large city because of the number of excellent holistic dentists available in Denver.
Emergencydentistsusa.com provides you with a convenient and comprehensive listing of holistic dentists in Denver, making it simple to find the right dentist to suit your needs. Our website shares a listing of excellent holistic dentists that are simply a click away. Gather all of the information that you need to find your next holistic dentist with our driving directions, hours of operation, and payment types accepted. If you do not have time to get online and browse our website to select a new dentist, you can also choose to call our 24-hour dental office finder.
Gather your recent dental records, a current identification card, and your insurance card and call our dental office hotline to speak with a kind and caring operator who can help you to choose your new Denver holistic dentist. Our friendly agents will also assist you in setting up your first appointment and provide you with directions to the dental clinic. Try to arrive at least 10 to 15 minutes prior to your dental appointment and remember to bring your dental insurance copay with you if you have one.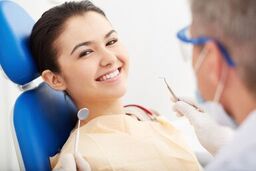 Holistic Dental Office Denver Listings
A wide variety of Denver holistic dental offices on the Emergencydentistsusa.com website makes it easy to select a new holistic dentist without the hassle of traveling all over town.
BioDentist Denver
Phone Number:303-333-9000
Address: 455 South Hudson Street, Suite 200, Denver, CO 80246
Website: www.biodentist.com
Doctors: Dr. John Augspurger, Dr. Dickerson, Dr. Popp
Description: This dental office and the friendly staff are working on setting a new standard in oral health and beauty with safe and effective dental protocols. Removing metal from your dental work and providing you with a healthy and brilliant new smile are on the agenda when you enter the doors of BioDentist Denver.
Mon 9:00 AM – 6:00 PM
Tue 9:00 AM – 6:00 PM
Wed 9:00 AM – 6:00 PM
Thu 9:00 AM – 6:00 PM
Fri – Limited Hours
Denver Dentistry
Phone Number: 303-225-9405
Address: 5920 S. Estes Drive, Suite 200, Littleton, CO
Website: www.denverdentistry.com
Doctors: Dr. Grabiak
Description: Providing mercury-free fillings and replacing amalgam fillings means removing metal from your body and committing to a better overall health. Dr. Grabiak at Denver Dentistry works to focus on the whole health of your body including your dental health, and provides cosmetic and restorative dentistry in a caring and attentive atmosphere.
Mon 7:00 AM – 3:00 PM
Tue 7:00 AM – 1:00 PM
Wed 1:00 PM – 7:00 PM
Thu 7:00 AM – 1:00 PM
Fri 7:00 AM – 1:00 PM
McGinty Dental Group
Phone Number: 303-988-4949
Address: 4260 S. Wadsworth Blvd., Unit 100, Littleton, CO 80123
Website: www.mcgintydentalgroup.com
Doctors: Dr. McGinty, Dr. Greear-Schmidt, Dr. Dickerson
Description: With three on-staff dentist who are committed to providing healthy alternatives to the standard dentistry options, McGinty Dental Group is a great location for starting your new healthy journey. From cosmetic dentistry to restorative dental care, the McGinty Dental Group utilizes state-of-the-art technology to coordinate the health of your mouth.
Mon 8:00 AM – 5:00 PM
Tue 8:00 AM – 5:00 PM
Wed 7:00 AM – 6:00 PM
Thu 7:00 AM – 6:00 PM
Fri 7:00 AM – 3:00 PM
Sat – Closed
Holistic Dentist Denver
Visiting a new holistic dentist in Denver does not mean that you will not have access to all of the new and innovative technology that standard dental clinics offer. Denver holistic dentists provide safe and healthy alternatives to those antiquated amalgam fillings and offer a whole body dental experience. Choosing a holistic dentist means taking an interest in your health and the materials that are used in your dental care. Holistic dental clinics also tend to be better for the environment by utilizing dental products that are safe and effective with minimal waste.
Use the Colorado Dental Association's website to access your new holistic dentist's current licensing and credentials. This website allows you to ensure that the Denver holistic dentist that you choose is currently licensed to be working in the state of Colorado. You can also take a look at the holistic dentist's current licensing and credentials by checking out the dental office and speaking with a friendly receptionist.
Medically Fact-Checked & Written by Our Dental Editorial Team
You can read more about our editorial guidelines by clicking this link and learn more about the Emergency Dentists USA editorial team here.