Helping Thousands of People Each Year Find Dental Services
Emergency dental surgery, cavities, general dental care.
Find immediate help, no insurance required.
Get relief from chipped, cracked or lost teeth, abscesses or toothaches.
Holistic Dentist Long Beach, CA – Find a Natural Dentist in Long Beach
Fun awaits you in Long Beach, CA. There are never enough days in a vacation to do all that this city holds for you. While here, you must check out the Aquarium of the Pacific, which is packed with sea-life exhibits that are breathtaking and fact sheets full of interesting information. You also need to check out The Queen Mary, which is a floating hotel that boasts 1930s charm. No matter what is on the agenda, you do not have time for tooth pain, but it happens and it can be unexpected. When tooth pain does strike, know that Memphis has many natural dentists ready to see and treat you.
Emergencydentistsusa.com wants you to know that you do not have to spend hours looking for a natural dentist in Long Beach. We have prepared a list of dentists for you to choose from. All you need to do is take a moment to view our list online.
Should you not be able to access the Internet, you can call our toll-free hotline and one of our friendly and helpful team members will work with you to identify a natural dentist in Long Beach. Once you are happy with the chosen dentist option, our team can schedule your first appointment for you. We do recommend that you arrive early to your appointment to fill out any paperwork and that you bring your ID, insurance card, and copayment too.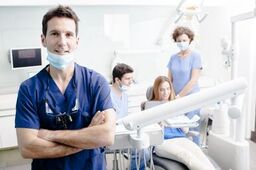 Holistic Dental Office Long Beach Listings
Whether your tooth is hurting or you think you have a dental abscess, you will find that there are many holistic dental choices in Long Beach. These dentists practice general, cosmetic, and restorative dentistry among other areas. You will be able to receive the care you need in a timely manner and without the worry that you have to suffer through your vacation in pain.
Dental Wellness Center
Phone Number: 562-508-4915
Address: 5406 E. Village Road, Long Beach, CA 90808
Website: www.rpmdentistry.com
Doctors: Dr. Robert P. McBride, DDS
Description: Dental Wellness Center offers you a personalized, relaxing, and holistic approach to dentistry. We are equipped to treat the entire family right here under one roof. We offer a wide range of services from general to cosmetic dentistry and our approach to treatment is a whole body one. We think about your mental, spiritual, and physical well-being. If you are ready to experience dentistry in an anxiety-free environment, call us now.
Mon 8:00 AM – 5:00 PM
Tue 8:00 AM – 5:00 PM
Wed 8:00 AM – 5:00 PM
Thu 7:00 AM – 4:00 PM
Fri Closed
American Dental Center
Phone Number: 562-986-5570
Address: 3318 E. Anaheim St., Long Beach, CA 90804
Website: www.americandentalcenter.org
Doctors: Dr. Komoc Bashar, DDS
Description: At American Dental Center, we have been practicing holistic dental care for over 20 years. We are committed to the best oral procedures in the area. From general dentistry to reconstructive procedures, we are here for you. Our office environment is designed to keep you calm and comfortable the entire time.
Mon 9:00 AM – 5:00 PM
Tue 9:00 AM – 5:00 PM
Wed 9:00 AM – 5:00 PM
Thu 9:00 AM – 5:00 PM
Fri 9:00 AM – 5:00 PM
Sat 9:00 AM – 5:00 PM
La Holistic Dentistry
Phone Number: 310-208-4297
Address: 10850 Wilshire Blvd., Ste. 330, Los Angeles, CA 90024
Website: www.laholisticdentistry.com
Doctors: Dr. Karla Solis
Description: At La Holistic Dentistry, we are ready to provide you with a dental experience that makes you want to return to our office. We know that less is more and our holistic approach encompasses your entire body. We know that the environment you want to be treated in is healthy and we have worked hard to ensure the cleanest practice in the area. Call us today to learn more about how we can help you get a beautiful smile.
Mon 9:00 AM – 6:00 PM
Tue 7:00 AM – 4:00 PM
Wed 10:00 AM – 7:00 PM
Thu 8:00 AM – 3:00 PM
Fri Closed
Holistic Dentist Long Beach
If you have decided that you want to visit a natural dentist in Long Beach, have no fear. There are many options available to you. These holistic dentists will merge your mind, body, and spirit through natural dental care that takes aim at your overall well-being. Whether you need to have a root canal or you want to talk about implant options, there is a holistic dentist in Long Beach for you.
Before you visit a new holistic dentist in Long Beach, it is important that you verify the dentist's licenses and credentials. To do this, you can visit the California Dental Association website and perform a search of the dentist's name. You can also inquire with the front office receptionist when you arrive for your first appointment.
Medically Fact-Checked & Written by Our Dental Editorial Team
You can read more about our editorial guidelines by clicking this link and learn more about the Emergency Dentists USA editorial team here.