Helping Thousands of People Each Year Find Dental Services
Emergency dental surgery, cavities, general dental care.
Find immediate help, no insurance required.
Get relief from chipped, cracked or lost teeth, abscesses or toothaches.
Holistic Dentist Omaha, NE – Find a Natural Dentist in Omaha
Omaha, Nebraska is a beautiful city that sits alongside the Missouri River and is close to the Iowa border. It is the largest city in Nebraska so it is constantly growing and changing. Whether you have just moved to the city or you are there visiting, if you are in need of a holistic dentist, you won't have to search hard to find one.
Emergencydentistsusa.com has made it easy to find holistic dentists in Omaha, NE. With a simple search on the website, you can see holistic dentists, the hours that they are available, some of the services that they offer, and even the payment methods that they accept all without leaving your home. We make it fast and easy to locate your new dentist.
If you're unable to access the website, give our toll free dentist finder hotline a call. One of our friendly specialists will be glad to assist you with finding the holistic dentist that will meet your needs the best. Once you choose the doctor that you want to see, we can even schedule your first appointment for you and provide you with directions to the office. When you go to your first appointment, be sure to bring with you a valid ID, a copy of your insurance card, and any copay that may be due at the time of service. It's also a good idea to arrive about 15 minutes early to fill out any new patient paperwork that may be required.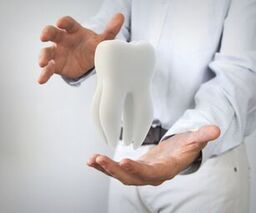 Holistic Dental Office Omaha Listings
There are plenty of choices when it comes to holistic dentist offices in Omaha, NE. When you've chosen to use holistic methods, you've decided to treat your overall health and do something that is not only better for yourself, but is also better for the environment. We'll list some of the top holistic dental offices available to you below.
Amber M. Allen, DDS Aesthetic & Family Dentistry
Phone Number: (402) 216-7298
Address: 3506 N 147th St Suite 100, Omaha, NE 68116
Website: www.myomahadentist.com
Doctors: Dr. Amber Allen
Description: Dr. Allen and her team offer general and cosmetic dentistry to their patients. They offer a wide range of services to patients of all ages. Choosing this office also allows you to choose more natural treatments when it comes to your dental health.
Mon 7:00 AM – 5:00 PM
Tue 7:00 AM – 5:00 PM
Wed 7:00 AM – 5:00 PM
Thu 7:00 AM – 5:00 PM
Fri 7:00 AM – 5:00 PM
Robin Khan DDS
Phone Number: (402) 932-0282
Address: 10365 Pacific St, Omaha, NE 68114
Website: www.dentistryforhealthomaha.com
Doctors: Dr. Robin Khan, Dr. Taera Kim, Dr. Michael Hoefs, Dr. Michelle Falbo
Description: The office of Dr. Robin Khan and Dentistry for Health Omaha offers holistic dentistry to their patients. They teach their patients how to have a healthy smile as well as a healthy lifestyle by making smart decisions. They even offer sedation options to ensure that their patients are comfortable during their treatments.
Mon 8:00 AM – 5:00 PM
Tue 8:00 AM – 5:00 PM
Wed 8:00 AM – 5:00 PM
Thu 8:00 AM – 5:00 PM
Fri 8:00 AM – 5:00 PM
Gregory L. Garro, DDS
Phone Number: (402) 493-8900
Address: 3525 N 147th St #213, Omaha, NE 68116
Website: www.omahagarrodentist.com
Doctors: Gregory L. Garro, D.D.S.
Description: Dr. Gregory L. Garro, D.D.S. offers general and cosmetic dentistry for the entire family. He has a strong passion in teaching his patients about preventative dentistry. He and his team take a one-on-one approach with each person to ensure they are making the best decisions for their well-being when choosing treatment methods.
Mon 9:00 AM – 5:00 PM
Tue 9:00 AM – 5:00 PM
Wed 9:00 AM – 5:00 PM
Thu 9:00 AM – 5:00 PM
Fri Closed
Sat 9:00 AM – 1:00 PM
Holistic Dentist Omaha
Holistic dentistry includes using materials that are more natural than what a regular dentist office would use. Since you're not making a huge change in your care, you won't experience a large change in the way that you receive your dental treatment. The major difference will be that when dental procedures are done, the materials that they use will work
Any time that you are visiting a new dentist, it is important to check their credentials to verify that they are up-to-date. You can do this when you go to your appointment by checking with the receptionist since most doctors proudly display these in frames within their office. If you'd like to check before you go to your appointment, you can enter the doctor's name on the Nebraska Dental Association website.
Medically Fact-Checked & Written by Our Dental Editorial Team
You can read more about our editorial guidelines by clicking this link and learn more about the Emergency Dentists USA editorial team here.