Helping Thousands of People Each Year Find Dental Services
Emergency dental surgery, cavities, general dental care.
Find immediate help, no insurance required.
Get relief from chipped, cracked or lost teeth, abscesses or toothaches.
Holistic Dentist Sacramento, CA – Find a Natural Dentist in Sacramento
Infamous in part of the California gold rush in 1848, Sacramento is one of the oldest established cities in the state. Sacramento is a large town that is always filled with hustle and bustle. So whether you live locally, or are traveling and find yourself in need of holistic dental services, there are definitely a variety options for you. We made this process easy with our detailed listings.
Emergencydentistsusa.com provides you with a quick and convenient way to find the right holistic dentist in Sacramento. With a few clicks of your mouse, you can find a list of holistic dentists, their office hours, what procedures they offer as well as the different types of payments they accept. From a minor toothache to a more significant dental emergency, we can help find the right dentist to suit your needs.
If you don't have access to the online search, you can use our toll free dentist finder number to gain access to our listings. One of the available agents can assist you in finding a dentist. When you've chosen a preferred dentist, our agents can even set up your very first appointment. You will want to make sure you've arrived at least 15 minutes prior to your appointment starting. You will want to make sure you bring your ID, copy of your insurance cards and even copays that might be required when you receive services.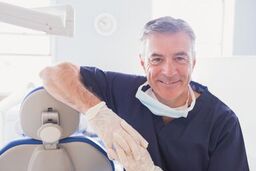 Holistic Dental Office City Listings
Even though there are many different options available when it comes to finding a holistic dentist in Sacramento, these are our top three choices:
Midtown Modern Dental Group
Phone Number: 916-246-0889
Address: 1804 19th St #100, Sacramento, CA 95811
Website: www.midtownmoderndentalgroup.com
Doctors: Dr. Sergio Vicuna DDS, Dr. Daniel Demaray DDS, Dr Afshin Badii DDS
Description: Midtown Dental Group offers the latest in modern technology to provide you with quicker more efficient services.Routine treatments are made more simple using an IntraOral Camera to provide a more detailed view of the mouth.
Mon 9:00 AM – 6:00 PM
Tue 9:00 AM – 6:00 PM
Wed 9:00 AM – 6:00 PM
Thu 9:00 AM – 6:00 PM
Fri 8:00 AM – 5:00 PM
Dr. Jeanette Midori Okazaki DDS. Inc
Phone Number: 916-329-3400
Address: 2525 K St. Sacramento CA 95816
Website: www.dentalandholistichealth.com
Doctors: Dr. Janette Midori Okazaki DDS,
Description: D Janette believes that you should have the final say so in your treatment options. Whether you choose to go the traditional or holistic route, they offer services to ensure all your treatment needs are met.
Mon 7:30 AM – 11:30 AM and 1:00 PM – 4:30 PM
Tue 7:30 AM – 11:30 AM and 1:00 PM – 4:30 PM
Wed 7:30 AM – 11:30 AM and 1:00 PM – 4:30 PM
Thu 10:00 AM – 7:00 PM
Fri 9:00 AM – 6:00 PM
Sat 9:00 AM – 6:00 PM
Dr. Scott Grivas
Phone Number: 916-929-9222
Address: 2 Scripps Drive Sacramento CA 95825
Website: www.sacsmiledesign.com
Doctor's: Dr. Scott Grivas DDS, Dr. Will Koett J DDS
Description: Regardless if you are just in for a checkup or require significant emergency dental treatment. You should be able to go to a place you feel comfortable and meets your individual needs. That's what Dr. Scott Grivas does for you.
Mon 10:00 AM – 7:00 PM
Tue 10:00 AM – 7:00 PM
Wed 8:30 AM – 5:30 PM
Thu 10:00 AM – 7:00 PM
Fri 9:00 AM – 6:00 PM
Sat 9:00 AM – 6:00 PM
Holistic Dentist Sacramento
Deciding to use the services of a holistic dentist doesn't mean you will be starting your dental treatments from scratch. It just means that you've made a well-informed decision to change the way you care for your teeth. You now understand the different types of products available and what their ingredients can do to your body. This decision means you've made the choice to start on a path of healthier living for your body and your environment.
Just like any other new patient appointment, you will want to make sure you check the dentist qualifications to ensure they are staying up to date on all their training. You can review this information when you go to your first appointment by simply asking the front receptionist. Or if you want to find this information out ahead of time, a quick search of the dentist's last name on the California Dental Association can get you the information you are searching for.
Medically Fact-Checked & Written by Our Dental Editorial Team
You can read more about our editorial guidelines by clicking this link and learn more about the Emergency Dentists USA editorial team here.