Helping Thousands of People Each Year Find Dental Services
Emergency dental surgery, cavities, general dental care.
Find immediate help, no insurance required.
Get relief from chipped, cracked or lost teeth, abscesses or toothaches.
Holistic Dentist Seattle, WA – Find a Natural Dentist in Seattle
The city of Seattle is located on Puget Sound in Washington state. With over 700,000 residents, Seattle is the largest city in Washington and it is the home of Amazon and Microsoft. Known for its rainy weather, gorgeous scenery, and exciting outdoor adventures, Seattle is a seaport city with style. The Space Needle is probably the most well-known of all Seattle landmarks, and still rises above the city today. When you are visiting Seattle and need a new holistic dentist, this northern city is a great place to find a variety of dental offices that suit your needs.
The Emergencydentistsusa.com website is a great place to begin and end your search for a new Seattle holistic dentist. Just log onto our comprehensive website and view a hand-selected listing of Seattle holistic dentists. Click on the dentist with office hours or services that fit your current situation. Our convenient website makes it easy to choose a dentist and set up that very first appointment. The Emergencydentistsusa.com website also offers information like office hours, insurances accepted, and even driving directions so that you can find your way without a hassle.
If you need just a little more help to select a great Seattle holistic dentist, call our 24-hour dentist finder hotline. This toll-free number connects you directly to a caring agent who is standing by to help you pick out a new dentist, set up your first appointment, and to offer you driving directions so that you can get to the dentist quickly. Remember to bring your photo ID, dental insurance card, and any copayment with you to your first visit. Arrive early to fill out the new patient paperwork.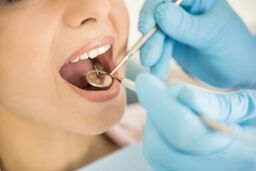 Holistic Dental Office Seattle Listings
A rainy day in Seattle is still a great day to check out your new holistic dental office. To choose a new holistic dentist in Seattle, scroll down and click on one of our top three choices.
Integrative Dentistry
Phone Number: 206-367-6453
Address: 9730 3rd Ave NE, Seattle, WA 98115
Website: www.mitchmarderdds.com
Doctors: Dr. Marder
Description: Treating sleep apnea, TMJ, and performing both natural and biological dental services, Integrative Dentistry is also quite innovative. Safe mercury-filling removal and mercury-free filling replacements are just two of the holistic dental procedures that are performed at this Seattle office. A caring staff and a friendly dentist combine to make this office a favorite in Seattle.
Mon 7:00 AM – 4:00 PM
Tue 7:00 AM – 4:00 PM
Wed 7:00 AM – 4:00 PM
Thu 7:00 AM – 4:00 PM
Fri 7:00 AM – 12:00 PM
Pike Place Dental
Phone Number: 206-625-1267
Address: 93 Pike St Suite 309, Seattle, WA 98101
Website: www.pikeplacedental.com
Doctors: Dr. Kent de Vigne
Description: From natural and organic tooth whitening to the removal of mercury fillings, Pike Place Dental strives to create a new you that includes a brilliant smile. Attention paid to the chemicals that are used in your dental services means that Pike Place Dental minimizes the use of pharmaceuticals and metals. Oral DNA testing is also available at this full-service Seattle dental office.
Mon Closed
Tue 8:30 AM – 6:00 PM
Wed 7:30 AM – 6:00 PM
Thu 7:30 AM – 6:00 PM
Fri Closed
Health-Conscious Dentistry
Phone Number: 206-623-4674
Address: 1904 3rd Ave #1031, Seattle, WA 98101
Website: www.toothwisdom.info
Doctors: Dr. Genung
Description: Holistic dentistry without the use of mercury, fluoride, or other toxic substances is what is practiced at Health-Conscious Dentistry. Dr. Genung is a "hands-on" dentist who works to know each patient and to create each person's brightest smile. The replacement of mercury fillings and the improvement of your overall health is always important to Dr. Genung.
Mon 9:00 AM – 5:00 PM
Tue 9:00 AM – 5:00 PM
Wed 9:00 AM – 5:00 PM
Thu 9:00 AM – 5:00 PM
Fri Closed
Holistic Dentist Seattle
The selection of a holistic dentist means that you have put some thought into both your oral health, and your overall health. This type of dentist is often chosen because he or she works toward providing you with biocompatible dental materials that are better for your body. Most holistic dentist perform similar services as standard general dentists with the exception of mercury or amalgam fillings. Holistic dental offices are often chosen to remove these types of fillings. Other differences between holistic dentists and standard dentists include the decreased use of pharmaceuticals, an increase in all-digital x-rays that offer lowered exposure to radiation, and a focus on the health of the entire person, not just the mouth.
Any time you choose a new dentist in Seattle, it is a great idea to check with the Washington State Dental Association to ensure that this dentist is properly licensed and credentialed. Just log onto the website and type your dentist's name into the search box. Click "enter" and view the current licensing and credentialing documents. You can also find this information by visiting the dental office prior to your first visit. Most dentists keep their current licensed on display for patients to see when they enter the office.