Helping Thousands of People Each Year Find Dental Services
Emergency dental surgery, cavities, general dental care.
Find immediate help, no insurance required.
Get relief from chipped, cracked or lost teeth, abscesses or toothaches.
Emergency Dentist Holyoke, MA
Do you have preferred emergency dentist in Holyoke, Massachusetts? Dental care for the family is essential, especially for young children. The right emergency dental care means you will always have a beautiful happy smile. Without dental care, you or your child cannot smile without being laughed at by some people. That is why we have reviewed these emergency dentist services in Holyoke, MA, to help you choose the best.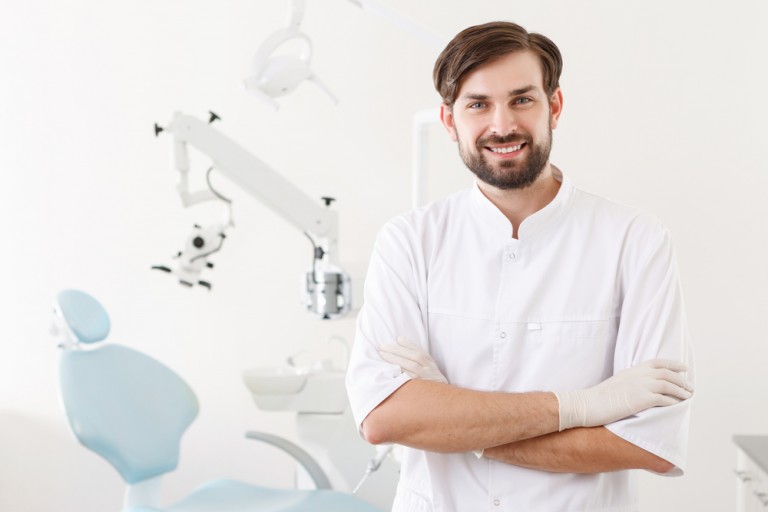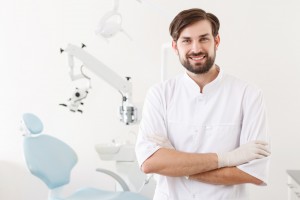 A Guide To Help You Find A 24 Hour Dentist In Holyoke
Having a 24-hour dentist in Holyoke, MA, will not guarantee not just dental care when you need it, but a peace of mind. There are several factors you need to consider when selecting your preferred 24-hour dentist in Holyoke, MA. These factors include their location, contacts, payment options, and their mode of operation. Some dental clinics allow a dental walk in, others prefer that you make an appointment unless it is an emergency. This comprehensive dental clinics guide in Holyoke, MA, guide, will cover all those factors.
---
Emergency Dentists USA Holyoke Referral Service
Phone Number: Click to Call:
Address: Our Referral Service to Various Dental Offices across Holyoke
Doctors Multiple
Description Call our Holyoke referral service Emergency Dentists USA phone number and get connected to an emergency dentist in Holyoke, MA in seconds! We provide a service that will get you to the dentist that fastest and easiest way possible, you can call us 24 hours a day, 7 days a week and its 100% free!
---
Holyoke Mall Dental Health Center
Address: 50 Holyoke Street, Holyoke, MA 01041
Website: www.holyokemalldental.com
Phone Number: (413) 538-7400
Description:
At Holyoke Mall Dental Health Center, they provide one of the best dental services that start with an examination of your teeth and gums. The dental examination may include the use of x-rays to identify hidden tooth decay issues. Their general dentistry services include dental cleanings, composite fillings, porcelain veneers, tooth whitening, crowns, fixed bridges, root canal treatment, among other services. AS an emergency dental clinic provides both walk in dentist and urgent dental care services. You can make an open inquiry with their online contact form or make a private appointment by phone.
Office hours:
Monday 9 am to 6 pm
Tuesday 9 am to 6 pm
Wednesday 9 am to 6 pm
Thursday 9 am to 6 pm
Friday 9 am to 6 pm
Saturday 9 am to 6 pm
Sunday – Closed
---
Appleton Dental Associates PC
Dentist: Andre D. Rousseau, DDS
Address: 101 Pinehurst Rd. Holyoke, MA 01040
Website: www.holyokemadentist.com
Phone Number: (413) 534-4033
Description:
They offer a comprehensive dental care service and accept different payment plans. Their dental services include root canals, bridges, through fillings, crowns, periodontal care, implant restorations, fluoride treatment, and dentures. Whether you have broken, missing, worn, or chipped teeth, they have a dentist who is ready to care for you. If you are looking for a bright and radiant smile, you will be glad to know they offer whitening and cosmetic patients. Contact Dr. Rousseau if you any questions concerning their dental care services in Holyoke, MA.
Office hours:
Monday 8 am to 5 pm
Tuesday 8 am to 7 pm
Wednesday 8 am to 7 pm
Thursday 8 am to 5 pm
Friday – Closed
Saturday – Closed
Sunday – Closed
---
Kool Smiles of Holyoke
Dentist: Yang Yu, Salvatore Bonanno, Soo Uh, Tu Tran, Ghulam Sheraz,Madeleine Zhao (Pediatrics specilaist), Mariana Haughey, and Mariana Haughey (Orthodontics Specialist).
Address: 217 South St. Holyoke, MA 01040
Website: www.mykoolsmiles.com/MA/dentist/Holyoke
Phone Number: (844) 466-7173
Description:
Their dental care services in Holyoke, MA include specialty services such as oral surgery, pediatric, orthodontic, endodontic, and dental anesthesiology. They also offer cosmetic and preventative dental care. They have pediatric dentists who are skilled in dealing with individual needs of children and as well as children who need specialized dentistry treatment. They accept cash, Tricare, MassHealth, CMSP by UNICARE, among other payment plans. If you need special dental care for your children with an easy payment plan, they will be glad to help find one
Office hours:
Monday 8 am to 5 pm
Tuesday 8 am to 5 pm
Wednesday 8 am to 5 pm
Thursday 8 am to 5 pm
Friday 8 am to 5 pm
Saturday 8 am to 2 pm
Sunday – Closed
---
Be Ready For Your Emergency Dental Holyoke Visit
Are you ready for you emergency dental clinic visit in Holyoke, MA? You need to have a checklist of items you need to get treated by a 24-hour dentist. These items your insurance healthcare papers, your identification documents such as your state ID or driver license. You also need to have a contact number of your preferred emergency dentist. That is because you may need to call them before you head there, just in case for some other reason they are closed. Your emergency dental care provider is best placed to give a referral that will care for you best if they are closed.
If you need to have an emergency tooth extraction in Holyoke, MA, you should also have someone to drive you to the dental clinic. That is because you will not be able to drive yourself to the dentist under all that pain safely. You should also have a list of at least three dental clinics and their opening hours. That will come in handy when you need to make an emergency dental visit in Holyoke, MA. Once you have all that in order, you will be at peace, knowing you can deal with any dental emergency with ease.
Choosing The Right Walk In Urgent Care Dentist in Holyoke
When selecting the best walk in dentist in Holyoke, MA, you need to do a thorough background check. You have to choose a dentist who is credible, reliable, and available most of the time, if not all the time. To check a dentist clinic's credibility, you can start by going through local dentist board and see if they are listed. If they are listed, you can find out how long they have been in practice.
The longer they have been in service without complaints from clients, then they are possibly the best. If they are not listed, then find a dentist who is registered. It is a good and safe practice to get treated by registered dentists only. Finally, you can do an online search using their names and names of the dental clinic. Find out if there are people who have had a bad experience with them. Once you're satisfied that they are the best urgent care dentist in Holyoke, MA, you can list them as one of your preferred dental clinics.
Medically Fact-Checked & Written by Our Dental Editorial Team
You can read more about our editorial guidelines by clicking this link and learn more about the Emergency Dentists USA editorial team here.