Helping Honolulu Residents Find IMMEDIATE Dental Services Everyday.
Get relief from chipped, cracked or lost tooth
Abscess, toothache, mouth pain
Emergency dental surgery
24 hour services - Includes weekends, nights and holidays

Emergency Dentist in Honolulu – Find a 24-Hour Dentist Now
Table of Contents
If you are experiencing tooth pain, you may be ready to simply throw in the towel. It is painful. It can cause you to miss out on your social life. It is just a pain in the butt.
Over-the-counter painkillers may buy you some time, but as the pain intensifies, they will stop being effective and you will be left right back in the same situation. Continued pain will aggravate you and leave you desperate to find some relief.
Before you simply try to just live with the pain, check out the list of emergency dentists in Honolulu, HI today. You will be able to quickly identify 24-hour dental offices and walk-in clinics in the area. Many of the offices will see you without an appointment, so you can receive the immediate care you need.
Don't just deal with the pain and take a minute to browse the listings below to find a qualified and caring 24-hour emergency dentist in Honolulu.
Finding a 24-Hour Emergency Dentist in Honolulu, HI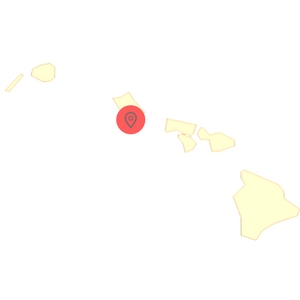 Most dental offices are only available standard business hours, which may be from 8:00 am until 5:00 pm, Monday through Friday. If you work during this hours, you may not be able to receive the care you need and you may be forced to wait until the time is right. This is not recommended, as dental problems can quickly spiral out of control.
Fortunately, you will find that there are options available to you in Honolulu. These dentists work over time and around the clock to provide you with the pain relief you need, when you need it.
24-hour emergency dental offices in Honolulu are available to provide you with care around the clock, no matter the time. You do not have to wait for the office to open, as the dentist remains on call or on site. Many patients will turn to this option when they need relief for their tooth now.
Another option is a walk-in clinic. These clinics are usually open later than standard clinics and you do not need an appointment to be seen. Lastly, after hours' dentists are typically available until about 8:00 pm in Honolulu. This is a good option for someone who does not need emergency care, but does need to be seen after standard business hours.
Emergency Dentist Listings in Honolulu, HI
If you have tooth pain, the last thing you want to do is spend a bunch of time trying to fight through the pain and look for a dentist. Before you give up, take a moment to look at the list provided below. We have taken the time to create a list of emergency dentists in Honolulu. The only thing you need to do is look at the list and then call the dentist of your choice to be seen. You will be able to receive the care you need with minimal effort.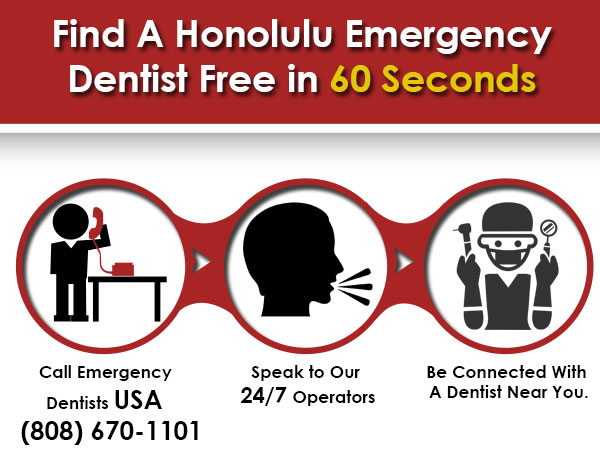 ---
Emergency Dentists USA Referral Service Honolulu
Phone Number: 1 (855) 401-2701
Address: Connected To Various Dental Offices across Honolulu
Doctors Multiple
Description Call to be connected with the perfect dentist for you. Honolulu is a large city and we have the connections to find a dentist to fit your needs, and can get you an appointment immediately. The easiest way to find a dentist is not always to call directly to a dentist office. We can connect you to a proper emergency dentist for your needs, by using our contacts with local urgent care dentists in Honolulu, and it's absolutely free for you! Easily find Hawaii emergency dentists with our service.
---
Wai'alae Dental Care
Phone Number: 808-732-4377
Address: Kahala Office Building, 4211 Wai'alae Avenue • Suite 111 • Honolulu, HI 96816
Website: www.waialaedentalcare.com
Doctors: Cedric T. Lewis, DMD, Dr. Kevin F. Leong, DDS, Dr. Rezene Laurel, DDS
Description: This walkin dentist in Honolulu Hi offers implants, dentures, tooth whitening, veneers & crowns, providing complete smile enhancement services. Their hours of service cannot be beat, you can find a Sunday dentist appointment or Satuday, as well as great hour stil 7pm on weeknights. This is your top choice!
Open 7 Days a Week, Including Sunday! Appointments Available 7am–7pm!
---
A Downtown Dental Group
Phone Number:  808-533-0000
Address: 1139 Bethel Street, Honolulu, HI 96813
Website: www.dentisthonolulu.com
Doctors: Wilfred A Miyasaki, DMD
Description: A high quality cosmetic dentistry clinic with a family-friendly dentist and staff. Visit the industry leading doctor, Dr. Miyasaki the next time you need general dental healthcare or emergency services. They also have great Saturday dentist hours, although they are lacking in weeknight availability.
Mon 7:30am 4:30pm
Tue 7:30am 4:30pm
Wed 8:00am 4:30pm
Thu 7:30am 4:30pm
Fri 7:30am 4:30pm
Sat 8:00am 1:00pm
---
Pearlridge Dental Group
Phone Number: 808-487-1554
Address: 98-211 Pali Momi St #737, Aiea, HI 96701
Website: www.pearlridgedental.com
Doctors: Dr. Craig Kaneshiro, DDS, Dr. Kevin Ichiriu, DDS, and Martin Kaneshiro, DDS
Description: Pearlridge Dental Group is at the Pearlridge Shopping Center in Aiea near Oahu, Honolulu, Hawaii. These gentle dentists and hygenists will take great care of you. They provide free parking, Saturday service and urgent care appointments. Just call (808) 487-1554. This dentist explicitly states on their website that they offer emergency after hours dentist care. A great place to find emergency dental care with or without insurance.
Mon-Fri 8am-5pm;
Sat 8am-1pm
Emergency and Saturday appointments are available.
---
Pedodontic Associates
Phone Number:  808-735-1733
Address: 4211 Waialae Avenue Suite 405, Honolulu, HI 96816
Website:  www.pedodonticassociates.com/
Doctors: Wesley I. Odani DDS, MSD, Stephen T. Moriguchi DDS, Luke Y. Teruya DDS, Seth S. Hayakawa DDS, Alan T. Sato DDS, Michelle R. Kobayashi DDS, MSD, Bryan S. Tamura DDS
Description: Pedodontic Associates is a pediatric practice committed to providing excellent dental health care services to infants, children, & adolescents. They have been providing dental care to Honolulu, Maui & Oahu, Hawaii (HI) for over twenty-five years. Contact them to schedule an appointment today. A great choice if you need an urgent care dentist due to their extended hours on Saturday.
Monday – Friday 8:00am-5:00pm
Saturday 7:30am-1:30pm
---
Aloha Dental Center
Number: (808) 797-3626
Office: 99-128 Aiea Heights Dr, Aiea HI 96701
Doctors: Dr. Benjamin Rodriguez
Website: www.alohadentalcenteraiea.com/emergency_dentistry.html?bc=1039094276
Description: The staff here hopes that you never need their emergency dental services on this beautiful island of Oahu, but if you do, they will help you immediately, and are open on Saturdays if this is when your need occurs. Broken teeth, crowns, the potential for an abscess, x-ray diagnosis, and other occurrences like braces coming loose can be handled here by calling 24 hours a day. This city with the glamor and glitz of Waikiki is up late at night, and so you need to make sure there is a dentist there for you when anything occurs at these hours.
Monday 9:00 AM to 5:00 PM
Tuesday 9:00 AM to 5:00 PM
Wednesday 9:00 AM to 5:00 PM
Thursday 9:00 AM to 5:00 PM
Friday 9:00 AM to 5:00 PM
Saturday 9:00 AM to 3:00 PM
---
Cecil Riter DDS Emergency Dental Services
Number: 808-955-5922
Office: 1441 Kapiolani Boulevard, Suite 905 Honolulu, HI 96814
Doctors: Dr. Cecil Riter
Website: www.cecilriterdds.com/patient-information/scheduling/
Description: This office is available to you for emergency dental treatment 24 hours a day by phone call, and they take pride in providing top-notch service and being excellent about answering any questions you have about your mouth's health. Due to the extreme popularity of surfing and longboarding on the island, there are many emergency dental surprises you can run into in this island paradise, and this is one clinic that can help you with immediate relief and a very skilled, competent staff.
Cecil Riter, DDS is open 24 Hours for emergency dental care
open Monday – Thursday 8:00 AM – 5:00 PM
---
Ala Moana Dental Care
Number: (808) 941-5555
Office: 1601 Kapiolani Boulevard, Suite 101, Honolulu, HI 96814
Doctors: Dr. Devereux
Website: http://alamoanadentalcare.com/
Description: This is an excellent choice for emergency dental services in Oahu, and they are open 7 days a week for your convenience, from 6 AM until 8 PM! They are known to have a very special touch when it comes to children and pediatric dentistry, and know that preventative care is one of the best ways to stay out of the dentist's chair in the future. Doctors Devereux and Inoue form a top-notch team here, that will intake you promptly, plan the best action to get you healthy right away, and have both been voted amongst the top five dentists in the city.
Driving Directions
---
How to Prepare for Your Honolulu, HI Emergency Dental Clinic Visit
When you visit a 24-hour dental clinic, you will find that it is just like visiting your local general dentist's office. You will need to fill out an application and provide the dentist with your dental and medical history. This is for your safety! Typically, the paperwork is filled out in office, but you may have the option to print and fill out the application before you head in for your appointment. Make sure that you bring your insurance card with you too.
Before you head into the office, it helps to ask the receptionist for a quote for service. If you have dental insurance, you should let them know, so you can receive the price that corresponds to your dental plan. You will also want to verify the types of payments accepted, as some dentists may only take cash or credit cards. Most emergency dentists, like general dentists, will collect payment either upfront or once the procedure is done.
If you have any allergies to products or medications, you should inform the dentist before your procedure. In addition, if you have dental anxiety, you should make sure the office knows, as they may have sedation options available for you to choose from.
Quality of Urgent Care Dentists in Honolulu, HI
Honolulu is the largest city located in Hawaii and is also the capital. The city is the main gateway to the US and is known to be a major location for international business. The city boasts a delicious Pacific cuisine, fun culture, and traditions. The word Honolulu means calm port or sheltered harbor and it makes sense that this city would receive this name as it is considered one of the largest cities with the most secluded atmosphere. The population of Honolulu is well over 337,000 residents.
The area is best known for being a tranquil place of relaxation and a source of a true island experience. In 2015, the city was ranked as the second safest city in the US. With a large number of people living in the city, there needs to be available medical and dental providers.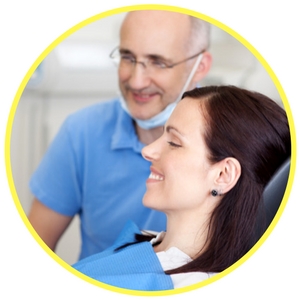 Queen's Medical Center is a general medical and surgical hospital that has 512 beds on site and a trauma center too. The hospital sees over 26,000 admissions yearly and over 59,000 emergency room visits annually. The physicians on site have performed over 21,000 surgeries in a single year. The hospital has been nationally ranked in five specialties and rated high performing in several procedures and conditions. In addition, the hospital is regionally ranked and recognized in Honolulu as one of the best.
Kaiser Permanente Moanalua Medical Center is home to 235 beds on site and is known to provide both general medical and surgical procedures. The hospital sees 38,000 patients annually in the emergency room and over 10,000 admissions to the main hospital. The physicians on site perform over 9,000 surgeries. This center is rated high performing in three procedures and conditions to include heart failure, COPD, and colon cancer surgeries.
Kuakini Medical Center is a small metro hospital that is home to only 87 beds. The center is known for general medical and surgical procedures. While the hospital may be considered small, it saw over 14,000 patients in the emergency room in a year's time period and has over 4,500 admissions. The hospital is rated high performing in heart failure.
If you are in pain caused from a dental condition, now is the time to seek out a Honolulu emergency dentist in your area. If you cannot locate one, you should head to the nearest emergency room to receive immediate care. The ER staff will look over your teeth and provide you with the care they can until you visit your dentist.
Common 24-Hour Dental Emergencies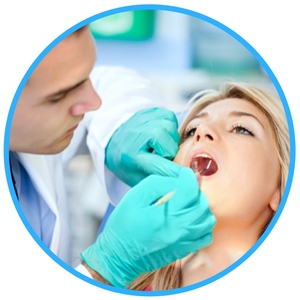 If you are experiencing tooth or mouth pain, you may be suffering from one of the most common dental emergencies that can occur. There are many dental conditions that may arise and some take time to develop and others will occur quickly. For example, a dental abscess usually forms overnight, but tooth decay will take a lot longer to develop.
Any dental emergency that you have will need to be looked at by a trained professional immediately to prevent further issues or damage to your teeth. If you allow problems to continue to persist, they can become worse.
Since dental pain is not something that you want to deal with, it is crucial that you seek out the Honolulu emergency care you need. Emergency dentists in Honolulu are available 24 hours a day to provide you with the care you need. These dentists can handle any type of problem from immediate trauma to the mouth down to a simple tooth extraction.
Reading any of the advice offered at emergencydentistusa.com is not a substitution for medical care from a medical professional. Every situation is unique and you should see a trained dentist for any of the situations below.
Chipped or Broken Tooth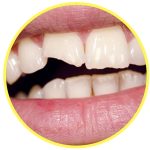 A chipped or broken tooth can occur when trauma happens or when you accidentally bite down on something that is too hard. If a break or chip happens, you should try to save the pieces. You should then rinse out your mouth with warm water and place a cold compress on the exterior of your cheek where the break or chip happened. If you are bleeding, you should place a piece of gauze in your mouth and bite down to apply pressure.
You should visit your local urgent dental care facility in Honolulu to receive treatment for a chipped or broken tooth.
Abscess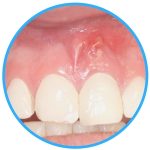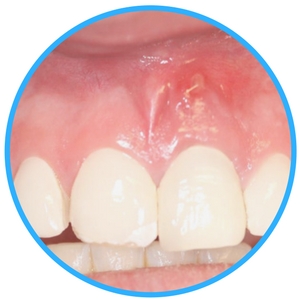 An abscess is an infection that occurs in your mouth, typically either around the root of the tooth or in-between the tooth and the gum area. If you have an abscess, you will know because it appears as a small pimple on the surface of the gum. This is a serious condition that needs attention because it can lead to infection within your body.
You should not touch an abscess or try to pop it on your own. Your dental provider will properly and safely drain it for you. Prior to your dental appointment, you can rinse your mouth with a mild salt water solution.
If you do have an abscess, you will need to head to your local urgent dental care provider in Honolulu.
Emergency Toothache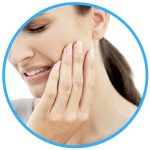 A toothache can occur for a number of different reasons and is likely caused from tooth decay or a piece of food that may be stuck in the tooth. The first thing you want to do is not touch the area and rinse your mouth out with warm water. If you believe food is stuck in your tooth, use a piece of floss and try to floss it out. You can apply a cold compress to the exterior of your mouth where the toothache is to limit the pain you feel.
It is important that you do not place any type of aspirin or medication directly on the tooth, as it can burn the gums surrounding the tooth. If you have a toothache, you should visit an urgent care dentist in Honolulu, HI.
Broken or Loose Braces & Wires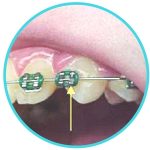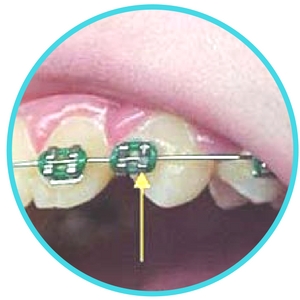 If you are experiencing broken or loose braces or wires, there are some steps you should take to protect yourself. First, you do not want to try to remove the loose braces from your mouth, as this can damage your surrounding teeth. If there is a wire sticking out and poking your cheek or gum, you should attempt to push the wire back into place with an eraser or a rubber tip. You should not cut the wire, as you can easily inhale it, which is dangerous.
If the wire is hurting your gum or cheek, you should place a cotton ball on top of it or apply some dental wax, as this will protect your cheek from injury.
If you have broken or loose braces and wires, you need to head to your local urgent dental care center in Honolulu right away.
Do You Need an Emergency Tooth Extraction?
An emergency tooth extraction may be required when your tooth is no longer able to support itself or the integrity of it is completely lost. These situations do not always occur, but when they do, they need to be handled properly.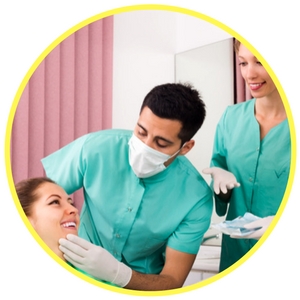 There are some dental issues that do require extractions from a trained and licensed emergency dentist in Honolulu. Some of those conditions include:
· Severe tooth decay
· Impacted tooth
· Crowding of the teeth
· Fractured or broken tooth
· Infections
· Periodontitis
If you do not have an extraction performed when it is needed, you may cause more damage to the tooth or you may damage the other teeth nearby. It is important for you to seek out emergency dental care when you need it to ensure no other problems develop. A delay in care can mean serious complications.
Once an emergency extraction has taken place, you will find that the recovery time is minimal and only a day or two. As always, you should monitor the site of extraction and report any issues or concerns to your dentist. ALWAYS make sure you follow the aftercare instructions given to you as well. Below, you will find some tips to minimize discomfort:
· Limit your daily activities for 24 hours
· Sleep with your head propped up for the first 24 hours
· To reduce bleeding, bite down on a piece of gauze
· Take all medications prescribed to you
· Apply cold compresses to the exterior of your cheek when the extraction took place
Emergency Room Versus Emergency Dentist

When you first experience a dental emergency, you may want to visit the emergency room. This is a mistake that most people make and there is a better option for you.
Unfortunately, the ER cannot help you when it comes to tooth pain. They are not trained dentists and you will still need to visit your primary dental provider. If you do have serious dental pain and you head to the ER, they will look over your mouth and provide you with some pain relief until you can get to the dentist.
An emergency dentist in Honolulu is the better option for you. This is because the dentist is prepared to work on your tooth or teeth and provide you with the immediate care you need.
There are times when you should visit the emergency room for a dental problem and that includes when you have been involved in a traumatic accident, you have a head injury, or you have fallen.
FAQ
– What is plaque and why is it bad?
Plaque is a sticky white substance that appears on your teeth after you consume food or do not brush your teeth for periods of time. The plaque is made up of many bacteria and can lead to serious tooth decay.
– What are sealants and why are they done?
Sealants are best described as a thin coating that is placed on top of the surface of the tooth, specifically the chewing radius of the tooth. The sealant helps to protect the tooth from decay, especially in the small impressions and grooves on the surface.
– My dentist says I have a cavity and that I need a filling. But why doesn't my tooth hurt?
When you hear the term cavity, you instantly think pain, but not all cavities hurt. In fact, most do not. Teeth that are in the earliest stage of decay do not bother most patients. Pain from a cavity begins when the tooth decay reaches down into the tooth's pulp.
– I've recently been diagnosed with diabetes. Are there any dental problems that are associated with this disease?
Yes. Diabetes can wreak havoc on your dental health, especially if the condition is not managed properly. First, diabetes decreases the blood flow to your gums. It also leads to dry mouth, which can then lead to tooth decay and bad breath. Lastly, people who suffer from diabetes may notice that their gums become infected more often.
– Why don't my dentures seem to fit anymore?
There are a few different reasons why your dentures may not seem like they fit anymore. Some of the most common reasons include damage to the denture, changes in the mouth, and health problems.
24-Hour Dentist Honolulu Options
The office of Cecil Riter DDS Emergency Dental Services is available 24 hours a day to provide you with the dental care you need in Honolulu. This office specializes in all emergency care procedures and providing you with top-notch services. The dentist on site wants you to know that you will be provided with immediate relief and care. If you choose to visit this office, you can experience to receive the care you deserve.
If you think that you have an emergency, but you are not able to get ahold of or to an emergency dentist, you should go straight to your local emergency room. While the ER will not be able to perform any dental procedures, they will be able to look over your mouth and tooth and then provide you with the relief and care you need until you can visit a dentist.
Tooth pain can vary from mild and tolerable to extreme and severe. It is vital that you do not simply ignore the pain and that you seek out care for your tooth. You never want to wait to receive care and you never want to try to handle your tooth problem on your own. Call an emergency Honolulu dentist today.
Disclaimer: This Emergency Dentists USA portal is designed to be used for information only and should not replace the advice from a medical professional. If a patient is experiencing an emergency and cannot reach a dentist, call 911 immediately.
It is recommended that you always take some time to check out any new Honolulu dentists in the area before you visit them. You should verify their licenses, certificates, and credentials. To do this, you should look at the Department of Commerce & Consumer Affairs Professional & Vocational Licensing Search.
If you are experiencing an emergency and you are unable to get ahold of a dentist, you should dial 911 immediately. Emergency Dentists USA is a website for information purposes only and should not be used in place of professional medical advice.