Helping Thousands of People Each Year Find Dental Services
Emergency dental surgery, cavities, general dental care.
Find immediate help, no insurance required.
Get relief from chipped, cracked or lost teeth, abscesses or toothaches.
Emergency Dentist Huntersville NC
Everyone has an obligation to protect themselves and others from harm. However, at times we take part in activities that may threaten our life and that of others. It is not easy to predict outcomes, which then leads to uncertainty, and eventually, accidents occur without our knowledge. Some parts of the body may seem to have less importance than others. On infliction of pain, however, the endurance is unforgettable. The mouth and one's entire dental formula for example. When accidents occur, such are the areas that need urgent attention. The dentists in Huntersville North Carolina NC, know the need for this and have gone an extra mile in providing emergency dental care.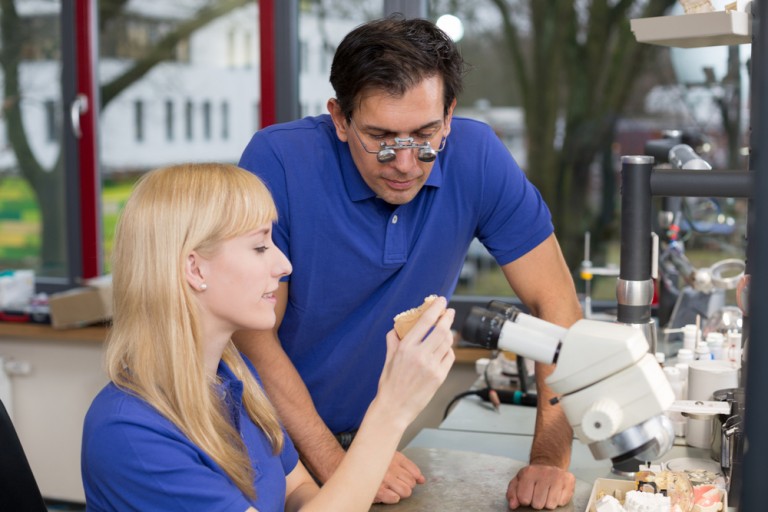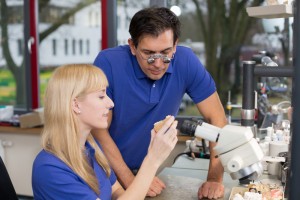 We help you find a 24-hour dentist in Huntersville
When the accidents occur, there is nothing more you can do other than dust yourself, and stand up tall. The advice applies mostly to those that can move after the accident; it may not necessarily be a car crash. Accidents occur in our houses and workplaces as well.
Talk to your dentist; most dentists usually provide dental emergency. If they don't offer the emergency dental care, let them refer you to one who offers the service.
You also can get access to a walk in dentist, through their online portals and blogs. Always look for the one nearest to you yet competent and experienced in dentistry.
You could also quickly reach out to the following for the best dental care:
---
Emergency Dentists USA Huntersville Referral Service
Phone Number: 1 (855) 401-2701
Address: Our Referral Service to Various Dental Offices across Huntersville
Doctors Multiple
Description Call our Huntersville referral service Emergency Dentists USA phone number and get connected to an emergency dentist in Huntersville, NC in seconds! We provide a service that will get you to the dentist that fastest and easiest way possible, you can call us 24 hours a day, 7 days a week and its 100% free!
---
Welborne and White Dentistry
Dentist: Drs. Welborne and White
Address: 9700 Caldwell Commons Circle Cornelius, NC 28031
Website: www.welborneandwhite.com
Phone Number: (704) 931-5459
Description:
The two dentists live in Huntersville NC. They are the specialists in the field of dentistry, mostly; general and cosmetic dentistry as well as sedation dentistry. They make the experience of their patients memorable through the proper care they accord them in the performance of their procedure. In addition to their regular operating hours, they provide, urgent dental care to Huntersville residents who knock at their doors in need of help.
Office hours:
Monday 7 am to 6 pm
Tuesday 7 am to 6 pm
Wednesday 7 am to 5 pm
Thursday 7 am to 5 pm
Friday 8 am to 1 pm
Saturday – Closed
Sunday – Closed
---
Huntersville family and cosmetic dentistry
Address: 9620 Holly Point Drive Suite 202 Huntersville, NC 28078
Website: www.huntersvillencdentistry.com
Phone Number: (704) 892-7866
Description:
As a family, the team usually aims at providing quality health care to all that seek their services. They treat all forms of dental illnesses affecting the residents of Huntersville, in addition to enhancing their beauty through cosmetic dentistry. The dedicated team needs to see that their clients leave better than they can and therefore even educate and sensitize on the need for living a healthy life. It's a good team look forward to serving or working with in future. Their clinic also offers emergency dental services to Huntersville's residents.
Office hours:
Monday 7 am to 3 pm
Tuesday 7 am to 3 pm
Wednesday 7 am to 3 pm
Thursday 7 am to 2:30 pm
Friday – By appointment only
Saturday – Closed
Sunday – Closed
---
Branchview Dental Care
Address: 1020 Lee-Ann Dr NE, Concord, NC 28025
Website: branchviewdentalcare.com
Phone Number: (704) 795-1055
Description:
Close to Huntersville NC, this emergency dentist is ready to cater to all of your family's dental needs. They work from routine checkups to cosmetic and restorative care. They offer a wide array of procedures, including Invisalign, CEREC crowns and zoom teeth whitening.
Office hours:
Monday 7 am to 7 pm
Tuesday 7 am to 7 pm
Wednesday 7 am to 7 pm
Thursday 7 am to 7 pm
Friday 8 am to 4 pm
Saturday – Closed
Sunday – Closed
---
Choosing the best walk in urgent care dentist in Huntersville NC
We all go for the best; no one likes settling for less. In dentistry, however, it is crucial that you get the best, as it will impact your facial look as well. Despite being a walk in dentist in Huntersville, take the time to review your doctor's credentials to ensure validity and competence. You could further perform a background check through the local dental society website for Huntersville, then take the decision to undergo the procedure or to walk away. With all the opportunities and people caring about your health. It is the time you re-evaluate your health status. More so dental hygiene. It is always important to go for a check-up even though you are feeling okay. Proper health will minimize the chances of much harm coming your way in the event of an accident and save you a considerable sum of money as well. A comprehensive medical cover is efficient too, imagine a situation you get into an accident yet you have no cash at hand. What would you go for, a bank loan? No bank will permit that. Make a wise decision, and put your health before other commitments as well.
Medically Fact-Checked & Written by Our Dental Editorial Team
You can read more about our editorial guidelines by clicking this link and learn more about the Emergency Dentists USA editorial team here.