Helping Thousands of People Each Year Find Dental Services
Emergency dental surgery, cavities, general dental care.
Find immediate help, no insurance required.
Get relief from chipped, cracked or lost teeth, abscesses or toothaches.
Emergency Dentist Kalamazoo, MI
Contacting an emergency dentist immediately following a dental emergency in Kalamazoo, MI can mean the difference between losing and saving a natural tooth. Whether you have suffered a traumatic injury that has resulted in your tooth becoming chipped, cracked, broken, or even knocked out, a trained emergency dentist will be able to help alleviate your pain and repair or replace your injured tooth.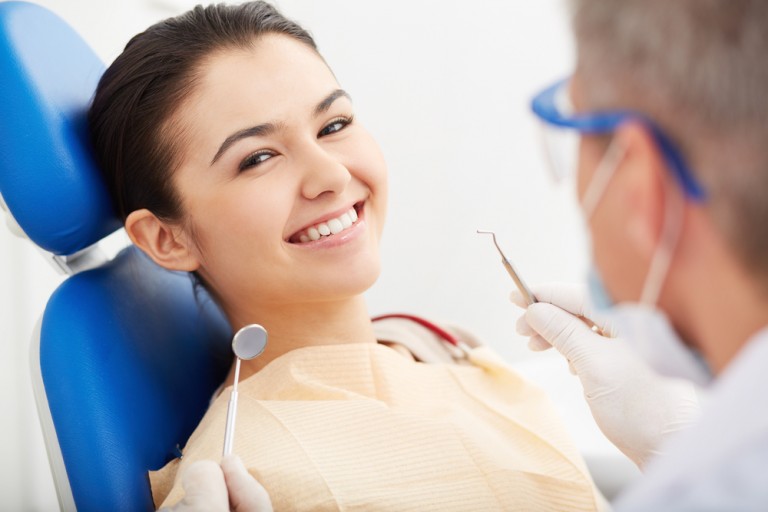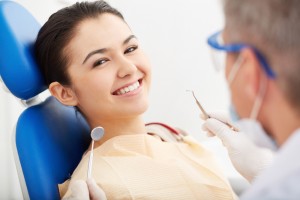 We Help You Find A 24 Hour Dentist In Kalamazoo
Finding a 24 hour dentist in Kalamazoo, MI is not as difficult as you may think. Many dental offices offer 24/7 emergency services, some even on holidays. While the 24 hour dentist may not be in the office 24/7, they are only a phone call away. When you contact a 24 hour dentists immediately following your dental emergency, they will determine whether you need to be seen right away or if you can wait until normal office hours. They will also be able to provide crucial instructions on steps you can take to try to save your tooth and to help alleviate some of your excruciating dental pain. If your normal dentist does not offer 24 hour dental services, there are others in the area that you can contact in an emergency.
---
Emergency Dentists USA Kalamazoo Referral Service
Phone Number: Click to Call:
Address: Our Referral Service to Various Dental Offices across Kalamazoo
Doctors Multiple
Description Call our Kalamazoo referral service Emergency Dentists USA phone number and get connected to an emergency dentist in Kalamazoo, MI in seconds! We provide a service that will get you to the dentist that fastest and easiest way possible, you can call us 24 hours a day, 7 days a week and its 100% free!
---
Kalamazoo Family & Cosmetic Dentistry
Dentist: Dr. Steven Ray DMD
Address: 1850 Whites Road, Kalamazoo, MI 49008
Website: kalamazoofamilydentistry.com
Phone Number: 269-342-5321
Description:
Kalamazoo Family & Cosmetic Dentistry is a leading provider of friendly, gentle family and cosmetic dental services in Kalamazoo. Patients come from near and far to receive the personalized, pleasant care they receive from the dedicated staff. From the moment you step foot into this dental office, you will realize this is not a normal dental office. The atmosphere and ambience is relaxing and welcoming. The chairs are not hard and stiff, they are plush and comfortable, with neck pillows and blankets available. There is an extensive kids area to keep the little ones busy, as well as a TV or music in each room to fill the silence. The range of services offered is outstanding, with services ranging from preventive care to cosmetic dentistry to adult orthodontics.
Office hours:
Monday 7 am to 6 pm
Tuesday 7 am to 6 pm
Wednesday 7 am to 6 pm
Thursday 7 am to 6 pm
Friday 8 am to 5 pm
Saturday – Closed
Sunday – Closed
---
Gentle Dentistry
Dentist: Stephanie Busch-Abbate DDS, FAGD, Paul Busch DDS
Address: 3048 W. Main Street, Kalamazoo, MI 49006
Website: www.buschgentledentistry.com
Phone Number: 269-381-3890
Description:
Gentle Dentistry is comprised of a friendly staff that puts the patient first. Using the latest in dental technologies, they proudly offer a wide range of dental services to patients of all ages. From general and prevent dentistry to pediatric dental services, endodontics to cosmetic dentistry, this is a one stop dental provider that can serve your entire family.
Office hours:
Monday 8 am to 5 pm
Tuesday 8 am to 7 pm
Wednesday 8 am to 5 pm
Thursday 8 am to 5:30 pm
Friday 8 am to 12 pm
Saturday – Closed
Sunday – Closed
---
Sharp Smile Center
Dentist: Dr. Sharp, Dr. Mitchell
Address: 2914 S. Burdick Street, Kalamazoo, MI
Website: www.sharpsmilecenter.com
Phone Number: 269-344-4004
Description:
Sharp Smile Center strives to help you create your best, most stunning, sparkling smile while submerging you in comfort. With a fully stocked coffee bar, massage chairs, ipads, and more, you will feel comfortable and at ease. You will receive the best, most professional, experienced dental care from highly trained dental providers whether you require dental implants, crowns, dentures, and much, much more.
Office hours:
Monday 7 am to 5 pm
Tuesday 7 am to 5 pm
Wednesday 8 am to 4 pm
Thursday 7 am to 5 pm
Friday 7 am to 4:30 pm
Saturday – Closed
Sunday – Closed
---
Be Ready For Your Emergency Dental Kalamazoo Visit
To prepare for your emergency dental care visit, you should first call the emergency dental office. While setting your appointment, confirm the emergency dental provider takes your insurance, the type of payments they accept, and whether they offer payment plans or financial aid if you are unable to make payment in full. Bring with you an unexpired photo identification, your dental insurance information, as well as payment for the services you are about to receive. You should bring a driver with you in case you require an emergency dental extraction or other oral surgery that requires dental anesthesia.
Choosing The Right Walk In Urgent Care Dentist in Kalamazoo
Choosing the correct urgent dental care provider can be time consuming. In order to fully research a walk in dentist in Kalamzoo, MI, you will need to read reviews, perform background checks, speak to past and present patients, talk to family and friends, as well as visit the office and meet the staff. If you do not have the time to do all of this, you can easily perform background checks and get all the information you need on your local Kalamazoo dental society website.
Medically Fact-Checked & Written by Our Dental Editorial Team
You can read more about our editorial guidelines by clicking this link and learn more about the Emergency Dentists USA editorial team here.