Helping Thousands of People Each Year Find Dental Services
Emergency dental surgery, cavities, general dental care.
Find immediate help, no insurance required.
Get relief from chipped, cracked or lost teeth, abscesses or toothaches.
Emergency Dentist Lawrence MA
Call 24/7: 1 (855) 909-8885
If weekend plans, visits to the many colleges in this area, or sightseeing in Boston are on your agenda, there's nothing quite as discouraging as the reality of a possibly abscessed tooth or gum infection setting in. Not only will your plans be cut short, but you now are faced with heavy discomfort, and the task of finding an emergency dentist in Lawrence MA. So many clinics are known for closing up shop right at 4 in the afternoon, when many family gatherings begin along with the potential for injury. Our portal is an excellent place to locate emergency and after-hours clinics that can offer you the ultimate peace of mind.
In Essex County, Massachusetts on the glistening Merrimack river lies Lawrence, which has long been a center for manufacturing and food production. Another very interesting thing about this city is that Robert Frost's early poems and essays were written here, in the high school paper while he was in his adolescent years. The city was a center for wool production until that industry really dropped off during the 1950's, and at that time the wood mill was destroyed an an effort went underway to really revitalize the city. The New Balance shoe company has a plant here, and Charm Sciences has a testing laboratory in the city as well. Other employers that are leading the city with innovative ideas and steady profit numbers are NX Stage, Columbia Gas, the Lawrence General Hospital, Seacoast Lock and Safe Co, and Frosty Fresh Foods. Other points of interest here are the Bellevue Cemetery, the Great Stone Dam, Heritage State Park, and Veterans Memorial Stadium.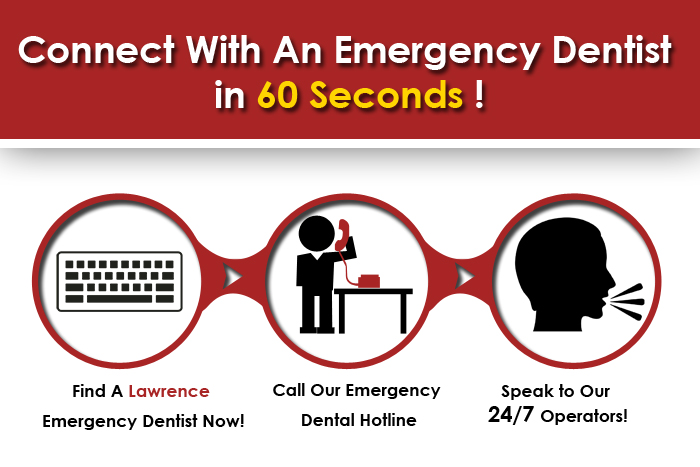 In the event that you are struggling to reach one of the many dental practitioners in our emergency dentist listing, we provide a telephone number that works as a suggestion service to get nighttime dentists near you, in this instance, Lawrence MA. Our after hours dental telephone service is available 24 hours a day, so quit your struggling now and contact an urgent dental clinic in Lawrence MA!
Suggestions For Emergency Dental Care
There are many different kinds of problems that emergency dentists who work in these clinics see, and they shared a little bit with us about some of the most common injuries people walk in with. One of the most common is a tooth that has been knocked all the way out, and there are many ways this could happen. It could be on a bike ride, a quick jog for exercise, or even a violent altercation. When this happens, you should grab your lost tooth by the crown, and gently rinse the root if it appears grimy or affected. Some people recommend trying to re-insert the tooth yourself, but we strongly state that an emergency dentist is the only professional to gauge just how serious it is, and if there is hope for you to keep the tooth.
How To Prepare For Your Emergency Dental Visit
Don't expect a very different environment at the emergency dental clinic, compare to your regular dental office. There is always paperwork that goes with any medical appointment, and you will want to speak to the administrative staff ahead of your appointment and work to fill out all documents before your arrival to make sure you have prompt service. Emergency dental technicians are professional service providers and will work to relieve your dental pain as quickly as possible.
Lawrence List of Emergency Dentists
These kinds of dentists have been checked out by Emergency Dentists USA and can provide you with after hours dental care; at times they're available for 24 hr dentist treatment too. This unique listing is perfect for you to help find an emergency dentistry office near you, however if you wish to bypass the extra work of calling each and every dental professional, utilize the 24 hour emergency dental phone line we provide you with and get connected to an after hours dentist in minutes.
Emergency Dentists USA provides a solution for what was previously a challenging, time intensive issue. In order to find weekend dental practitioners we searched the results of emergency dentists in Lawrence and listed only the dental practitioners that we understand to have weekend or nighttime hours. This type of care is growing to be so essential that a smaller market place has long been growing up around helping those who are struggling to reach out and meet with a dental professional in the course of normal company hours.
---
Lawrence Emergency Dentists USA Referral Service
Phone Number: 1 (855) 401-2701
Office Referral Services to Various Dental Offices across Lawrence MA
DDS Different Doctors
Description Call today, Round the clock and seven nights a week to talk to our emergency dentist Lawrence MA telephone service. Any time you have got a dental care emergency our own specialists are here to help you to find the best after hours dental practices in your community. Whether it's a night time dental office, a Saturday or Sunday dental practitioner, or perhaps a dentist at any time, we're the Lawrence emergency dental center referrer you should work together with! Our contacts as well as partners places us in direct connection with the top dental practices for emergencies throughout the States
---
Mount Vernon Dental Solutions
Number978-682-0641
Office525 South Broadway Lawrence, MA 01843
Doctors:-Mikhail Gomer, DMD
Website:http://www.lawrencedentalpractice.com/
Services Mikhail Gomer, DMD offer you an outstanding level of customer satisfaction and also have made available emergency dental services. Their personnel offer expertise for root canals, dental crowns, and tooth extractions.
---
DAVIS DENTAL
Number978 686-8500
Office100 Amesbury St, Lawrence, MA 01840
Doctors:-Dr. Randall Davis, D.M.D
Website:http://www.randalldavisdmd.com/
Services Dr. Randall Davis, D.M.D is looking forward to your visit to their office and they have urgent care dental working hours, and will agree to brand new clients simply phone ahead of time. The technologically qualified dental practitioners here supply services including general examinations, fillings, root canals and dental implants.
---
Family Dental
Number978-725-6699
Office160 Winthrop Avenue South Lawrence, MA 01843
Doctors:-May Mu, D.M.D.
Website:http://www.familydentalsite.com/
Services May Mu, D.M.D. is seeking brand new clients and it is more than willing to assist you, furthermore they feature several Saturday or Sunday as well as night time hrs.
---
Prepare For Your Emergency Dental Visit
We know that an emergency dentist in Lawrence MA could be difficult to locate for someone that does not know the area well, and even if you've resided here for awhile. Many of the portals out there on the internet claim that they will help you locate a clinic, but just bounce you back and forth between answering services that will not cut to the chase. Our portal exists because we noticed that too many others out there were not serving their purpose, and still leaving patients going through pain in the dark. A Saturday dentist in Lawrence MA will be able to see how serious the problem is, advise you of any medications you need, and explain to you how to prevent injuries in the future. We recommend you generally perform a background check on the schooling and services claims associated with any dental practice if you're going to them for the first time, make sure you utilize Massachusetts Dental Association.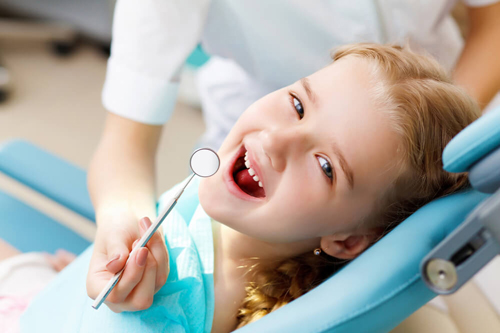 Here are some links to other cities in Massachusetts, emergency dentist posts:
Medically Fact-Checked & Written by Our Dental Editorial Team
You can read more about our editorial guidelines by clicking this link and learn more about the Emergency Dentists USA editorial team here.