Helping Thousands of People Each Year Find Dental Services
Emergency dental surgery, cavities, general dental care.
Find immediate help, no insurance required.
Get relief from chipped, cracked or lost teeth, abscesses or toothaches.
Emergency Dentist Memphis, Tennessee – Find A 24 Hour Dentist Now
We specialize in Memphis Emergency Dentistry:
Click to go to list of Dentists
Table of Contents
Whether you are in Memphis touring some of the famous locales like Graceland, or you are a native, knowing where to receive emergency dental treatment is a good idea in case anything would happen to come up.
Emergency Dentists USA helps to provide you dental clinics that offer emergency treatment, after hours and walkins, so that in your time of need you are prepared. Using our referral service can help you to save time and money! Just one call and we can set you up with a local dentist in the Memphis area, 24 hours a day, 7 days a week.
I didn't even know I could have so much pain in a tooth until last weekend! I could hardly talk so I knew calling around to several dentists wasn't going to work. I found this service online and they were able to get me into a clinic close to my house right away. I am so grateful I found Emergency Dentists USA!
Finding A 24 Hour Emergency Dentist in Memphis, TN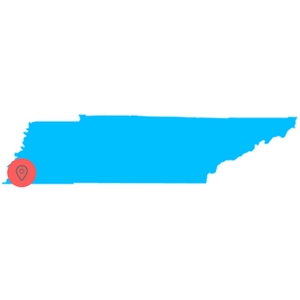 Not many people realize that there are dental offices and clinics that offer a variety of emergency services to help treat you, even on the weekends. In Memphis, you have the option of utilizing the services of several dentists who offer after-hours care and who even accept walk ins.
Dove Family Dentistry is a great clinic if you need to just walk into a dentist and don't have time to make an appointment. Their website states they welcome walkins and are there to help their patients any time, any day. They also offer after hours care two days a week. If you are needing care after normal business hours, Firestone Dental Group should be your go-to as they are open until 7 PM Monday through Friday.
A 24-hour emergency dentist offers emergency services around the clock, 24-hours a day. Although there are no clinics that are open 24 hours a day in the Memphis area, American Family Dentistry has extended weekday and weekend hours. They also always have a dentist on call seven days a week to handle any after-hour emergencies.
Emergency Dentist Listings in Memphis, TN
Below you will find a comprehensive list of emergency dental services available in Memphis. Whatever your dental emergency may be, these services are available to help provide you the treatment you need. All the dentists on this list have been fully vetted by Emergency Dentists USA, so you can trust in their experience and dedication to their patients.
---
Emergency Dentists USA Referral Service Memphis
Phone Number: 1 (855) 401-2701
Address: Our Referral Service to Various Dental Offices across Memphis
Doctors Multiple
Description Call now to get connected with an emergency dentist in Memphis. The referral service is 100% free and is open for business 24 hours a day and 7 days a week. Our operators are standing by to get you connected to a dentist near you, even though you may not be able to reach one directly yourself. You can get emergency dental help in Tennessee fast.
---
Dove Family Dentistry
Phone Number: (901) 310-1441
If Closed: Call 1 (855) 276-1128 and let our Operator help you find an emergency dentist.
Address: 3030 Covington Pike, Suite 150 Memphis, Tennessee 38128
Website: http://dovesfamilydentistry.com/general-dentistry/emergency-dental-care/
Doctors: Dr. Joseph Dove and Dr. Anthony Polk
Description Dove Family Dentistry has been providing excellent and affordable dental care to Memphis and its surrounding communities for almost a decade. They welcome walkins and are here to help their patients, any time, any day.
Monday and Wednesday: 8:30 AM – 7:00 PM
Tuesday, Thursday, Friday: 8:30 AM – 5:00 PM
Saturday: 8:30 AM – 3:30 PM
They accept and work with most insurance plans. To see if they accept your insurance, please call the office
---
American Family Dentistry
Number: (901) 371-0609
If Closed: Call 1 (855) 276-1128 and let our Operator help you find an emergency dentist.
Office: 7519 US Highway 64 Bartlett, TN 38133
Doctors: Daniel Bowden DDS, Teresa Macaraeg DDS, and Michael James DDS
Website: https://www.americanfamilydentistry.com/
Description: They have early morning, evening and weekend hours in 12 different locations to fit your busy schedule. They also always have a dentist on call seven days a week to handle any after-hour emergencies.
Monday and Wednesday: 8 AM – 5 PM
Tuesday: 7 AM – 7 PM
Thursday: 7 AM – 4 PM
Friday: 8 AM – 12 PM
Saturday: 8 AM – 2 PM
They accept most dental insurance plans, please call to discuss your specific plan
They also offer Discount Dental Plan and financing options
---
Firestone Dental Group
Number: (901) 346-8286, for children (901) 525-3800
Office: 1216 N Thomas St Memphis, TN 38107
Doctors: Dr. Gipson II, Dr. Johnson, Dr. Duval, Dr. Labady and Dr. Clayborn
Website: http://www.firestonedentalgroup.com/
Description: This professional dental practice is open extended hours in order to better serve their patients. They also have a sepcial pediatric practice called Nellie's Kids Practice and handle emergencies for children as well as adults.
Monday – Friday: 11 AM – 7 PM
They accept most dental insurance plans, please call to discuss your specific plan
They also offer Care Dent Dental Plan
---
Dr Lee's Beautiful Smiles
Number: (901) 432-2761
Office: 5180 Park Avenue, Suite 280 Memphis, TN 38119
Doctors: Dr. Elizabeth Lee
Website: http://www.wohrmandentalgroup.com/
Description: This clinic's goal is to provide each and every patient with the very best dental care in the most supportive and nurturing manner possible. Their office has a small, friendly atmosphere that will immediately put you at ease.
Monday and Thursday: 9 AM – 6 PM
Tuesday and Wednesday: 7 AM – 4 PM
They accept most dental insurance plans, call to discuss your specific plan
They offer financing through CareCredit and Citi Healthcard
---
How To Prepare For Your Memphis, TN Emergency Dental Clinic Visit
Emergency dental visits in the Memphis area are very similar to a regular dental visit, emergency dentists are just better equipped to handle emergent situations in a timely manner.
Ensuring you have all the necessary paperwork like your dental records and insurance cards when you arrive is important, and will help to speed up the initial portion of your visit so that the dentist can take care of your emergency. You'll also want to have a list of all current medications and allergies in case the dentist may wish to prescribe antibiotics or pain relievers for you.
If you can, be sure to arrive at least 15 minutes before you are scheduled to be there so you can fill out any paperwork that is required. Try to know in advance how you will pay for the visit, whether they accept your insurance plan, what credit cards they accept, and if they offer financing.
Common 24 Hour Dental Emergencies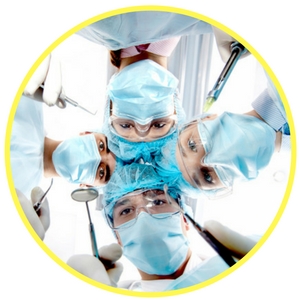 There are several dental conditions which are serious enough that you will need to make sure you go to an emergency dentist in Memphis as soon as you can.
Some of these conditions include abscesses, soft tissue injuries, broken braces or wires, impacted teeth, or teeth that have been knocked out.
Here are some of the more common dental emergencies and some at home remedies to try to alleviate the pain. We also discuss when you might need an emergency tooth extraction and how that procedure works below.
Soft Tissue Injuries
A fall, biting down too hard or even consuming food or beverages that are too hot may cause an injury to the soft tissues in the mouth. One of the biggest initial concerns, when you have a soft tissue injury, is stopping and controlling any bleeding coming from the affected area.
Rinsing your mouth with a salt water solution can help to control any bleeding. You can also use a tea bag or a small piece of gauze to put pressure on the affected region to help control and stop any bleeding.
Applying a cold compress on the outside region of your cheek where the injury has occurred can also help to alleviate any pain associated with the injury.
Broken or Loose Braces & Wires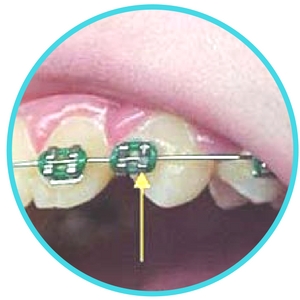 Sometimes problems with braces may arise that require emergency care. Some common problems with braces include wires sticking out, broken wires, broken brackets, loose bands, and loose braces.
Brackets and wires may become loose for many reasons. The loose bracket or wire can poke into the gums and cheeks making it painful.
You can use a pencil eraser to move the bracket or wire into a different position so it isn't causing you pain until you can get into an emergency dentist.
Abscess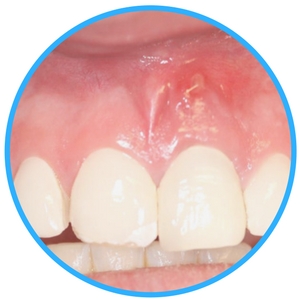 A dental abscess is a serious infection of the mouth, face, throat, or jaw, which first starts out as an infection of the tooth. Some common causes of an abscess are from dental decay such as a cavity, cracked tooth, trauma to the affected region, or gum disease. Some symptoms of a dental abscess include a fever, chills, nausea, and difficulty opening the mouth.
An abscess should be treated by an emergency dentist as soon as possible because if left untreated, the pain will become progressively worse.
A temporary pain relief solution is to mix a ½ teaspoon of table salt into a glass of warm water. You can then use this salt water solution to rinse out your mouth a few times each hour.
Knocked Out Teeth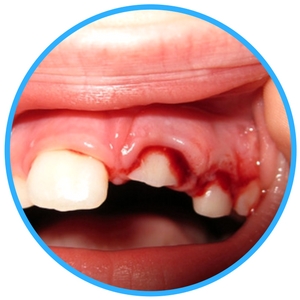 When you experience an incident that knocks out your tooth, you will need to get into an emergency dentist in Memphis right away. When a tooth is knocked out, the blood vessels, nerves and supporting tissue is all damaged as well.
Handle the tooth with care, only pick it up by the crown, and store carefully until you can get in to a dentist. One of the best places to store a knocked out tooth would be in a cup of milk. Sometimes you might be able to put the tooth back in place in your mouth to store it, just be sure not to force the tooth back in as that can cause further damage.
Do You Need an Emergency Tooth Extraction?
Having a tooth extracted is just a dental procedure that allows the dentist to remove a damaged or dead tooth from the position it is placed in the jaw bone. Some of the most common reasons you would need a tooth extracted are an impacted tooth that is starting to cause pain, to provide additional room in your mouth for incoming teeth, or when teeth are damaged or decayed.
If a dentist has recommended that you have a tooth or several teeth extracted, it is a good idea to follow through with their recommendation as soon as you can. You don't want to put the procedure off and risk additional infection or even improper alignment of your teeth over time.
Some extractions can be completed with only numbing cream applied to the affected area. However, many people choose to go for the sedative option to help the process go smoother without much pain or discomfort.
Using ice packs after the procedure can help to reduce the swelling and pain associated with it as well. Follow these packs with warm compresses to help relieve any additional discomfort. The healing process is delicate and usually takes about 2 weeks to fully heal.
Make sure you take the medications as prescribed and keep any follow-up appointments with your dentist to ensure everything is going properly during the healing process and prevent any complications from occurring.
Emergency Room Versus Emergency Dentist

When a dental emergency arises, you will want to understand the best possible solution for treating the condition. Dental emergencies require quick and swift treatment to avoid any permanent damage or infections from occurring.
Emergencies in your mouth or face may actually require an emergency room visit. Conditions such as fractures, soft tissue injury, dislocation, or even some dental abscesses that have severe swelling are just a few of the ones you want to consider going to the emergency room for treatment.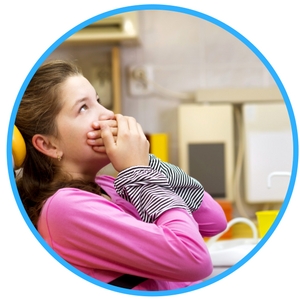 Many people often times choose to go to the emergency room at their local hospital instead of visiting a 24-hour emergency dentist or an after hours dentist office. The downside of going straight to the hospital is that an ER visit costs more than seeking emergency dental care and doesn't offer as many options in terms of treatment as they are not equipped to handle many dental conditions.
Instead of going to the emergency room for the more minor dental emergencies, a dental clinic or office may be your best choice for treatment. At a dental facility, you will have many more treatment options available to you, depending on your dental condition, as well as the option to get continued and follow-up preventative care in the near future.
Dental Association Information for Memphis
Emergency Dentists USA is able to find a local dentist in your area right away, without you having to make a lot of calls around trying to find one that's open. Our service is completely free and our operators are skilled in handling emergency situations in a timely fashion. Whether you need care after hours or to find a clinic that will allow you to just walk in, we're here to help!
Remember to do a quick check with your local dental society to ensure verification of all new dentists you are considering a visit to. You will want to make sure you find out as much information about them before you schedule your visit. You can even contact the Memphis Dental Society to inquire as well.