Helping Thousands of People Each Year Find Dental Services
Emergency dental surgery, cavities, general dental care.
Find immediate help, no insurance required.
Get relief from chipped, cracked or lost teeth, abscesses or toothaches.
Emergency Dentist Midland, MI
Dentists are normally seen on the basis of appointment. However, there are various scenarios that may require attention of an emergency dentist. There are occasions when you or your child may experience excruciating pain emanating from the teeth and you cannot wait till morning. Tooth aches can be unbearable and require immediate treatment. During normal daily activities such as exercising, your teeth may be knocked and probably cause injury to your gums and even the jaw. At times your family physician may recommend that you urgently need the services of a dentist. These are occasions when you may require urgent dental care services. Walk in Dentists are capable of handling fractured dentures, damage to orthodontic braces and invisalign falling out of place or failing. These dentists are available at all times be it at night or even holiday. While emergencies can occur at any time when least expected, it is important to have some contacts just in case you need quick attention.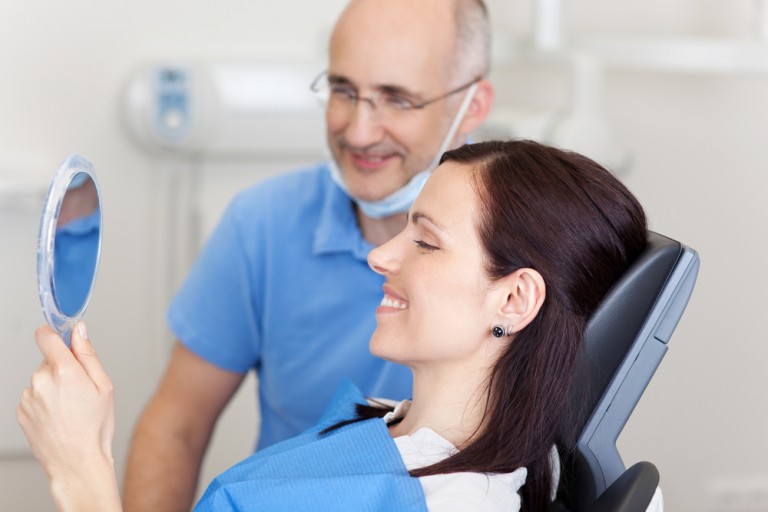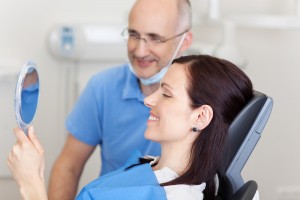 We Help You Find a 24 Hour Dentist in Midland
Like accidents, dental emergencies can occur anywhere at any given time. This will require immediate attention from a dental expert a service that regular check-up will not provide unless on appointment. Emergency dental services are available 24 hours a day throughout the year including public holidays and offer prompt services in response to any dental emergency. 24 hour dentists respond to patients who are in dire pain and need aid immediately. We can help you find an emergency dentist in Midland.
---
Emergency Dentists USA Midland Referral Service
Phone Number: Click to Call:
Address: Our Referral Service to Various Dental Offices across Midland
Doctors Multiple
Description Call our Midland referral service Emergency Dentists USA phone number and get connected to an emergency dentist in Midland, MI in seconds! We provide a service that will get you to the dentist that fastest and easiest way possible, you can call us 24 hours a day, 7 days a week and its 100% free!
---
Aspen Dental
Dentist: P. Lucas, DDS
Address: 1520 Joe Mann Blvd. Midland, MI 48642
Website: www.aspendental.com/dentist/midland-mi-48642-8902
Phone Number: (989) 941-6944
Description:
Every patient deserves to be treated with respect. Aspen Dental offers impeccable services that ensure the overall dental health of their patients. If you are in Midland, and would like to hire dental services, Aspen Dental is the place to go. Despite the dentists having different backgrounds, they share a common goal of giving healthy smiles to their patients.
Office hours:
Monday 8 am to 6 pm
Tuesday 8 am to 6 pm
Wednesday 8 am to 6 pm
Thursday 8 am to 6 pm
Friday – Closed
Saturday – Closed
Sunday – Closed
---
Bailey Family Dental & Braces
Dentist: Dr. Brian and Dr. Ben
Address: 308 Dartmouth, Midland, MI 48640
Website: midmichigansmile.com
Phone Number: (989) 631-6075
Description:
Dr. Brian and Dr. Ben have been the gold medalists for the Midland Daily News Readers' Choice awards from 2011 to 2014. The achievement is a reflection of the high care standards they provide. When performing a procedure on you, they always ensure that you are comfortable. If you are in Midland and you never visit dentists because of fear, then Bailey Family Dental & Braces will not disappoint. Visit their office to change your smile for a more fulfilling look.
Office hours:
Monday 8 am to 5 pm
Tuesday 8 am to 5 pm
Wednesday 8 am to 5 pm
Thursday 8 am to 5 pm
Friday 7:30 am to 4 pm
Saturday – Closed
Sunday – Closed
---
Mark A. Sands, DDS, PLC
Dentist: Dr. Mark Sands
Address: 326 W. Wackerly Street, Midland, MI 48640
Website: (989) 631-9795
Phone Number: www.dentistmidlandmi.com
Description:
With over 35 years of practice Dr. Mark Sands has endeavored to provide the best dental care to patients in Midland area. At Mark Sands we welcome all our patients both new and emergency patients to receive dental treatment as soon you get to our clinic. Our dedicated team ensures your comfort and care throughout the entire treatment time from reception, treatment and after treatment. We prioritize out patients and pride in keeping your teeth healthy.
Dr. Mark Sands is concerned with the oral hygiene of children and encourages all parents to start bringing their children for dental care before the age of three years. This enables the children to be familiarized to the dental clinics, eliminate fear and facilitates you child to get the best oral care.
Office hours:
Monday 8 am to 5 pm
Tuesday 8 am to 5 pm
Wednesday 9 am to 1 pm
Thursday 8 am to 5 pm
Friday 8 am to 5 pm
Saturday – Closed
Sunday – Closed
---
Be Ready for Your Emergency Dental Midland Visit
Always be prepared by first of all having an emergency dental care to contact when you require their service. You do not want to start looking for contacts when the emergency is at hand. Ideally you should establish yourself with a dentist that can respond to your emergency. Your dentist will be familiar with you and you will know what to expect when you visit.
Your insurance availability should be a factor to consider when preparing for emergency dental care in Midland. Some dental services take certain types of insurance but will fail to accept others. Check to ensure that the dental care you are visiting will recognize your insurance prior to making the final decision. You do not want your problem to be fixed only to find out that your insurance cannot cover the bill which is probably high. You can also contact the dental office to see if they will accept you insurance or contact your insurance provider for clarification.
Some procedures such as emergency tooth extraction, are more comfortable when you are sedated or under general anesthesia. This may require someone to accompany you in order to provide assistance and driving you to your place. Consult your dentist prior to the procedure so that you can get a friend or relative if need be. Local anesthesia normally has localized effect and may not require assistance to drive you home. It is vital that you carry cash with you as emergency dental care in Midland charge appointment fees.
Emergencies are known to occur when least expected and it is therefore important that you are prepared by having emergency dental service contacts ready. Emergency dental care in Midland is prompt to attend to you and offer the best services while ensuring comfort.
Medically Fact-Checked & Written by Our Dental Editorial Team
You can read more about our editorial guidelines by clicking this link and learn more about the Emergency Dentists USA editorial team here.