Helping Thousands of People Each Year Find IMMEDIATE Dental Services
Get relief from chipped, cracked or lost teeth, abscesses or toothaches.
Emergency dental surgery, cavities & oral pain.
24 hour services - Includes weekends, nights and holidays
Minneapolis Emergency Dental Clinics
We specialize in Minneapolis Emergency Dentistry:
Click to go to list of Dentists
Table of Contents
Emergency Dentists USA provides information on walk-in dental clinics in Minneapolis along with after-hours dental care and 24-hour dental clinics that are available to treat your dental emergency right now. Find information that includes office hours, locations and even services that are available at emergency dental clinics in the Minneapolis area in our listings below.
We also provide a referral service, if you do not feel like calling around to find a dentist that can fit you in during your time of need, just make one phone call and we will do the work for you!
Thank you Emergency Dentists USA for helping me to find a dentist in my neighborhood that could get me in over the weekend. I don't know what I would have done if I'd had to wait until Monday to see my regular dentist!
Finding A 24 Hour Emergency Dentist in Minneapolis, Minnesota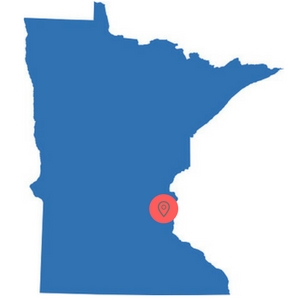 Finding an emergency dentist in Minneapolis, MN does not have to be a chore when you understand what types of dental clinics are out there.
Walk-in dental clinics – walk-in dental clinics offer dental visits without the hassle of making an appointment or waiting days or weeks to see the dentist.
Emergency 24-Hour Dental Clinics – this type of dental clinic has a dentist available 24-hours per day and seven days per week.
After Hours Dentists – an after-hours dental clinic offers services outside of the standard 9 a.m. to 5 p.m. office hours. After hours dental clinics often include weekend or evening appointments.
Emergency Dentist Listings in Minneapolis, Minnesota
Emergency Dentists USA offers a listing of emergency dental offices in Minneapolis with a variety of dentists ready to fix your dental emergency. We have done all of the work for you when it comes to checking office hours, seeking dental office locations and checking on the type of services offered. If you need help in deciding which dentist is right for your dental emergency, feel free to call our 24-hour dental hotline to reach a live person to assist you.
---
Emergency Dentists USA Referral Service Minneapolis
Phone Number: 1 (855) 401-2701
Address: Referral Service to several Dental Offices inside Minneapolis
Description Once pain hits, don't waste time skimming through dental listings that may not be open, and call us now to be linked to a clinic that can help you, even after hours. A great place to find emergency dental care with or without insurance. Easily find Minnesota emergency dentists with our service.
---
The Dental Emergency Room
Number: (612) 354-3015
If Closed: Call 1 (855) 276-1128 and let our Operator help you find an emergency dentist.
Office: 707 E lake street, Minneapolis, MN 55407
Doctors: Dr. Alkabbani
Website: https://www.dental-er.us/
Description: This convenient walk-in dentist clinic located in the heart of the city on Lake Street is open 6 days a week and is the true city emergency dental practice in Minneapolis. Patient Coordinator Gwen, Clinic Director Yazan, Dental Assistant Ashley, and Lab Tech Randy all provide a standout level of service for those that are coming in for urgent emergency help, and they fully understand how hard it is to handle a severely aching tooth.
---
Larson Dental
Phone Number: (612) 789-2853
If Closed: Call 1 (855) 276-1128 and let our Operator help you find an emergency dentist.
Address: 1632 Washington Street NE | Minneapolis, MN 55413
Website: www.larsondental.net
Doctors: Dr. Kim Larson, Dr. Cory Larson, Dr. Devon Halberg
Description: A Northeast Minneapolis dentistry clinic providing their patients with the best care possible, treating them with comfort and always putting their comfortableness first. They provide tooth whitening, preventative and restorative services, implants, Invisalign, sleep apnea treatment, emergency care and more.
Monday: 7:30am – 7pm
Tuesday: 7:30am – 5pm
Wednesday: 7:30am – 3pm
Thursday: 7:30am – 5pm
Friday: 7:30am – 5pm
Saturdays: 8am – 1pm
---
Ascent Family Dentistry
Phone Number: (763) 572-8040
Address: 5207 University Ave NE. Columbia Heights, MN 55421
Website: www.ascentfamilydentistry.com
Doctors: Dr. Todd Johnson, Dr. Alexis Simonson
Description: Their goal is to put a smile on your face and ensure you leave their office with the most positive experience. They provide a relaxing atmosphere and are extremely sensitive to each patient's needs. They treat their patients like family.
Monday – Tuesday: 7:00am – 7:00pm
Wednesday: 7:00am – 6:00pm
Thursday: 7:00am – 4:00pm
Friday: 7:00am – 1:00pm
---
Twin Cities Dental
Number: (612) 294-9407
Office: 11301 Fountains Dr.Maple Grove, MN 55369
Website: http://www.twincitiesdental.com/
Description: This after hours dentist in Minneapolis is there to serve you, especially on weeknights with their extended hours. They have urgent care dentist hours up til 6pm on Tuesday, Wednesday and Thursday.
Monday: 8:00 AM – 4:00 PM
Tuesday: 9:00 AM – 6:00 PM
Wednesday: 9:00 AM – 6:00 PM
Thursday: 9:00 AM – 6:00 PM
Friday: 9:00 AM – 6:00 PM
---
University of Minnesota School of Dentistry
Number: (612) 625-4908
Office: 515 Delaware St. SE Minneapolis, MN 55455
Doctors: Dr. Elham Akhlaghi
Website: http://www.dentistry.umn.edu/
Description: This excellent facility that trains so many within the realm of emergency dentistry does provide 24/7 emergency coverage, and you can confer with the resident on call to address your concern. Cracked and broken teeth, severe and persistent toothaches, other emergency issues such as abscesses and periodontal disease, and braces that have come loose are all reasons to visit an after hours clinic here.
---
How To Prepare For Your Minneapolis, Minnesota Emergency Dental Clinic Visit
"It is important to discuss drug allergies that you may have with your emergency dentist. It is equally important to discuss any medicines that you currently take, including over-the-counter medicines, herbal supplements, and illegal drugs. There are drugs commonly prescribed in dentistry that have known drug interactions with other medicines or supplements that you may already be taking. The only way to avoid potentially harmful interactions is to have a frank, honest discussion with your provider before any treatment is performed."
A visit to an emergency dental clinic is just like a visit to your usual Minneapolis dentist's office. Most emergency dental clinics offer services that include simple x-rays, cavity fillings, and even crowns or dentures.
Gather your recent dental x-rays and any dental records that you have prior to visiting your Minneapolis emergency dentist. Bring your dental insurance card and your identification card to the dental clinic.
Try to arrive at least 15 minutes before your appointment with your Minneapolis emergency dentist in order to fill out the necessary paperwork. The dental office staff will be able to help you with any questions you have at this time.
Make sure you understand the dental office's financial policies. Ensure that the dentist accepts your form of payment. Most dental clinics take credit cards and cash. Also, check to be sure that the dentist you choose accepts your dental insurance.
If you have allergies to any medications, let the dentist know prior to beginning your treatment. Bring a current list of your medications to the visit if possible.
Common 24 Hour Dental Emergencies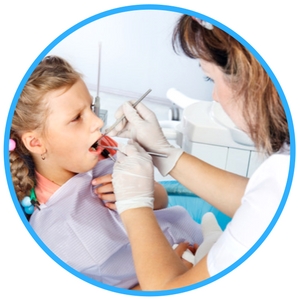 There are a variety of common 24-hour dental emergencies that could pop up at any time and interrupt your visit to Minneapolis or your daily life in the Twin Cities. Some of these common dental emergencies include a toothache, a lost filling or a lost crown, an abscess, a broken bracket or a broken wire on a set of braces, and even a tooth that is knocked out or broken.
Lost Filling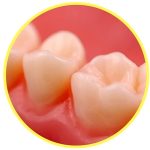 A lost filling can be a painful dental emergency. To temporarily replace the filling that is lost, chew a piece of sugarless gum and place the gum into the cavity where the filling was located. You can also fill the hole in your tooth with over-the-counter dental cement. This will protect the exposed interior of the tooth.
Emergency Toothache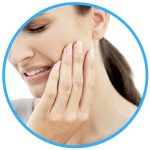 A painful toothache is a dental emergency that is quite common. The first step to treating a toothache is to rinse your mouth with warm water and then use dental floss to dislodge any debris that may be stuck between your teeth. If there is swelling of the mouth, use a cold compress to help to alleviate the pain and swelling. Do not place aspirin or any other type of medication against the gums to control pain. This can actually burn the tissue of the gum and cause more pain.
Lost Crown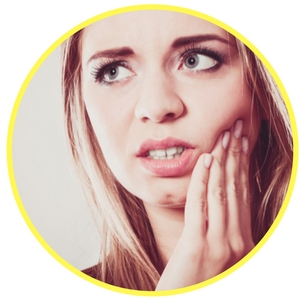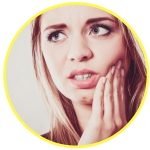 A lost crown requires immediate attention by an emergency dentist. While you are waiting to see your dentist, apply clove oil to the sensitive area of the tooth. Coat the inside of the crown with an over-the-counter dental cement, a denture adhesive or even toothpaste. Place the crown over the tooth and apply gentle pressure to hold the crown in place. If you are unable to replace the crown, remember to bring it with you to your dental appointment. Because the tooth under the crown is damaged, it is important to replace the crown as soon as possible to protect the tooth and restore its normal function.
Do You Need an Emergency Tooth Extraction?
You might need an emergency tooth extraction if you have a tooth that has been severely damaged due to an accident or tooth decay that has not been addressed by a dentist. Waiting to have the extraction can cause an infection that spreads from the affected tooth to other areas of the mouth.
In most cases, a tooth extraction in a dental office begins with an x-ray to see the extent of the damage to the tooth and gum area. Then, a dentist uses a local anesthetic to numb the area. The dentist then uses a special tool to pull the tooth out of the gum or to break the tooth into a few pieces and then remove it. Gauze is applied to the empty socket to control bleeding. Sometimes the dentist will place a few stitches to close the gum.
Healing from an emergency tooth extraction generally takes place over one to two weeks. In that time period, patients are encouraged to eat only soft foods. While the area heals, it is a good idea to rinse your mouth with warm salt water to relieve pain and reduce swelling.
Emergency Room Versus Emergency Dentist

Visiting an emergency room rather than your Minneapolis emergency dentist can be a good idea if you have tooth damage that results from a car accident, sports injury, or a fall, but going to the ER for a toothache or a lost filling is probably not the best solution for your problem.
The emergency room physician might treat your symptoms and then request that you follow up with your local dental office. This means that you will be stuck with the expense of an ER visit along with the cost of a dental visit.
If your emergency is strictly dental in nature, it is best to visit a local emergency dentist as they are trained in dental work and can handle all aspects of your emergency in a single visit.
Minneapolis Dental Association Information"
Emergency Dentists USA is here to help when you are facing a dental emergency! We have a 100% free referral service, our reps are standing by to help you find an emergency dentist near you that fits your needs!
When choosing a dentist for your dental emergency, make sure to contact the local dental society to verify his or her certification. You can contact the American Dental Association online here: http://www.ada.org/en or the Minnesota Dental Association online here: https://www.mndental.org/.
Both websites offer an option to search for your dentist's current licensing and certification. You can also research local dentist services at the Minneapolis District Dental Society.
Medically Fact-Checked & Written by Our Dental Editorial Team
You can read more about our editorial guidelines by clicking this link and learn more about the Emergency Dentists USA editorial team here.