Helping Thousands of People Each Year Find Dental Services
Emergency dental surgery, cavities, general dental care.
Find immediate help, no insurance required.
Get relief from chipped, cracked or lost teeth, abscesses or toothaches.
Mobile, AL Emergency Dental Offices
We specialize in Mobile Emergency Dentistry:
Click to go to list of Dentists
Dental emergencies often happen at inconvenient times but most require medical attention quickly. While it may seem stressful to find emergency dental care, there are options available to you. Emergency Dentists USA has helped hundreds of people find the perfect dentist and we're here to help you too.
Emergency Dentists USA quickly helped me find a dentist close to my home when I lost one of my teeth. It was great to be able to find care so fast.
24-Hour Emergency Dentist Options in Mobile, AL
Don't wait to find treatment for your dental emergency. We're here to help you find care quickly and have compiled a list of emergency dentists in Mobile.
---
Emergency Dentists USA Referral Service Mobile
Phone Number: 1 (855) 401-2701
Directions: Our service of referrals to Mobile dental care clinics.
Doctors: Multiple
Description: We are available 24/7 and you may consult with our emergency dentists in Mobile, AL. Our staff will help you while seeking to get the best dental practice to provide for you in repairing your dentistry urgent situation.
---
Mobile Bay Dental and Vision
Phone Number: 617-859-3939
If Closed: Call 1 (855) 276-1128 and let our Operator help you find an emergency dentist.
Address:301 St. Joseph St., Mobile, AL 36602
Doctors::Lance C. Hankinson, D.M.D.
Website:http://www.mobilebaydentalandvision.com/
Description:This state-of-the-art office is located on Schillinger Road, and is the perfect location for after-hours dental care and even vision services.
---
Todd M. Bennett, DDS, MDS, PC
Phone Number:251.471.8008
If Closed: Call 1 (855) 276-1128 and let our Operator help you find an emergency dentist.
Address:3210 Old Shell Road Mobile, AL 36607
Doctors::Dr. Bennett
Website:http://www.bennettortho.com/
Description: Dr. Bennett's dental office is full of highly trained and experienced personnel who offer years of dental background and excellent care practices.
---
Parker Dental and Orthodontics
Phone Number:(251) 634-2341
Address:9985 Airport Blvd Ste B Mobile, AL 36608
Doctors::Dr. Hube Parker
Website: http://www.parkerdentalandortho.com/
Description: Parker Dental is not only a leading dentist in Mobile, but a full-service practice providing everything from routine cleanings to emergency dental needs.
---
How to Prepare for Your Emergency Dental Appointment in Mobile, AL
Emergency dental offices in Mobile provide services such as x-rays, routine fillings, and cleanings like most dental facilities.
When you call to schedule your appointment, make sure the office accepts your dental insurance and payment methods. If you don't have insurance and need to set up a payment plan, a staff member will be able to help you.
Before heading to your appointment, take time to gather any recent medical and dental records. These are important so your dentist can determine the best treatment plan for you. Also, arrive at your appointment 15 minutes early to fill out any necessary paperwork.
Finally, if you have any anxiety being at the dentist, let the clinic know so they can help accommodate you to make you comfortable during your visit.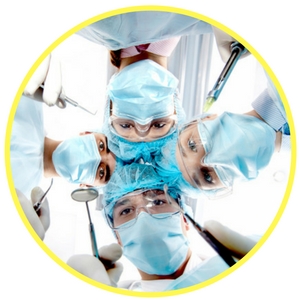 Common 24 Hour Dental Emergencies
Dental emergencies are more common than you may think and all of the dental clinics found on EmergencyDentistsUSA.com are equipped to handle most types of emergencies.
Common dental issues include chipped or broken teeth, lost crowns and fillings, painful and possibly dangerous abscesses, cavities, a simple toothache, soft tissue injuries from an auto accident or even a fall, and knocked out teeth.
Below we discuss some of the most common dental emergencies and some at home treatments you can try to alleviate the pain while waiting to get into your dentist.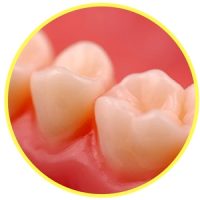 Lost Crown or Filling
If you see you've lost of one your crowns or fillings, gently rinse it will water and place it in a cup or somewhere safe. Then, cover the open tooth with dental cement or gauze to keep it protected until your emergency dental appointment. If left unprotected, the tooth can decay quickly and become a more serious issue.
Chipped teeth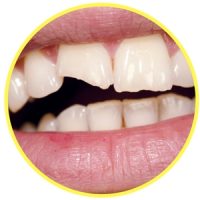 It's common for people to chip or break their teeth, but it can be fixed rather easily. The first thing you should do if you chip your tooth is rinse your mouth carefully to remove any pieces that may be remaining.
If possible, place the broken pieces in a container of milk to bring to your dental appointment. Use a cold compress on the outside of your mouth to reduce any swelling or pain. If you're bleeding you can use gauze in that area.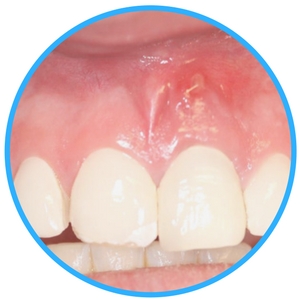 Abscess
A tooth abscess is a potentially dangerous and time-sensitive dental emergency. If you notice any pimple like bumps in your mouth you need to seek emergency dental care fast. These infections can spread quickly and cause more serious issues if left untreated.
Do You Need an Emergency Tooth Extraction?
You may need an emergency tooth extraction in certain situations. If a tooth is impacted, as is in the case of many wisdom teeth, a dentist will recommend that it be extracted. If tooth decay leads to infection in the tooth or gum, the tooth will generally require extraction and this is often accomplished by an emergency dentist.
It's important to have a tooth extracted immediately rather than waiting for the dental emergency to become more painful. This can lead to a decreased need for medication like antibiotics and painkillers. Waiting to have to tooth extracted may cause complications that are both expensive and painful.
Generally, it takes two weeks to heal from the extraction. Pain is controlled by painkillers if necessary and you are encouraged to rinse your mouth with warm salt water to promote healing.
Emergency Room vs. Emergency Dentist

If you have multiple injuries, it's important to know if you should visit an emergency room or an emergency dental office. If you've endured any sort of head trauma it's best to head to the emergency room as quickly as possible. They will be able to treat you best for any injury to the head and help control your pain. However, if most of your injuries have been to your mouth and teeth, an emergency dentist will be able to better care for you.
Dental Association Information for Mobile, Alabama
You can easily find emergency dental care in Mobile and there are many different options available to you for care.
Visit American Dental Association at http://www.ada.org/en to ensure that the emergency dentist you choose is licensed and certified in your area. This is also a good resource for all things dental care.
The Alabama Dental Association has more information on dental care in Alabama and a list of certified dentists in the state. Visit their website at http://www.aldaonline.org/
Finally, our service, Emergency Dentists USA is available to you 24/7 to help you find the best care near you.
Medically Fact-Checked & Written by Our Dental Editorial Team
You can read more about our editorial guidelines by clicking this link and learn more about the Emergency Dentists USA editorial team here.